A unique chance to see behind the scenes at ISG.
Considering a career in construction?
Our vision is to be the world's most dynamic construction services company, delivering places that help people and businesses thrive.
To inspire people to pursue a career in construction, we open our doors each year to several ISG sites and offices across the UK as part of the Open Doors event.
This offers a unique opportunity to gain an insight into live construction sites and discover how the buildings in our communities are constructed. It also provides a great chance to learn about the range of skills and professions we need on site, as well as the raft of office-based roles, careers and people that contribute to what we do – you can read some of their inspiring stories overleaf.
Open Doors is delivered by Build UK in partnership with CITB (under the banner of Go Construct).
Watch our video below to find out about the various careers we have across our business.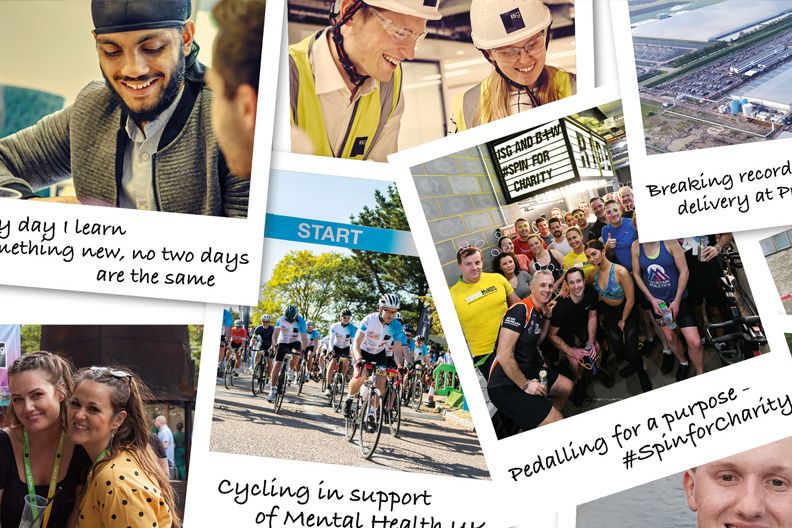 Build something special with ISG
We are focused on becoming better, smarter, and more innovative than ever before, fostering a team culture which is supportive, inspiring and fun. We have four core values which tell you what is important to us, what drives us every day and how we get things done.
Interested in joining a company that values bold ideas, puts customers at the heart of everything we do and, as a caring employer, encourages you to never stop learning?
Find out about our early careers opportunities and programmes at #TeamISG.
In 2021, we welcomed prospective early careers talent, people considering a career change and those with a keen interest in construction.
ISG's ten sites were spread across England, Scotland and Wales and covered a variety of sectors. These included our Sky Labs project in London, our £95m, 500,000 sq ft, Interchange project set in Central Square, Cardiff, the world's first retrofitted sustainable office building, at the University of Cambridge Institute for Sustainability Learning, Japanese bank, SMBC, Rosebank Distillery in Scotland as well as our Head office in Aldgate, London.
Attendees across the UK had the chance to gain invaluable experience in understanding the journey of constructing a building, the thinking behind the innovative design process, the key job roles that are involved and the types of skills that can be gained from a career in the built environment.
You can read more about our 2021 event by
clicking here


Keep an eye on our website and social channels for news on the 2022 event!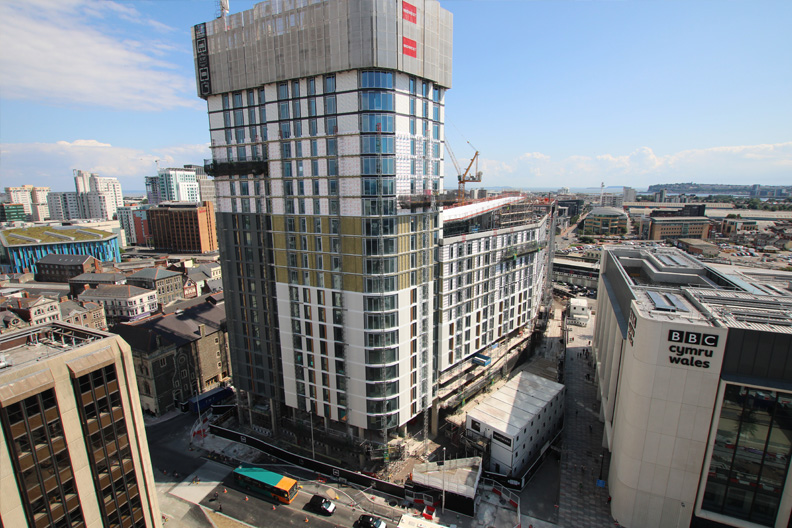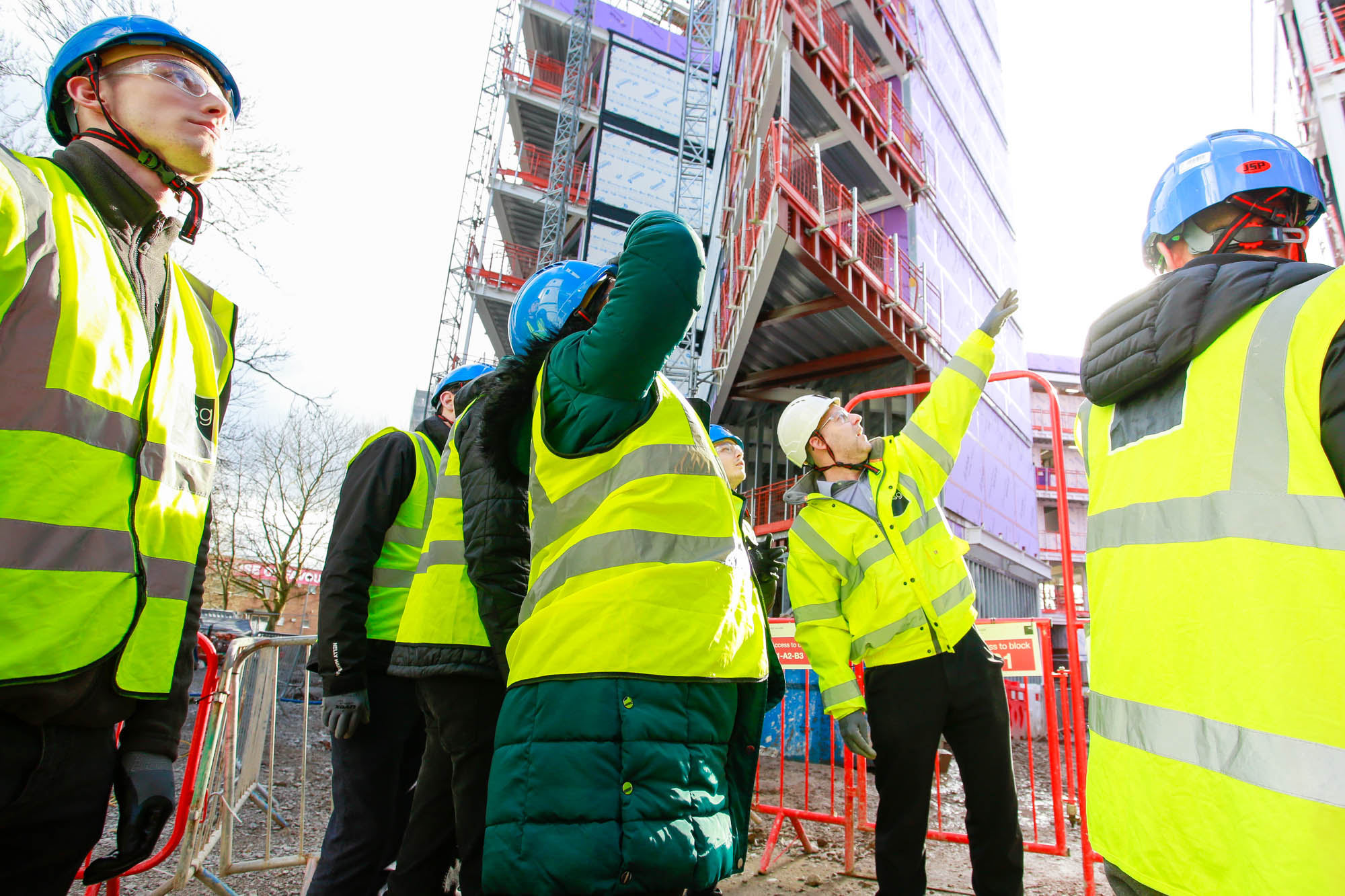 More than a building
In a first for ISG, we hosted an Open Doors panel session to explore the full project journey from inception to delivery, and through to the people that use the spaces every day.


Chaired by ISG's very own Strategic Advisor for Education, Jane O'Leary, our panel discussed the wide variety of roles and skills that contribute to the project journey – from our proposals and marketing teams to our sustainability experts and construction teams. We also heard from some of our early careers talent as they shared their own experiences and how they joined our early careers programmes. If you were not able to join the session, you can watch it, in full, below.

If you're interested in joining the construction industry you can view our careers by clicking here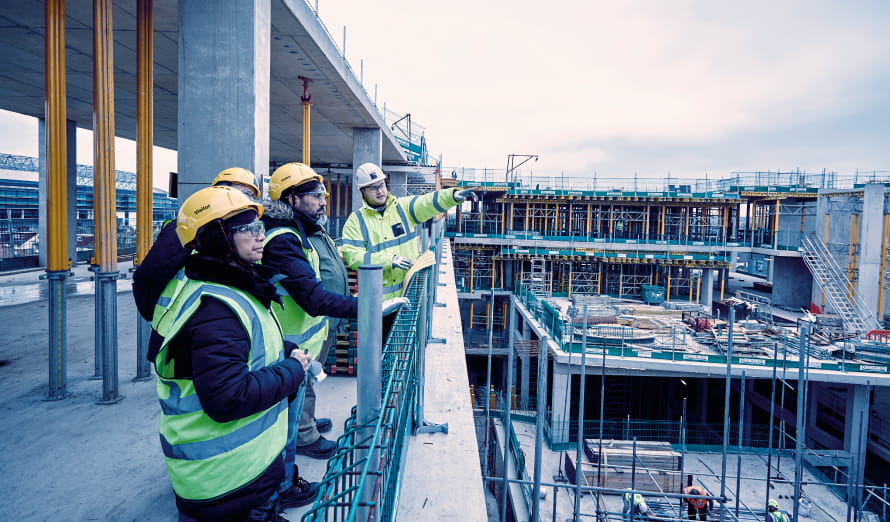 From directing a health and safety film to leading an 'Open Doors' event, every day at ISG is different.
James McCulloch, Industrial Placement Trainee, Richmond upon Thames College, Twickenham, UK
Level 3 Applied Diploma in Professional Construction Practice
ISG has also joined forces with WJEC to co-develop a new qualification, the Level 3 Applied Diploma in Professional Construction Practice (PCP). Equivalent to an A-Level, the course offers young people the chance to become familiar with this great industry, introducing the standards, skills, techniques, technologies and ethos. Showcasing new and emerging technologies, such as Building Information Modelling (BIM), the use of drones, AI and VR in the built environment, the course is designed to provide students with the knowledge, understanding and skills that the industry relies on. Find out more here.