ISG's project in the Middle East plays host to Pope Francis mass
ISG's refurbishment of the iconic Zayed Sports City Stadium received a papal visit by Pope Francis, who recently presided an open-air mass attended by 150,000 followers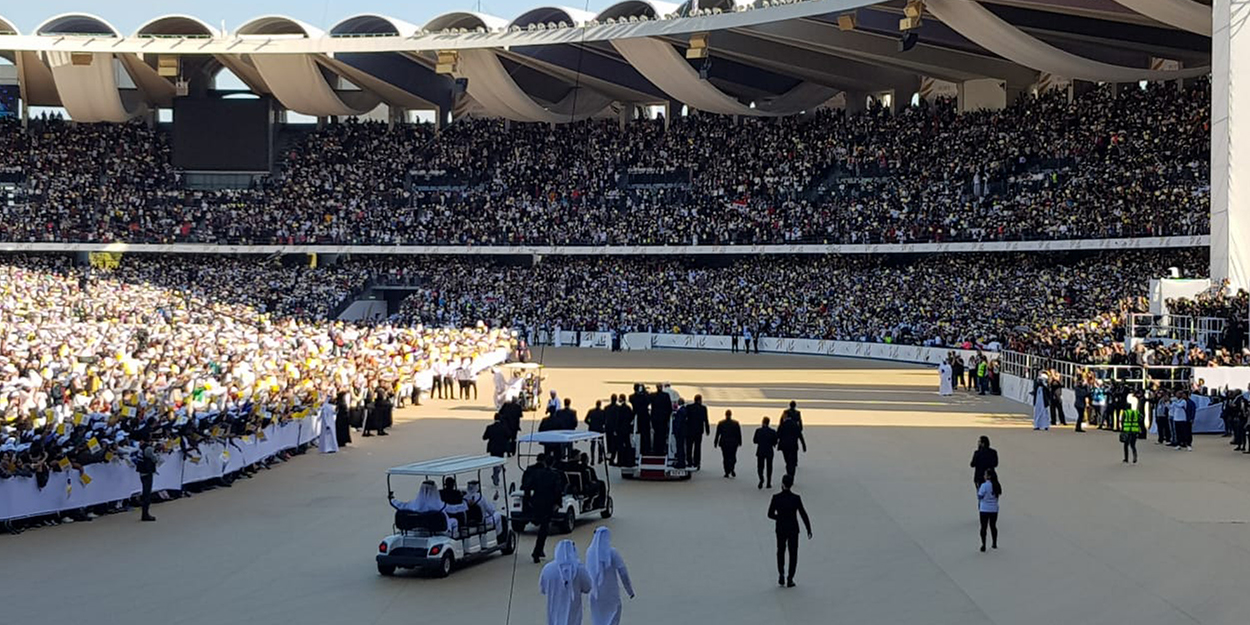 The iconic Zayed Sports City Stadium in Abu Dhabi, a project on which ISG completed refurbishment works in 2018, played host to a papal visit from Pope Francis, who recently presided an open-air mass attended by 150,000 people.
The historic visit marks the first time the pontiff has visited the Gulf region.
Zayed Sports City Stadium opened its doors to the public in 1979, making it one the oldest sports facilities in the region as well as the largest, with over 43,000 seats at full occupancy.
ISG has delivered several upgrades to the stadium over the years, once in 2009 and most recently in 2018, ahead of the FIFA Club World Cup.
The latest revamp saw ISG delivering a scope of works over a period of 30 weeks which included the renovation of staff offices, VIP lounge area, leasable Grade-A offices, public washrooms and the entirety of the flooring in the corridors of the upper concourse and ground floors.
ISG also managed the upgrade of fire and life safety systems.
The new fit out boasts many sustainable features such as intelligent lighting to reduce energy consumption, new AC units that monitor and control air flow, and cooling and fire suppression systems which have zero effect on ozone depletion.
Commenting on the Pope's visit, ISG's general manager in the Middle East, Scott McCulloch, said: "We are absolutely delighted to see our refurbishment project host Pope Francis' public mass for the first time in the Cooperation Council for the Arab States of the Gulf (GCC)."
"The upgrades we have delivered have made it the only ideal public venue in Abu Dhabi that is capable of hosting this event."
Follow the link to read the full article, 'Pope to see Zayed Sports City Stadium after ISG facelift in 2018', which can be found at constructionweekonline.com. Please note the article may only be available for registered users.