ISG welcomes Carmen Rico as new managing director for Fit Out in Iberia
On April 1, Carmen Rico de Cabo was appointed managing director for ISG's Fit Out team in Iberia.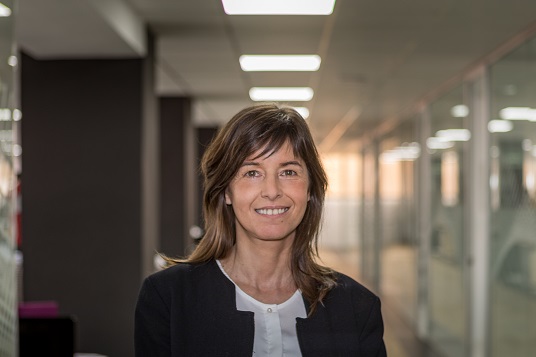 On April 1, Carmen Rico de Cabo was appointed managing director for ISG's Fit Out team in Iberia.
An industrial engineer specialising in organisation, Carmen's career began with project development and has evolved into management functions, endowing her with great skills that make up a global and adaptive profile.
Joining as a design and build director three years ago, Carmen's appointment marks a before and after in the progress and management of projects at ISG. Now, as managing director, Carmen will be faced with leading the division to fulfil ISG's goal of becoming the most dynamic construction services company in the world, offering spaces that help people and businesses thrive.
We met with Carmen to learn more about her thoughts and strategy for ISG's fit out division.
What initially drew you to ISG?
ISG is a great construction services company in a continuous search for excellence. It's not just about what we do, but how we do it – I think that's the big difference. It's about the people in our spaces, our business and our supply chain. We work in partnership with our clients and collaborators to grow with initiative and imagination; always championing the care and safety of our team.
After working at ISG for three years, what is your opinion of the business and its offering?
In the time that I have been at ISG, we have not only grown exponentially in terms of business, but we've also seen huge growth in our talent and values. We have collaborated together to make ISG one of the best companies to work for – this has been highlighted through the Best Companies 3-star accreditation which we were awarded this year.
As a woman, what does it mean to be in a position like the one you are in now?
I think it is a great opportunity to be able to lead the development of ISG in the fit out space. I am in the company of a team with so much experience, commitment and desire to continue innovating and increasingly obtaining the complete trust of our clients.
What are your goals as the new Fit Out managing director in Iberia, and how do you plan to achieve them?
At ISG in Iberia, we want to contribute to the development of new work models, where the physical space utilises technology as a fundamental tool for communication, interaction and experience. We expect this to influence stable growth in the next five years.
How do you think the fit out market in Spain will evolve?
We are in a period of uncertainty where the pandemic has accelerated the review process of work-life balance, and for that it is necessary for the industry to advance concepts such as flexibility, connectivity and mobility.
Companies are already focusing on a deeper adaptation of the physical space as a value-generating tool at the service of their workers and clients. ISG looks to support our clients on this path towards efficiency and excellence.
Could you give us a few final words?
I believe in ISG because I believe in the people who make it. Our company values are practiced across the business every day and form part of our essence. I hope to be able to contribute to this more every day, playing a key role in this continuous improvement.