ISG secures new framework and major project win with Ministry of Justice
ISG continues to build on its near two-decade relationship with the Ministry of Justice (MoJ) – with two landmark wins.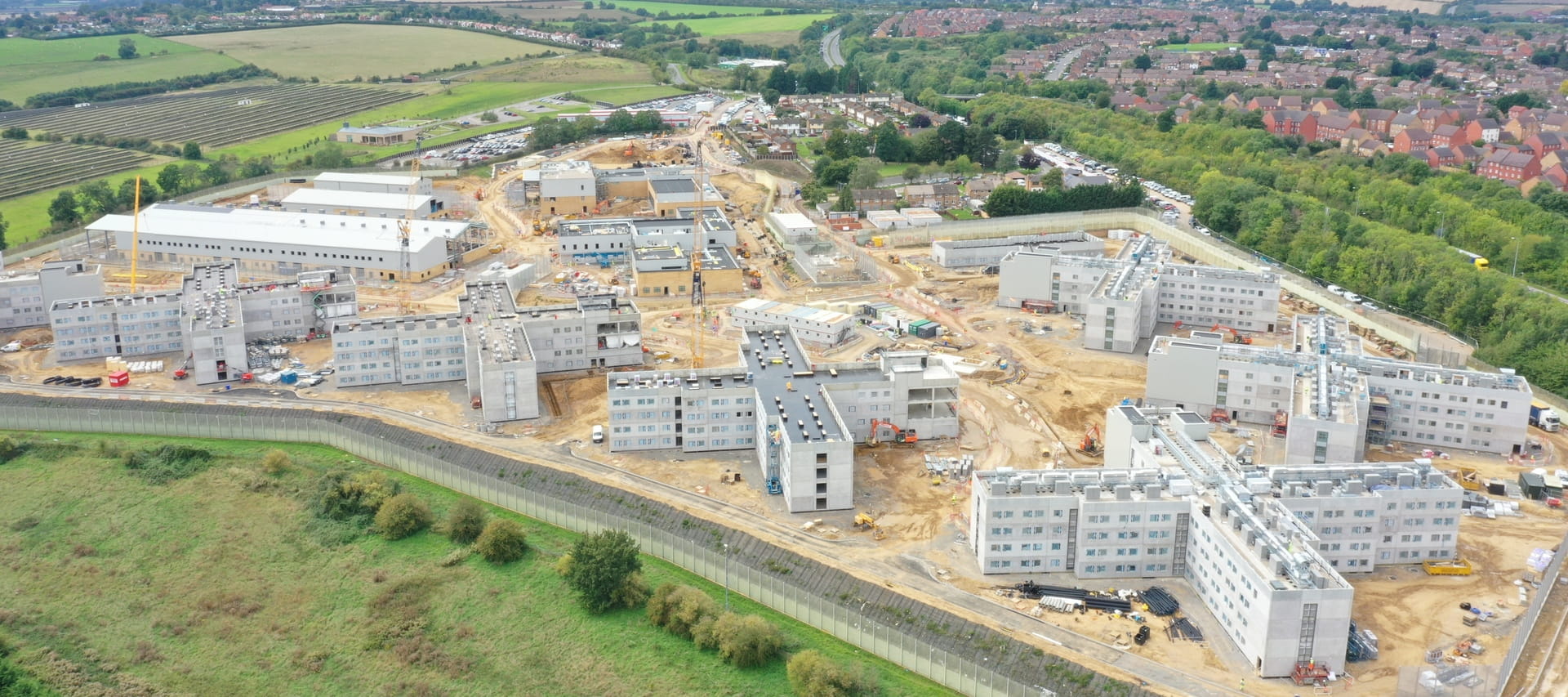 ISG continues to build on its near two-decade relationship with the Ministry of Justice (MoJ) – with two landmark wins. The contractor has been appointed to the MoJ's five-year, £2.5 billion Constructor Services Framework; and has also been awarded its single largest refurbishment project to date – a £61 million upgrade scheme at HMP Birmingham.
Through the Constructor Services Framework, ISG secured the maximum number of lots achievable, providing access to national and regional MoJ opportunities for projects valued up to £30 million. The framework encompasses new build, alterations, refurbishment and maintenance requirements across the entire MoJ UK estate.
ISG's major refurbishment project at HMP Birmingham is part of the MoJ's wider £3.8 billion estate modernisation programme, which sees the creation of 20,000 new prison places across the UK. As part of this, ISG will refurbish and return to use 300 single person cells at HMP Birmingham - a Category B men's prison in the Winson Green area of the city.
ISG is also one of four project partners on the MoJ's pioneering £1 billion New Prisons Programme Alliance. This high-profile programme sees four of the UK's top Tier 1 contractors working together collaboratively to deliver four new adult male prisons across the UK, in a novel procurement approach that is being widely held up as an exemplar for unlocking innovation and learning, promoting efficiencies and best value, while focusing on optimum sustainable and social value outcomes.
 "The MoJ continues to be one of our most innovative and progressive customers across a range of measures - from procurement approaches, modern methods of construction (MMC) adoption and as an environmental, social and governance (ESG) trailblazer." 


Alister McNeil, Sector Director for Justice, ISG
Alister continues: "Our longstanding partnership with the MoJ is built on trust, knowledge and aligned goals and has driven a wide range of rehabilitation and upskilling initiatives that mutually benefit the vision and values of both our organisations. In many areas, the MoJ is at the vanguard of some of the most progressive and innovative approaches to estate optimisation strategies and it's through enlightened clients that our entire industry directly benefits and advances."
ISG recently launched its new Construction Skills Academy at HMP Birmingham, helping prisoners close to their release dates become job ready. Delivered in partnership with the prison and local partners, the Academy provides prisoners and prison leavers a chance to transform their lives by acquiring skills and finding work after release from prison.