ISG appointed to 1bn MoJ New Prisons Programme Alliance
ISG has been appointed to the Ministry of Justice's (MoJ) £1billion New Prisons Programme, working alongside Kier, Laing O'Rourke and Wates to build four new adult male prisons across the UK.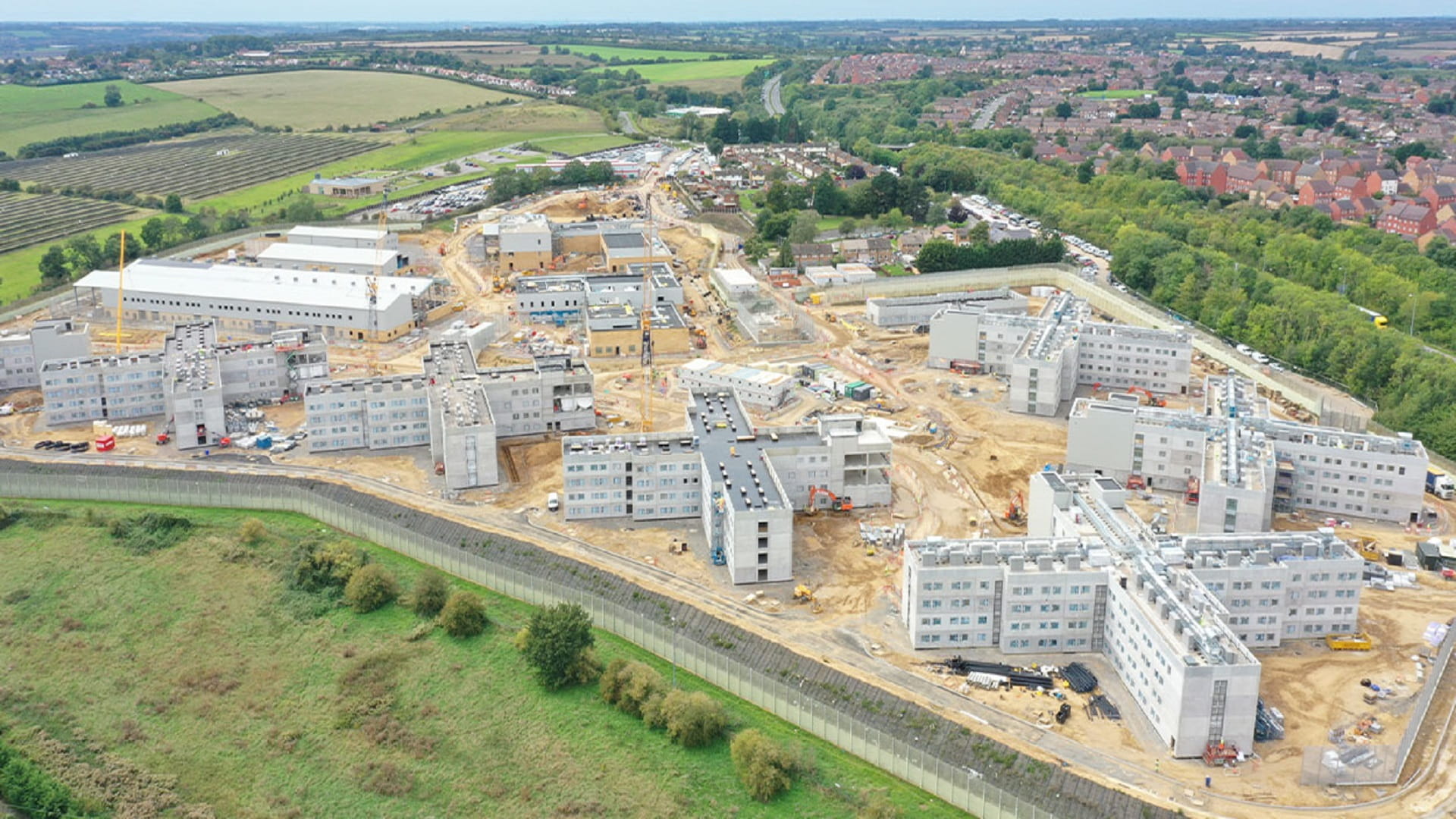 The programme - creating over 6,000 new, modern, prison places with a core focus on safety, security and rehabilitation - uses a pioneering Alliance form of contract. All four contractors will be collaborating on a delivery methodology that prioritises modern methods of construction (MMC) – incorporating standardised components, platform design for manufacture and assembly (P-DfMA) and digitisation of the construction process.
This approach is fully aligned with the government's Construction Playbook and recognises the significant benefits of Tier 1 contractors working together to drive innovation, maximise social value outcomes and create a contemporary prison estate that will deliver on the UK's 2050 net zero carbon targets.
The Alliance 4 New Prisons (A4NP) will initially develop the design for four new prisons – the first of which will be at Full Sutton, in the East Riding of Yorkshire, with a further three locations to be confirmed.
The A4NP will develop a standardised design and construction approach that can be deployed across each of the four prison sites, maximising procurement efficiencies and quality standards through the use of offsite manufactured components. This strategic capital programme builds on the success of the MoJ's pathfinder common design prisons at HMP Five Wells and Glen Parva, with designer alliance, Perfect Circle, refining this intent across this latest programme of works.
The four contractors will immediately commence an intensive preconstruction period, which is anticipated to conclude early in 2022 – ahead of construction proper at HMP Full Sutton in summer 2022.
Zoe Price, COO for ISG's UK Construction business, commented: "The innovative use of an alliance model by the MoJ unlocks the vast potential of the UK's most forward thinking and creative Tier 1 contractors to partner on a repeatable construction solution that lies at the heart of the government's Construction Playbook aspirations. This is a radical step forward by the MoJ as we prioritise whole life costs, embodied carbon, circular principles and focus on maximising the societal benefit of this significant capital expenditure and reflects an exemplar framework for building back better."