Diadec and Emerald in Spain rebrand as ISG
ISG is delighted to announce that its brands in Spain, Diadec and Emerald, have today rebranded as ISG.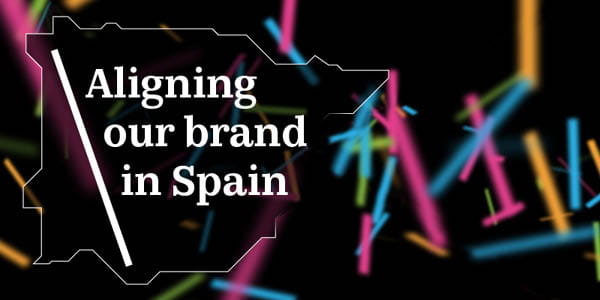 ISG se complace en anunciar que sus marcas en España, Diadec y Emerald, han sido rebautizadas hoy como ISG.
En cada uno de sus sectores, servicios y regiones, ISG se centra en mejorar, ser más inteligente e innovar más que nunca.
ISG ha pasado años construyendo su credibilidad como organización no solo ofreciendo y atendiendo complejas edificaciones y desafíos en el espacio, sino que también esforzándose para convertirse en la compañía de servicios de construcción más dinámica del mundo.
Los clientes internacionales están encantados de que ISG les ofrezca la misma experiencia inigualable allí donde elijan trabajar con nosotros.
La actividad empresarial en España ha sido ejemplar durante largo tiempo en el modo en el que atiende a los clientes y su gente ha dejado claro que es un fantástico lugar de trabajo.
Al renombrar y alinear con la marca ISG, la actividad empresarial fortalecerá su oferta global, la captación de clientes y la reputación de la marca, lo cual beneficiará tanto a las actividades en España como al Grupo en su conjunto.
Con el enfoque de marca alineado, ISG es capaz de comercializar su oferta global en el país, proporcionar servicios de venta cruzada, incluir a España en su programa de Gestión de cuentas estratégicas (SAM) y descubrir nuevas oportunidades y proyectos.
En el cambio de nombre, el CEO de ISG, Paul Cossell, comentó: "La experiencia, conocimiento y equipo de Diadec y Emerald seguirán siendo los mismos y usaremos la experiencia del equipo para seguir entregando fantásticos proyectos para nuestros clientes en España".
"Siguiendo adelante con un enfoque singular de ISG asegurará que nuestra marca sea consistente en todo el mundo, ayudando a nuestra oferta panaeuropea y asegurando que cada una de nuestras unidades comerciales trabajen juntas para la consecución de nuestros cuatro objetivos corporativos".
Javier Cirac, director general en España, añade: "Nos complace alinear nuestra marca con la de ISG y esperamos incorporar la visión, valores y objetivos estratégicos junto a los de nuestra empresa."
"Trabajar bajo una marca nos da la oportunidad de usar nuestra experiencia en todo el mundo, impulsando efectividad y eficiencia."