Breaking new ground for research and development laboratories at AkzoNobel
ISG has broken ground after starting work on the construction of state-of-the-art research and development facilities and laboratory space for Dutch multinational, leading paints and coatings business, AkzoNobel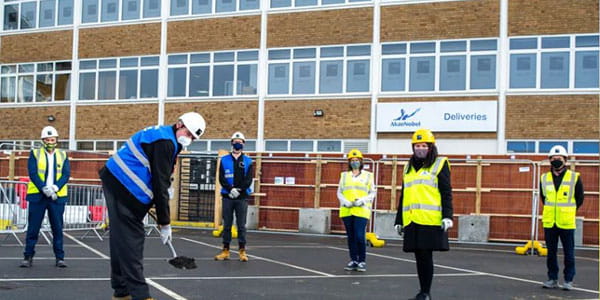 ISG has broken ground after starting work on the construction of state-of-the-art research and development facilities and laboratory space for Dutch multinational, leading paints and coatings business, AkzoNobel.
The development includes the major refurbishment of an entire wing of the three-story AkzoNobel Building on Wexham Road in Slough and construction of two new research and development buildings – a warehouse and a central utilities building – to support AkzoNobel's ambitions of pioneering innovation in the UK and European paint industry.
Fiona McLachlan, Technical Director Colour, AkzoNobel, says: "The development opens up a world of possibilities – bringing together our UKI Decorative Paints business and our Slough-based research and development community – to focus on the delivery of pioneering products and innovations and help us set the standard in colour and protection."
Lee Hutchinson, Managing Director of ISG's Science and Health business, comments: "Creating spaces that inspire innovation and support the collaboration driving research and development activities provides a powerful focus for our delivery teams. In addition to being our client, AkzoNobel is also a key supplier to ISG, industry and consumers, and we recognise the pivotal role these new facilities will play in bringing advanced new products and solutions to market."
Construction is scheduled to be completed in mid-October and it is hoped the new facility will be fully functioning in early 2022.
The development of the new facility in Slough follows the opening of AkzoNobel's €13 million Innovation Campus in Felling in the North East in 2019.