Academic success for our Level 3 diploma class of 2021
ISG congratulates students on their A Level, Level 1/2 & 3 qualifications, BTEC, GCSE and technical qualification results this week, particularly those taking our own Level 3 course.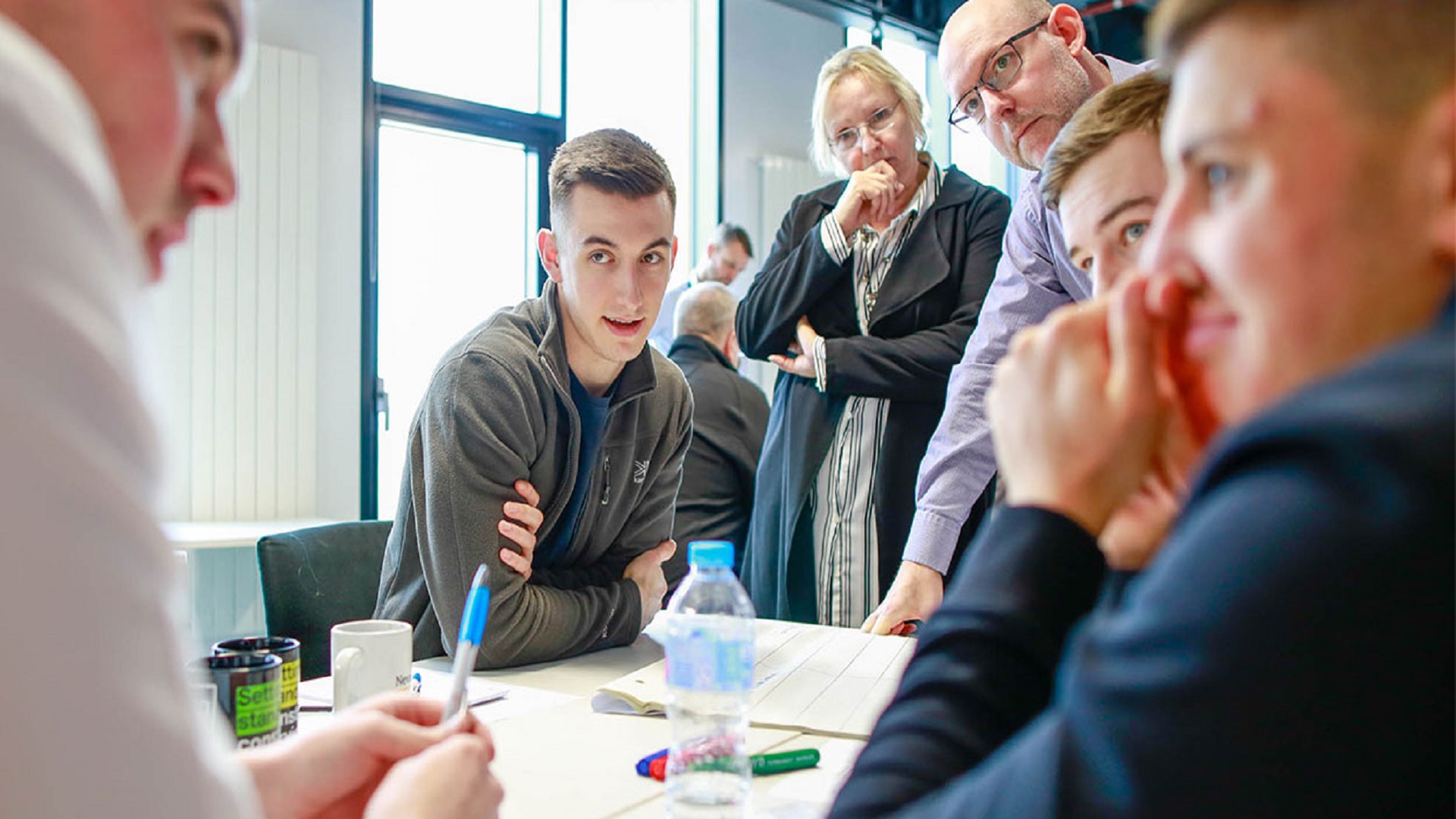 ISG would like to congratulate all students on their A Level, Level 1/2 & 3 qualifications, BTEC, GCSE and technical qualification results this week, particularly those taking our own Level 3 course.

In 2018, ISG partnered with awarding organisation, WJEC, to develop the Level 3 Diploma in Professional Construction Practice (PCP), the equivalent of an A-level – with a diverse mix of over 150 students currently taking or having completed the course.

We have continued to support students and teaching staff during the pandemic, virtually and in person where safe to do so, to maximise social impact and provide positive change within the communities in which we work.

We have been working with four schools nationally who are actively teaching the Level 2 Construction and the Built Environment course and the Level 3 PCP, namely Heathcote School and Science College, London; St Mary's Catholic High School, Manchester; Wilmington Grammar School, Dartford; and Oaks Park School, Ilford. This has also involved supporting the students' mental health and wellbeing needs, giving clear career and CV support and virtual work experience provision.

We have provided access to IT design equipment and packages, an essential course requirement, along with live examples of technologies in action on our sites. This has helped to bring the digital aspects to life, supporting the students in developing research, design and problem solving skills whilst learning the technical skills relevant to their course.

This is our second cohort of Level 3 PCP students and results were up 14% on the first year with 77% of students getting A to C grades this year, enabling students to study the Level 3 PCP course alongside their other course selections as part of a broad programme of study. Heathcote School and Science College reported that eight out of 11 of their students are going on to study a degree in Architecture or courses within the Built Environment and that the Level 3 PCP content and inspirational teaching staff have resulted in the most enjoyable times studying they have ever had.

Alex McCarthy joined ISG as an Apprentice Quantity Surveyor earlier this year after completing the Level 3 PCP course at Wilmington Grammar School and is loving the variety each day brings. He said:

"The Level 3 PCP gave me an insight into construction to a level which superseded other courses. It enabled me to bridge the gap between class and practice, which in turn helped to get my career started in the industry. Thanks to the well-structured content of the course, paired with the constant collaboration I received from ISG, the progression from class to site was easier than expected"
- Alex McCarthy, Apprentice Quantity Surveyor

We have also been actively applying the learnings from the Level 3 PCP course modules to support T Level students in England and identifying placement opportunities on some of our exciting projects.

In a rapidly changing world, we take our commitment to educational engagement seriously. It's now more important than ever to reset perceptions of our industry for the next generation, and to continue to add value and enrich learning experiences for students and teaching staff alike.

Find out more about the Level 3 PCP here.

Roles for our early careers programmes will be posted on our website by the end of September. For more information on our programmes and what roles we will have available click here.