Level 3 Applied Diploma in Professional Construction Practice
At ISG our vision is to become the world's most dynamic construction services company, delivering places that help people and businesses thrive.
To help deliver the places of tomorrow, the construction industry needs more people with the right skills to enter this exciting sector. That's why ISG has joined forces with the Awarding Organisation, WJEC, to co-develop the UK's first Level 3 Applied Diploma in Professional Construction Practice (PCP). Equivalent in value to an A-level, this new qualification is a game-changer for the industry.
"The CIOB is delighted to support the new Diploma in Professional Construction Practice. This qualification will help attract much needed new talent into the industry, which is currently experiencing skills gaps."

Rosalind Thorpe, head of education at the Chartered Institute of Building (CIOB)
Why the PCP?
The PCP course offers young people the chance to become familiar with this great industry, introducing the standards, skills, techniques, technologies and ethos behind a career in construction.
Showcasing new and emerging technologies, such as Building Information Modelling (BIM), the use of drones, AI and VR in the built environment, the course is designed to provide students with a comprehensive framework of knowledge, understanding and key applied skills that the industry relies on.
The PCP provides a contemporary insight into modern construction management practices and is set to become the gateway course for entry into careers in the world of property development, architecture, engineering, surveying and construction.
Worth up to 56 UCAS points (the equivalent of an A-Level) the course will enable students to progress into higher level study and is the perfect grounding for a Higher Apprenticeship. The PCP allows students to keep their options open as the skills and knowledge developed during the diploma are highly transferable into related industries, including engineering, science and general business occupations.
ISG working in partnership
ISG has been working with an initial group of colleges to develop its Learning Alliance, working together to share knowledge and good practice. Partners are supported in engaging young people and in delivering the programme. Successful centres will become Centres of Excellence (CoE).
ISG's Learning Alliance is made up of:
Barking and Dagenham College, London
Bedford College
Leeds College of Building
Neath Port Talbot Group of Colleges, South Wales
Richmond upon Thames College, London
South and City College, Birmingham
West London College.
In addition to the Learning Alliance, students can also take the Level 3 PCP at:
Heathcote School and Science College, Chingford
Oaks Park High School, Ilford
St Mary's Catholic High School, Manchester
Wilmington Grammar Sixth Form, Dartford

"The diploma is a step forward in preparing students for university with a solid grounding in professional practice for design, engineering, construction and commercial managers. It is great that we have been able to utilise support from ISG, as a major contractor as we can be sure that the knowledge that is being passed onto the next generation of construction professionals is up to date, relevant and used daily on some of our country's most impressive construction sites."

Allan Perry, subject officer at WJEC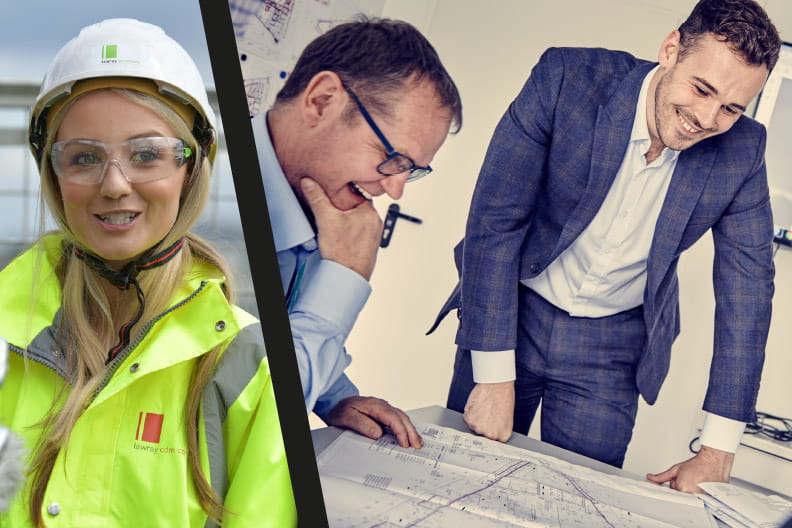 A more in depth look at the PCP featuring interviews with key partners and insights from people in the construction industry who could have benefited from a course of this type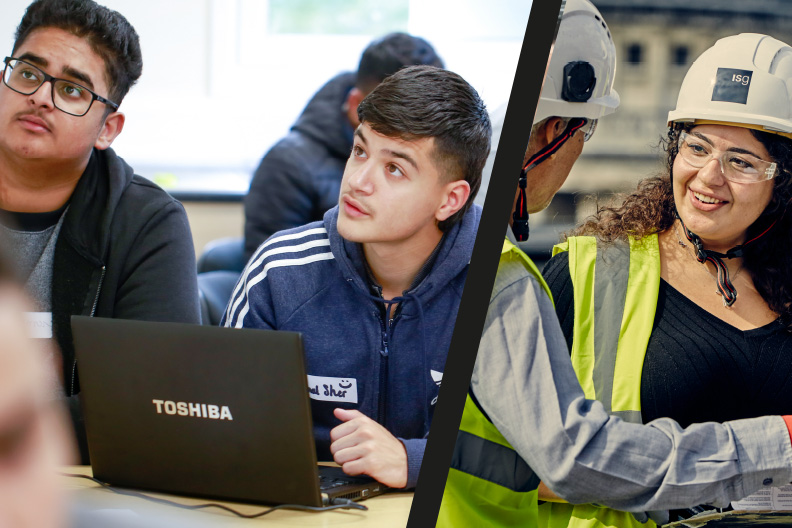 A quick introduction to the PCP, featuring the key benefits and a quick lowdown of the four modules