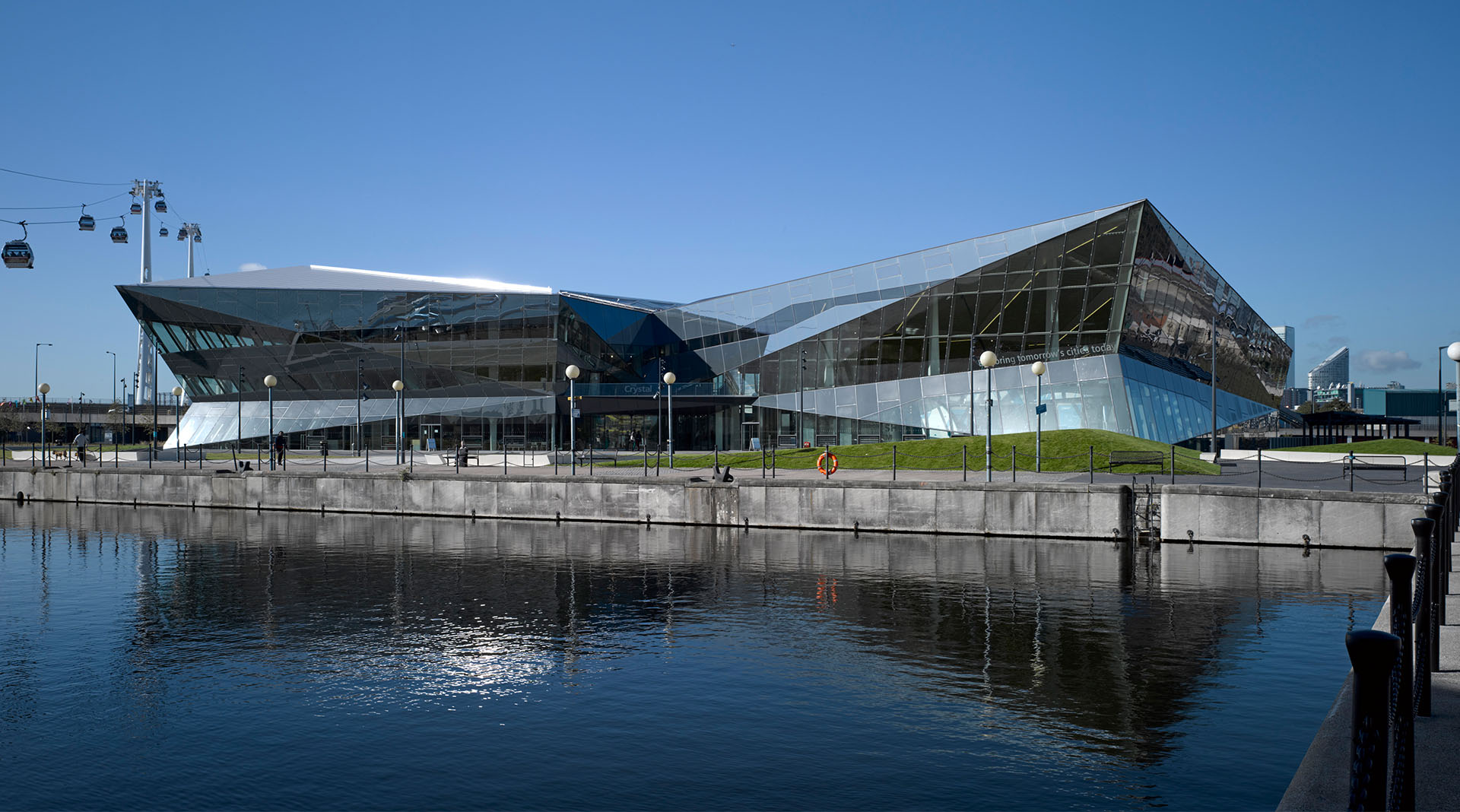 Head of BIM for ISG, Jack Dearlove, discusses the growth of smart buildings and how technology is driving the built environment.
Not that long ago, a smart building was a glimpse of the future. Smart was an epithet preserved for iconic, aspirational buildings - projects like 'The Crystal' – one of the world's most environmentally sustainable structures, built by ISG for Siemens in London's docklands.
That notion of smart as a 'building beyond the established norms of construction' still exists, but should it? The truth is, just a few years on from the opening of The Crystal, the recently refurbished office down the road, or the new school, hospital or laboratory nearby are likely to share more of the DNA of pioneering smart buildings than we might think. Technology has already changed, but the way we design smart buildings hasn't kept pace – we need to break down the traditional silos and work together to deliver exceptional spaces that house a smart and interconnected ecosystem.
Technology and, perhaps more critically, connectivity, has become one of the most profound drivers in the built environment. Think about access to broadband – when buying a new home would you even consider a property if it wasn't in a high speed internet area? Connectivity is now as much an essential service as power and water.
End users cannot afford to ignore the role of technology in any modern building and neither can those responsible for shaping the fabric of the built environment. How we define a smart building, however, should not be anchored in the showpiece schemes that set a benchmark for the future; it should be shaped by how we want to use our buildings now, with a clear rationale for designing technology into a building in a way that meets the occupier's current requirements and adapts as they change.
Buildings are already becoming more visceral and intuitive, with technology affecting the way that customers and staff interact with working environments and each other. Meanwhile the distinction between IT and facilities management teams is becoming increasingly fluid. Technology needs to respond to this evolution of workplace cultures and those responsible for designing and delivering buildings need to ensure their schemes' smart capabilities are intelligently aligned to the way the end user will occupy the accommodation – now and in the future - and operate within it.
There are, of course, degrees of technological specification when it comes to smart buildings. Those that regulate and assess energy usage, helping cut down on running costs and achieving impressive sustainability targets use technology to gather data that tracks how the building is used and 'learn' working habits. In that way, optimum levels of heating, lighting and cooling can be applied.
With technology advancing at an extraordinary rate, predicting the next hot tech for smart buildings should not be our priority. What we already know is how it will communicate, which should be the starting point for the design of any smart building. Our focus should be on continuing to apply best practice in the way we design and construct buildings to meet occupier requirements with whatever tools technological innovation provides. After all, it takes more than techno-bling to make a smart building; it takes smart thinking that leverages technology to help people work with greater flexibility and efficiency in a more sustainable environment.
The pace of change is astonishing and it's clear that the smartest technologies we install in the most cutting edge buildings today will become mainstream so much quicker than we ever believed possible. What's really exciting, though, is working on the built environment technology of tomorrow, where the possibilities and applications are endless and only bound by our imaginations.
Images: The Crystal, London.