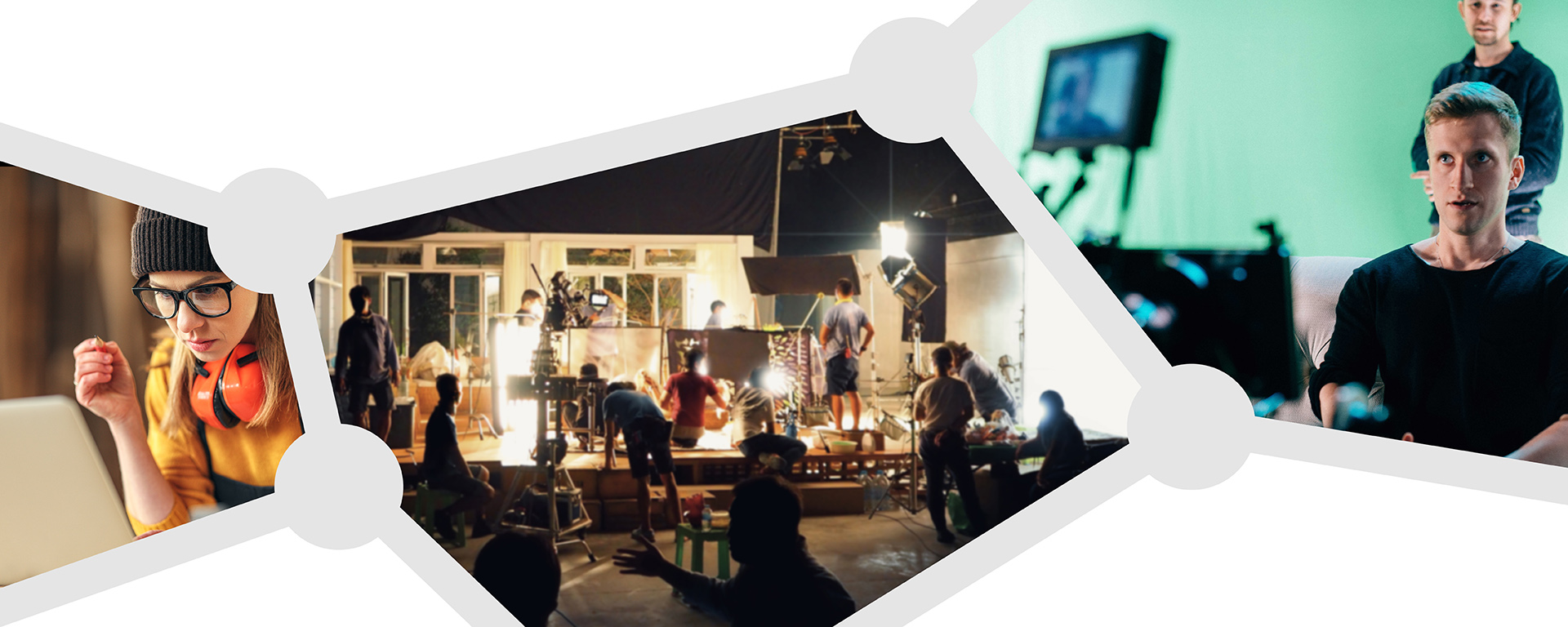 The creative industries are listed as one of five priority sectors in the UK growth plan, benefiting from a range of fiscal incentives, yet the message from industry remains clear, a skills shortage and lack of investment in skills is a "major crisis" hanging over the industry.
On reading ISG's latest white paper 'Rethinking the skills conundrum', which highlights the potential for enhanced skills master planning through better use of planning data, it strikes me that this resource could really prove a game changer for every sector and industry across the UK. Greater accessibility to this data could transform our current approach to skills planning – which often feels reactionary and a competitive scramble.
Armed with infrastructure investment data, we can join the dots between employment opportunity and skills demand – we can map geographical trends and better prepare individuals for roles that will exist after workplace infrastructure has been built or refurbished. Greater clarity and transparency builds confidence in skills investment and also highlights opportunities that will exist locally as well as within our key conurbations. It's an opportunity to rebalance our economy and create strong education institutions that deliver a correctly skilled workforce for roles that exist regionally.


Making the choice

requires

having all the options to hand
The report highlights that 36,000 people were employed in the film and TV industry in 2009. By 2020, this had leapt to 86,000 – of which 75% work in movie production and distribution. This is encouraging evidence that infrastructure spend is creating new jobs. Clearly this is a sector that's thriving, and the UK is now recognised as a global player in film and TV production. But the industry faces skills challenges, and this hampers its ability to grow to meet global demand.

When I consider the remarkable parallels between TV and film production and construction project lifecycles, from pre-production, to the on-site or on-location phase, to the extensive post-production or testing and commissioning – both industries are faced with the steep task of equipping a diverse workforce that can support the extensive production lifecycles. You only have to look at the long list of credits at the end of a show to understand the vast opportunities on offer, and it's fair to say that the construction end credits would be equally as expansive.

ISG's research showed that young people selected culture, film and media as the fourth most desirable industry to work in, with the majority (46%) seeing a university degree as the primary pathway. But, as millions of students have just received their A-level, GCSE and T-level results – is there enough understanding around the pathways into desirable careers – or is there an opportunity to present alternative routes that could prove beneficial for both the built environment and the film and TV sector?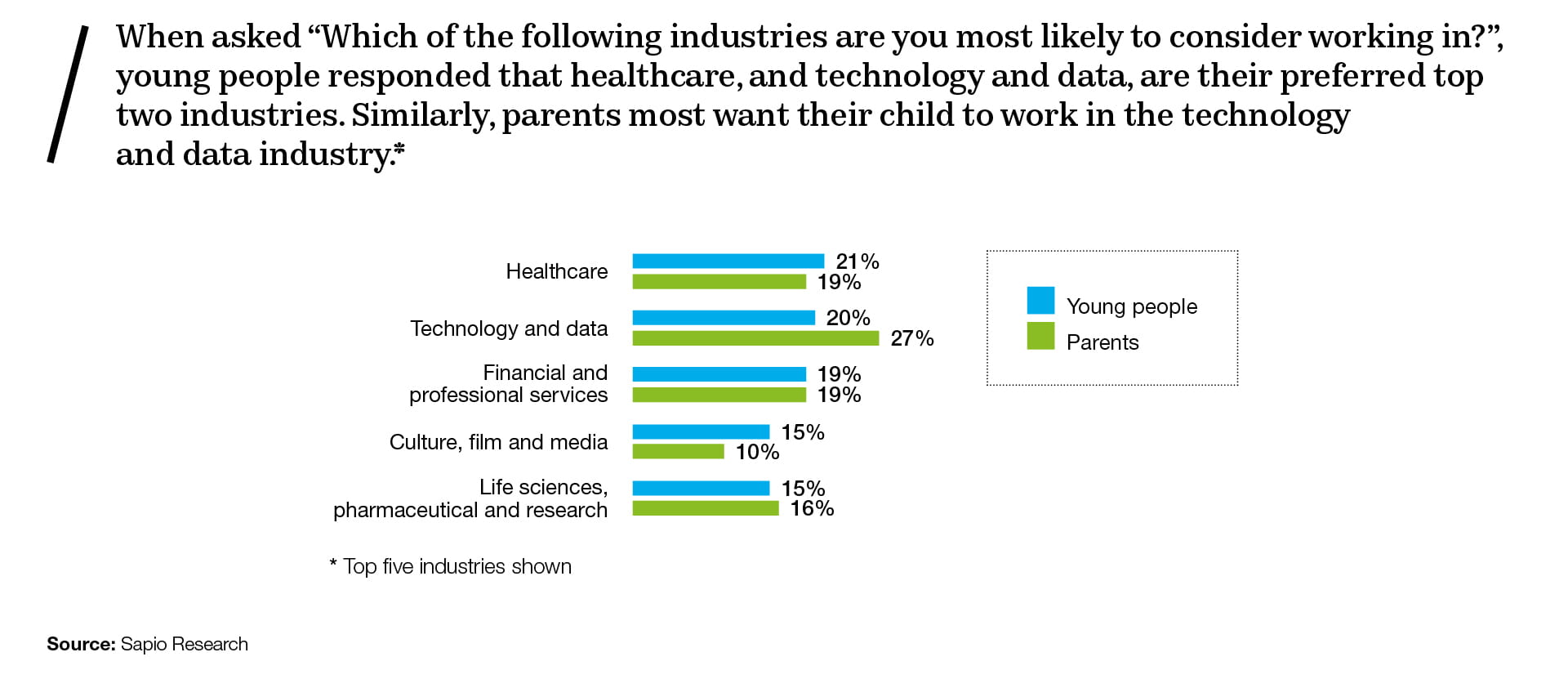 Timing is critical here, as is greater knowledge and understanding of pathways – and dare I say it an ability to look beyond existing perceptions to get to the heart of the real opportunity. When we consider those yet to enter the workforce, we need to work with educators to demonstrate opportunities in their formative years before decisions are made and expectations are set. This has to be the pathway to empowering future talent to make knowledgeable decisions.
Building resilience is a cross-industry challenge, and opportunity
At the launch of ISG's white paper, David White, Chief Operating Officer at Rolls-Royce SMR highlighted the wider need for hand-based skills in the UK to support the growth of new technologies and green energy requirements, "if we don't have the infrastructure we won't have the basis to power new industries". This chimes with the message from David Puttnam in his BAFTA speech as he warned "the British industry was lacking heads of departments and craftspeople, such as set decorators, designers and builders," as he emphasised the need to support entry-level training to address the gap.
The construction industry is home to outstanding talent, and world leading sustainable innovation and the adoption of integrated technical solutions that facilitate our existence. Few sectors have the same potential to provide large numbers of high-skilled, well-paid jobs, both at the construction management level, and across the entirety of the wider supply chain. The skills challenge in our sector will be familiar to those in Film and TV production.
So how can we get smarter with this skills and capacity challenge? Well thinking more creatively is a useful concept given our focus on Film and TV – and we must also look at best outcomes for the talent we invest in and nurture.
"To frame an example, technical and building services represent vital roles to the future of our industry, especially in helping ensure the buildings we deliver meet and surpass important sustainable performance goals. We therefore consider it critical to open pathways from increasingly diverse backgrounds to maximise inclusivity in our recruitment processes and to ensure we can consider the largest talent pool."


Sarah McKinlay, Talent Development Director, ISG
Sarah further comments, "Whilst ISG already partners with universities, colleges and apprenticeship providers to attract and develop future talent, the increasing provision of T-levels now offer students the perfect introduction to technical skills and learning, expanding the opportunities for those with wider interests and skills sets. And from which, students can choose to progress to apprenticeship programmes and university.
"At ISG we have many successful examples of people joining our
early careers programmes
through their industry and T-level work placements, especially relevant on our government frameworks. But there's more to do. We want to continue to embrace and expand learning pathways and qualifications for both current and future talent – where pathways extend between industries to inspire more talent to find the route that's right for them. That's why at ISG we're developing our career pathways with clear entry points and progression, supported by apprenticeships, professional accreditations and ISG development programmes. Greater transparency and a clear focus on skills, will enable significant opportunity for individuals and organisations."
Breaking our talent silos could deliver true regional transformation
Talent development and retention need not be driven by competition, but it can be based around opportunity and choice – ownership and continuity. Accepting and demonstrating where there are significant transferable skills between our industries, we can all play a role in attracting and upskilling local talent and supply chains that can also transfer into these wider industries - investing in a workforce that supports the wider economy, not being so protective of our siloed talent pools.
To provide a tangible example, a particular skillset in demand through construction is for technical building services roles, and the skills developed would directly support an onward career path into TV and film production. Surely this is an inspiring message to those who wouldn't naturally connect the dots when they become aware of planned investment into a new production facility locally, that offers career longevity once operational and after the construction phase is over. Isn't that a legacy we'd all support?
"I see real opportunity to increase the impact we create in the communities we operate in if we were to use the data at our fingertips differently. By working more collaboratively with those that set the parameters around our Section 106 obligations, we can reframe discussions to focus on tangible future opportunities, rather than following historical data or practices."

Carrie-Ann Huelin, Group Head of Social Value, ISG
Carrie-Ann continues, "Often the requirements are to be met by contractors delivering new developments, requiring them to develop construction skills regardless of whether construction is growth sector in that area. At ISG we have the ambition to do more as a business based on true local needs and opportunities, but we have legal commitments to make first. I believe we must remove hidden barriers to stop us doing everything we can, especially with the transferable skills opportunities on offer if we think differently. If we come together to think more about how we set planning requirements for developments so there's flexibility built in – we can use built environment data as a tool to better plan for the future and bring communities along with us."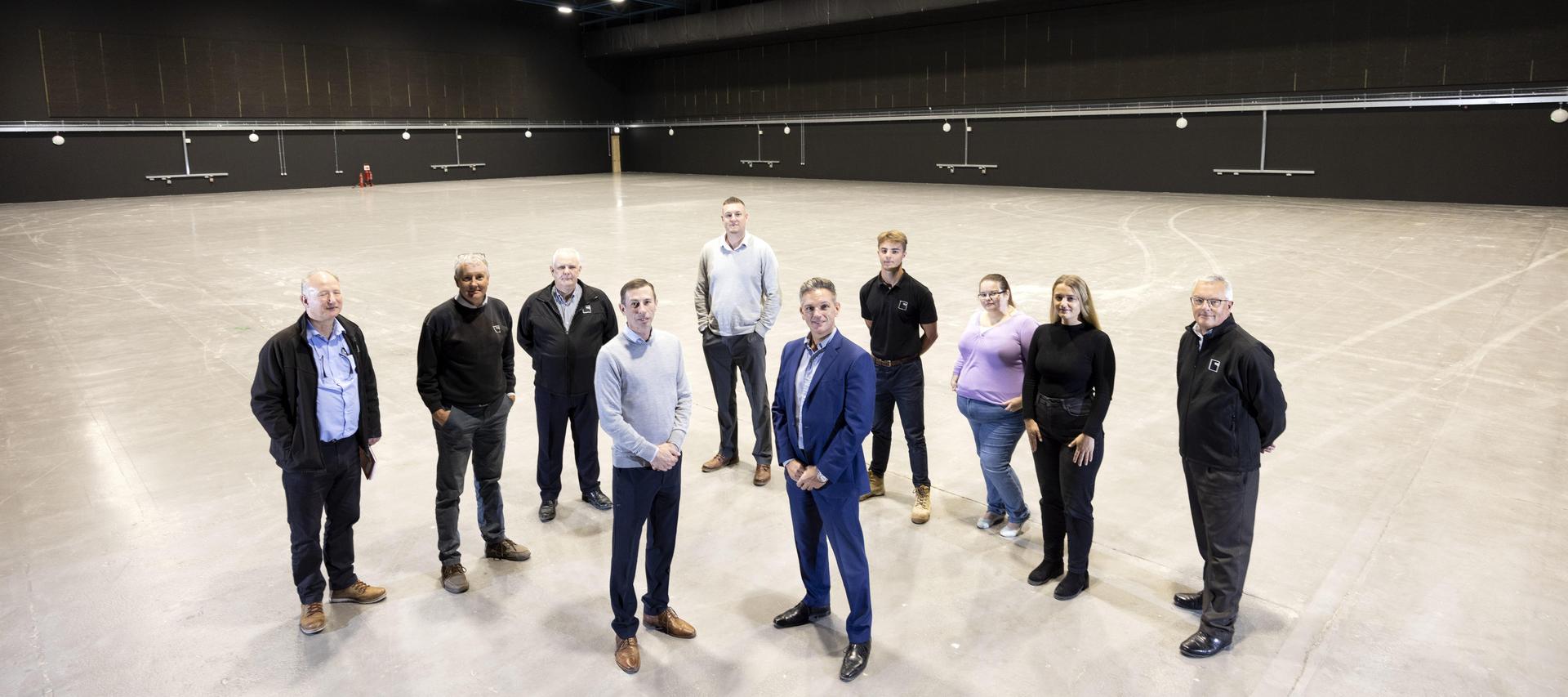 Creating transferable skills based on opportunities in the longer-term pipeline
To really catalyse change, it is now incumbent on those of us committed to delivering value back to communities in which we operate to advocate for change, including aligning with section 106 policy makers to start to reshape the framework we operate within. Currently our legal commitments, perhaps shaped by historic practices, steer us towards developing roles within our own industry, regardless of specific local demand. We must collectively think differently about how we can create transferable skills based on opportunities in the longer-term pipeline, and ISG's latest report may just unlock the data that we all need to use to turn rhetoric into lights, camera, action.
The reality is that this simply isn't happening at the scale and pace demanded – despite us having a key motivator and target in our sights - limiting global warming to 1.5 degrees by 2050. Many commentators have theorised on why our sector just doesn't get the profile and visibility it needs and deserves – but ultimately it's likely to be down to perception and misunderstanding.
We need a bigger impact to make a bigger impact! We need young people today to intrinsically make the link between buildings and how they can mitigate the climate crisis. We need to make construction an industry for the most aspirational and talented people – the climate conscious activists that can use their talents and passion to develop solutions with positive generational legacy.
Technology enables everything that we do in construction, but the perception is that our industry is backward and resistant to change. We can no longer allow outdated legacy viewpoints to hold us back from creating the impact we need for our society, and all those economies around the world looking to grow and prosper in the most sustainable and least impactful way.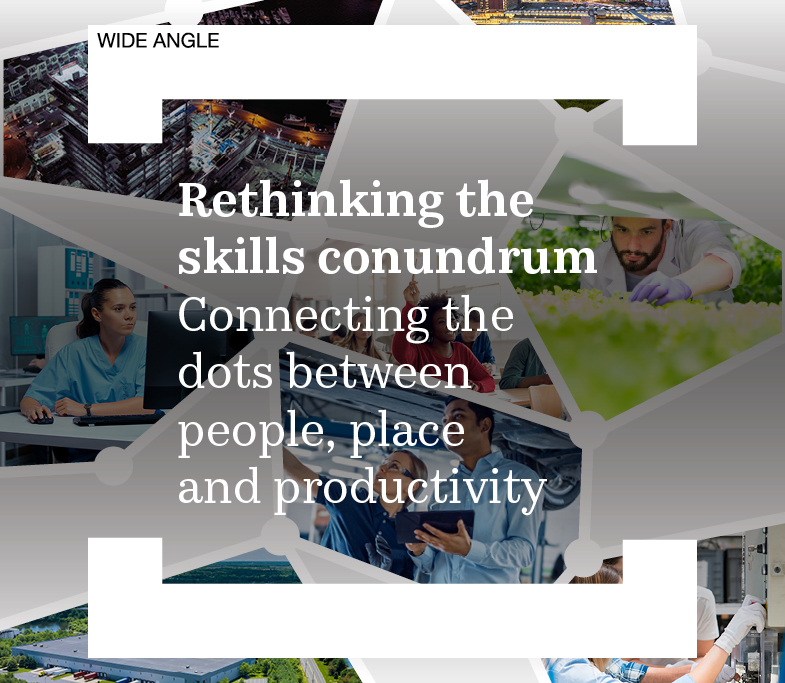 Construction: the great overlooked tool in our strategic workforce planning
Our latest Wide Angle, 'Rethinking the skills conundrum', seeks to connect the dots between people, place and productivity.