Banking on smart building technology to future proof your estate
I echo the sentiment, that we'll all need to learn as we go when creating environments that best deliver for organisations, their people and the environment in a bold new world. I also firmly believe data holds the key to informed decision making, something financial institutions are already leading the way in every day, and adopting smart building technology could hold the key for discerning businesses looking to optimise their estates.
In the spirit of collaboration, I believe that as contractors it is our responsibility to educate people about the full operational potential of their spaces – democratising data to help portfolio managers to make efficiency gains from the use of space to the running costs. As partners, we want to ensure we don't just create inspirational spaces, but also ensure that owners and occupiers are equipped to maintain them to perform to their maximum potential.

No industry is better versed than the financial sector to reinvent and rebuild in the wake of a crisis, and whilst reimagining the role of their estate, asset managers will not have lost sight of the importance of taking a global, data-driven approach to evaluating the performance of their building stock. Big data, that is so readily analysed by the banks every day in their markets, can also be applied to buildings and their performance in use. The key to this is collaborating with a partner that can help commission and integrate with your network to provide tangible learnings.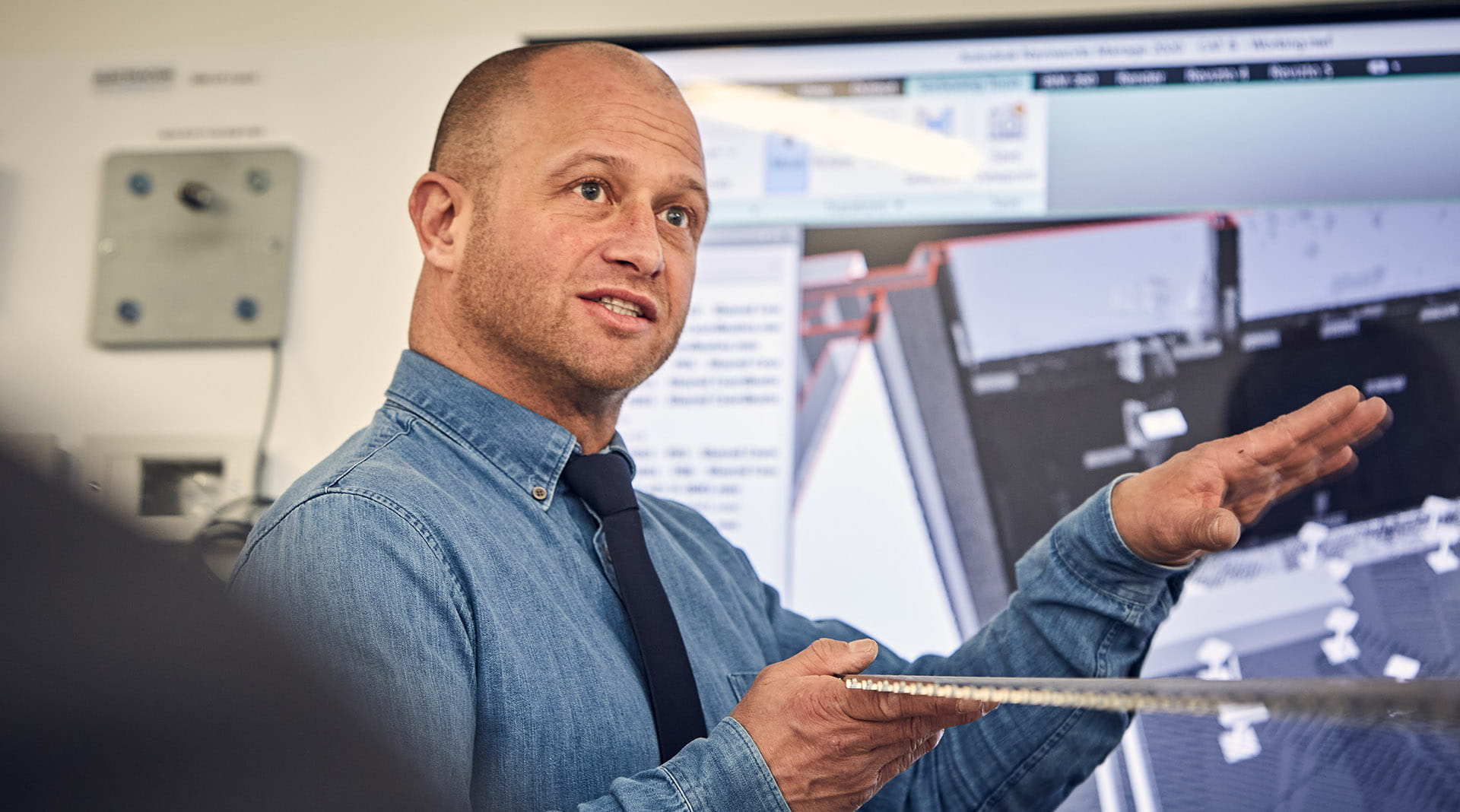 An inquisitive child, Danny was always destined for a future which piqued his innate curiosity.
Danny Bryan, Divisional Technical Services Manager, ISG
Our work at the hyper-scale Britishvolt gigaplant in Northumberland is our opportunity to put theory into practice on one of the UK's largest ever industrial projects. Speed to market is critical, as demand for EV batteries grows exponentially, but this £2.6bn investment in the North-East is equally seen by all stakeholders as the catalyst for transformational regional regeneration. Every decision we take on this project is focused towards supporting a perpetual legacy of community skills and prosperity.

On a personal level, the richness, diversity, strength and attractiveness of the UK creative industries goes far beyond its role as a wealth creator for UK Plc. The amazing opportunities that this sector provides for people are one of the driving forces behind one of my son's ambitions to forge a career in this dynamic industry, and I'm sure there's also a hint of influence from his dad's slightly more famous brother too!

A version of this article can be found in Building, here.