Banking on smart building technology to future proof your estate
I echo the sentiment, that we'll all need to learn as we go when creating environments that best deliver for organisations, their people and the environment in a bold new world. I also firmly believe data holds the key to informed decision making, something financial institutions are already leading the way in every day, and adopting smart building technology could hold the key for discerning businesses looking to optimise their estates.
In the spirit of collaboration, I believe that as contractors it is our responsibility to educate people about the full operational potential of their spaces – democratising data to help portfolio managers to make efficiency gains from the use of space to the running costs. As partners, we want to ensure we don't just create inspirational spaces, but also ensure that owners and occupiers are equipped to maintain them to perform to their maximum potential.

No industry is better versed than the financial sector to reinvent and rebuild in the wake of a crisis, and whilst reimagining the role of their estate, asset managers will not have lost sight of the importance of taking a global, data-driven approach to evaluating the performance of their building stock. Big data, that is so readily analysed by the banks every day in their markets, can also be applied to buildings and their performance in use. The key to this is collaborating with a partner that can help commission and integrate with your network to provide tangible learnings.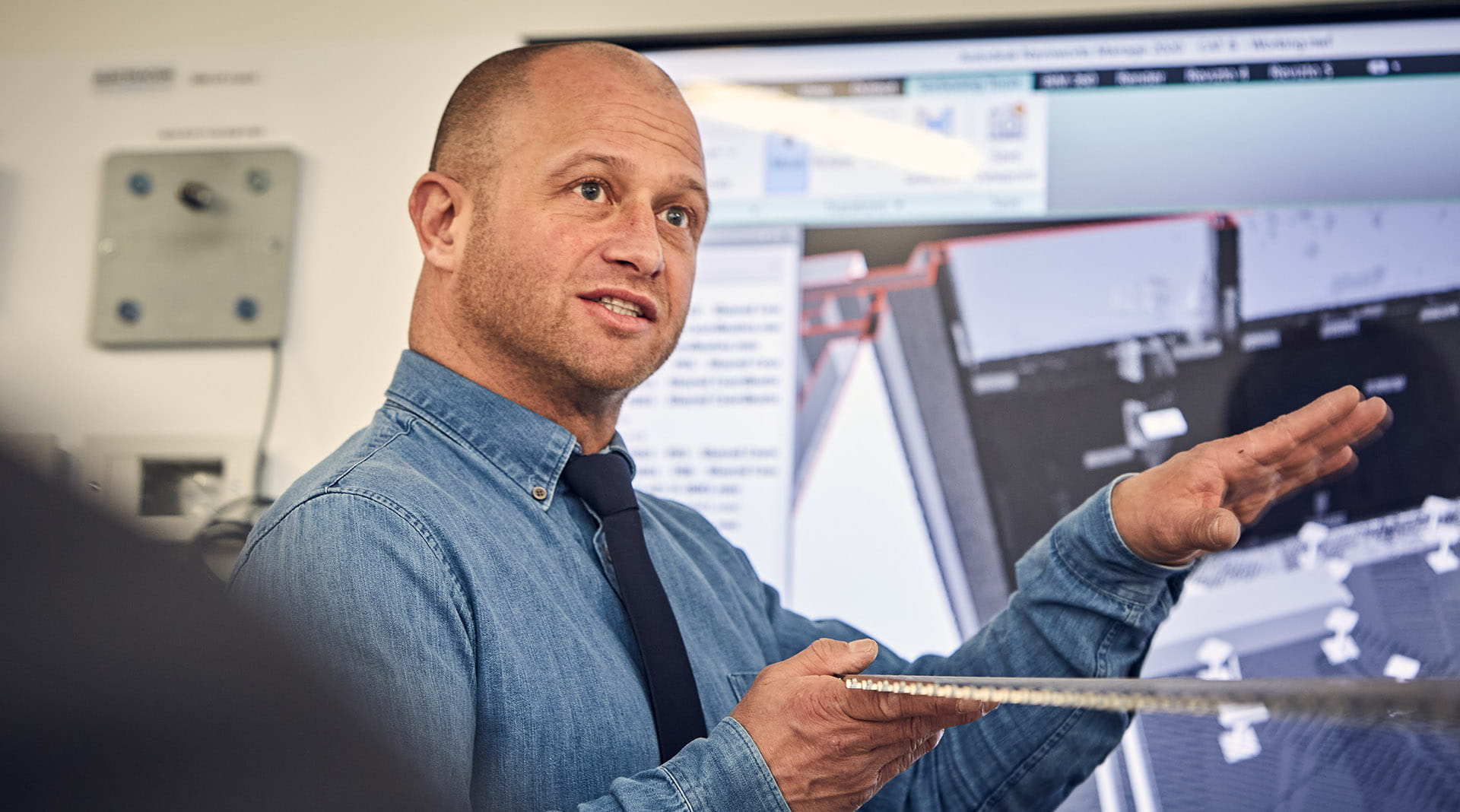 An inquisitive child, Danny was always destined for a future which piqued his innate curiosity.
Danny Bryan, Divisional Technical Services Manager, ISG
No one size fits all
Catering for the needs of today's workforce, while remaining flexible enough to accommodate whatever the future holds, is no easy feat. If we've learnt anything from the challenges and opportunities this last year has created, it's that organisations and individuals respond differently – and the environment that best enables people to best perform can vary significantly.

Our research shows that the majority of workers in the financial sector would rather be in the office from 2-5 days a week moving forwards if permitted and safe to do so. As organisations begin embedding into new ways of working, the use of workplaces could vary from one day to another, so spaces need to be as agile as the businesses and talent they're occupied by.

Many companies may be asking their employees to stay home for longer as they redesign their spaces to adhere to social distancing guidelines, enabling more flexibility and spearheading collaboration when their people come together. The real learnings are there to be understood once workplaces are fully reoccupied and use of space can be monitored to understand the use of amenities that people travel in to benefit from.

When thinking about amenities within a workplace which are important moving forwards, access to natural light and fresh air are top priorities among users. With advancements in AI and cloud infrastructure, businesses are now looking to integrate building management systems that enable pan global visibility and centralised controls that includes recording the quality of their facilities from air flows to water circulation.
Organisations that find ways to leverage smarter use of technology to create environments built around people rather than business functions, will find this has a significant role to play in empowering their people as well as their business.


The day-to-day efficiency of properties will be key to cutting energy consumption
As well as the impact on the wellbeing of your people, buildings and their construction and operation also have a significant impact on the health of the environment. Smart technology at our fingertips today allows individuals to take ownership of their physical health, seamlessly monitoring their activity and following recommendations to improve their physical wellbeing. The technology to monitor the ecosystem of the built environment also exists, and I'm passionate about playing a role in enabling organisations to harness this to improve their business performance whilst contributing to our shared sustainable commitments.

Protecting the planet is no longer a choice but an obligation. Our recent research and insight report, ISG's Sustainable Buildings Monitor, highlighted that the built environment has a critical role to play. With a quarter of all CO2 emissions coming from buildings, the global community needs to reduce building energy consumption by over 80% if we are to reach zero-carbon targets

Developing these solutions requires teamwork, and a partner that truly understands your needs and can deliver on your ambition. A build partner who has MEP engineers to help develop the AI functionality, provide training and allow internal facilities teams time for testing and commissioning to ensure a smooth interface between all involved. Achieving optimal results is reliant on everyone being on board, and we have a responsibility to educate people about the full operational potential of their spaces. For those involved in bringing spaces to life, that includes sharing the vast potential that accurate building data gives owners and occupiers in the operation and management of their buildings.