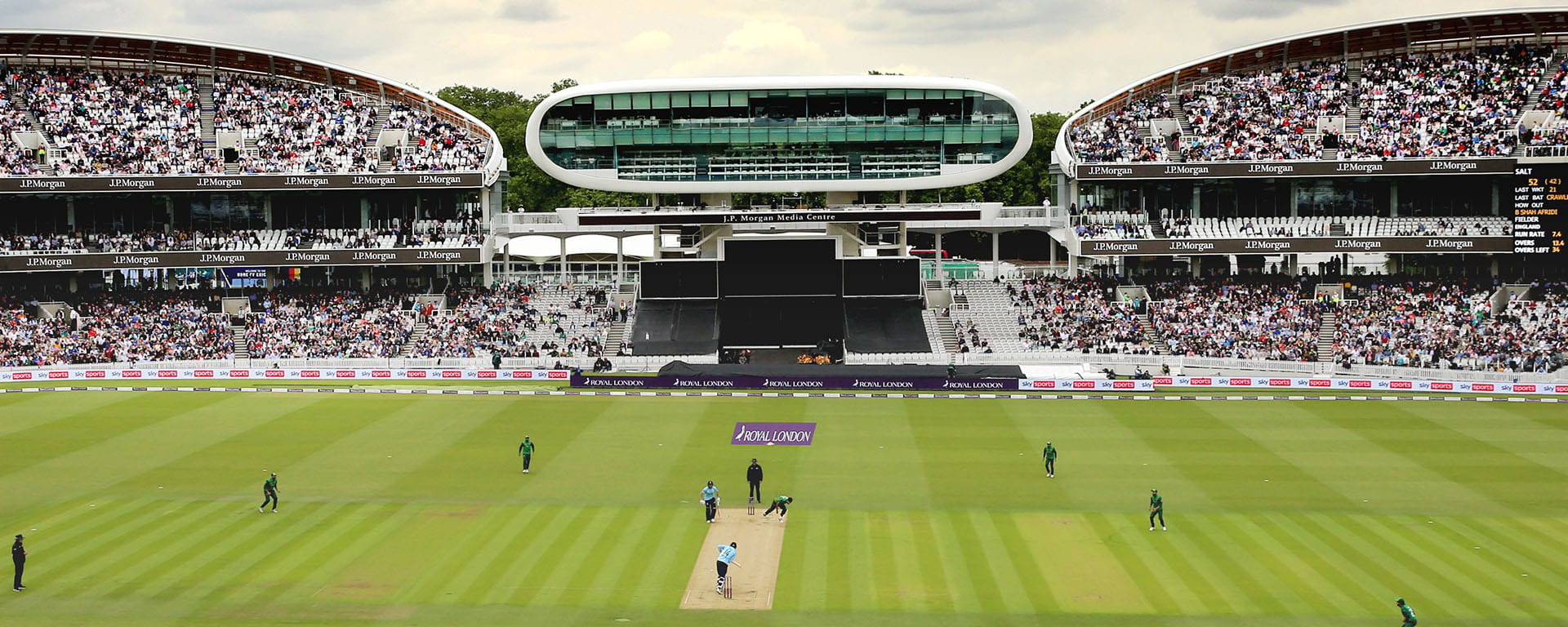 Photo credit: Marylebone Cricket Club (MCC)
It's a tale that dates back to 1787 when the story of Marylebone Cricket Club (MCC) began.
Many iconic moments have taken place at the Home of Cricket, Lord's, since then. The vista has changed too, with the stands that overlook the hallowed turf building up over time to define what we find here today – a grand old cricket ground steeped in tradition yet built for the future.
It's a bright future too, with the first female president in MCC's history and the brand-new Compton and Edrich stands ready to take Lord's into a new era. Working tirelessly throughout the COVID-19 pandemic, ISG has created two stunning three-tiered stands and put the finishing touches on the Nursery End of the ground – a new 31,600 capacity allowing even more fans to soak up the atmosphere at one of the world's favourite sporting venues, all in time for an exciting summer of cricket.
Just as the ground's famous Father Time weathervane can be seen removing the bails from its position above the Lord's pitch to signal the close of play, time has now been called on this most iconic of ISG projects – and a new chapter in the legendary saga of Lord's Cricket Ground has been ushered in.
As the sun begins to dim on a warm summers evening in St John's Wood, London, Lord's Cricket Ground's iconic weathervane stands proudly above the hallowed turf below.
Father Time has long been a beacon of this cricketing amphitheatre since it was gifted to Marylebone Cricket Club (MCC) in 1926, the weathervane's shadowy figure keeping watch over the pitch from its lofty position above the clock and scorer's box between the Mound and Tavern stands.
Many iconic sporting moments have taken place beneath its watchful eye. Sir Donald Bradman's greatest ever innings, the first ever women's One-Day International, a foray into the London 2012 Olympics. England women defeating India in the 2017 Cricket World Cup and England men winning their first Cricket World Cup by the barest of margins.
Father Time's surroundings have changed dramatically in that time too. The stands have gradually built up to define what we find here today – a grand old cricket ground steeped in tradition yet built for the future.
To the right of Father Time's perch, looking out from the Nursery End of the Ground, are the Compton and Edrich stands. First built in 1991, the two stands sit either side of Lord's state-of-the-art J.P. Morgan Media Centre, and their redevelopment represents the latest chapter in MCC's Masterplan.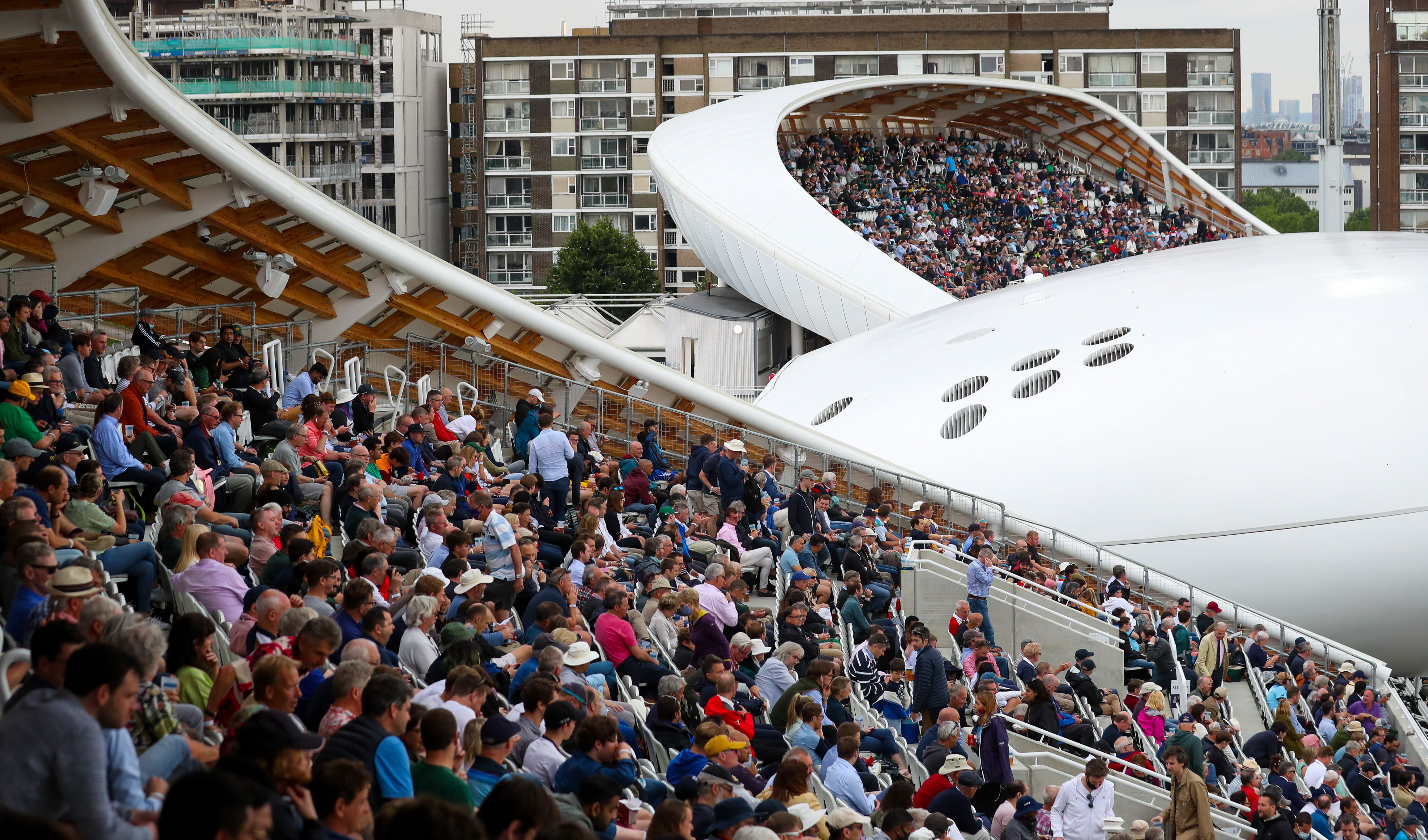 A project designed by WilkinsonEyre and delivered by ISG, the team has worked tirelessly to breathe new life into the Compton and Edrich stands and enable even more fans to soak up the atmosphere at one of the world's favourite cricket grounds – two new three-tiered stands are connected via a walkway beneath the J.P. Morgan Media Centre, adding an extra 2,600 seats and bringing overall capacity up to 31,100.
But this is a journey that starts back in 2019. As time was called on Lord's final international cricket match of the season, there was no time to waste if the new-look ground was going to be ready for a hectic 2020 schedule.
With work organised into three phases, the first phase started towards the end of the 2019 season while the ground was still being used for County Championship games – as the team began demolishing the old stands, hoardings were put in place to separate working areas from the pitch.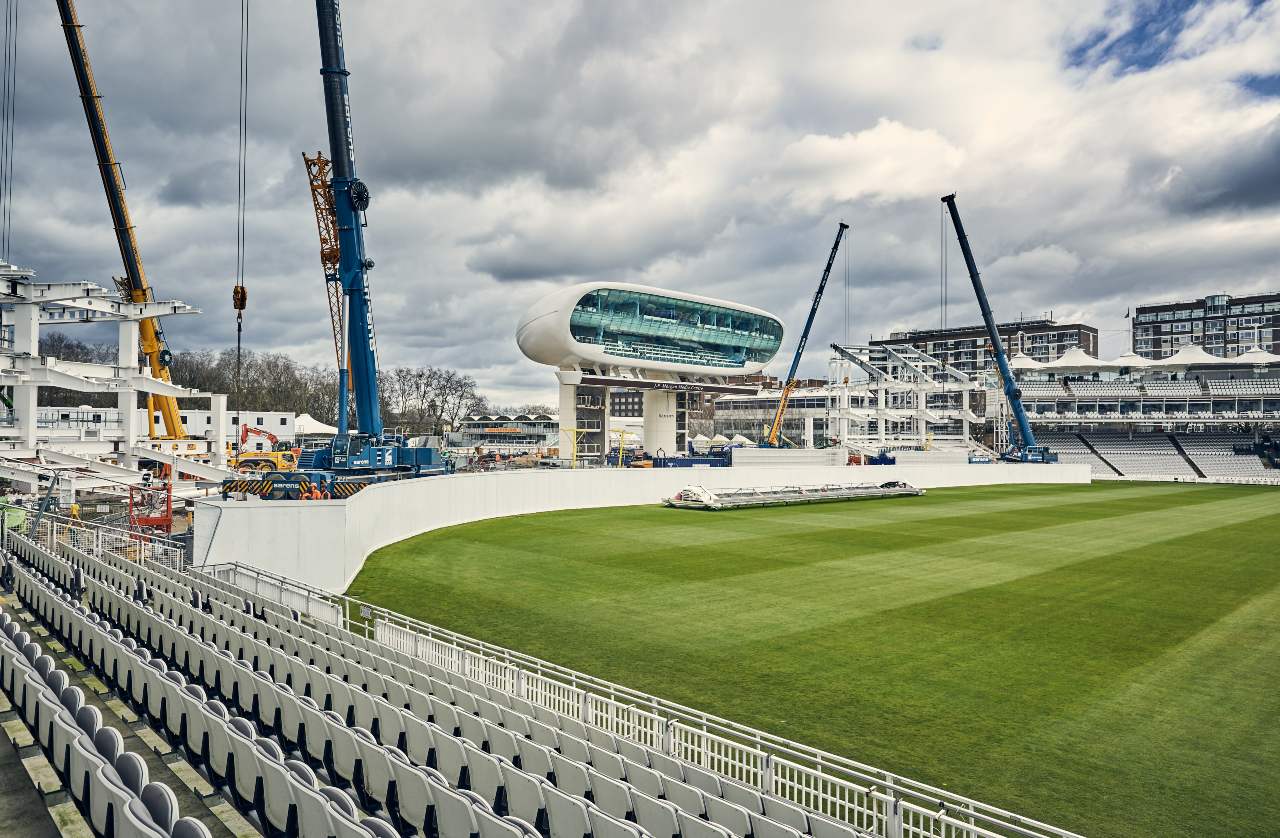 The original plan was to have the Compton and Edrich stands ready to a point that fans could enjoy the 2020 summer of cricket, before continuing work to ensure that the new stands and facilities would be complete in time for the 2021 season. That was until the COVID-19 pandemic rocked the world early in 2020, bringing unanticipated challenges to the site in St John's Wood.
The period following England men's memorable 2019 World Cup win, an Ashes series with Australia that reminded us of the value in the game's traditional long-form, and the launch of English cricket's new The Hundred format – a symbol of a bright future for the sport – should have been rich in cricketing prosperity, a chance to capitalise on a golden summer.
But during a time that should have been about entertaining new-found cricket fans and enticing a diverse mix of young players and fans to pick up bats and buy tickets, the pandemic instead brought postponements, uncertainty, and empty venues.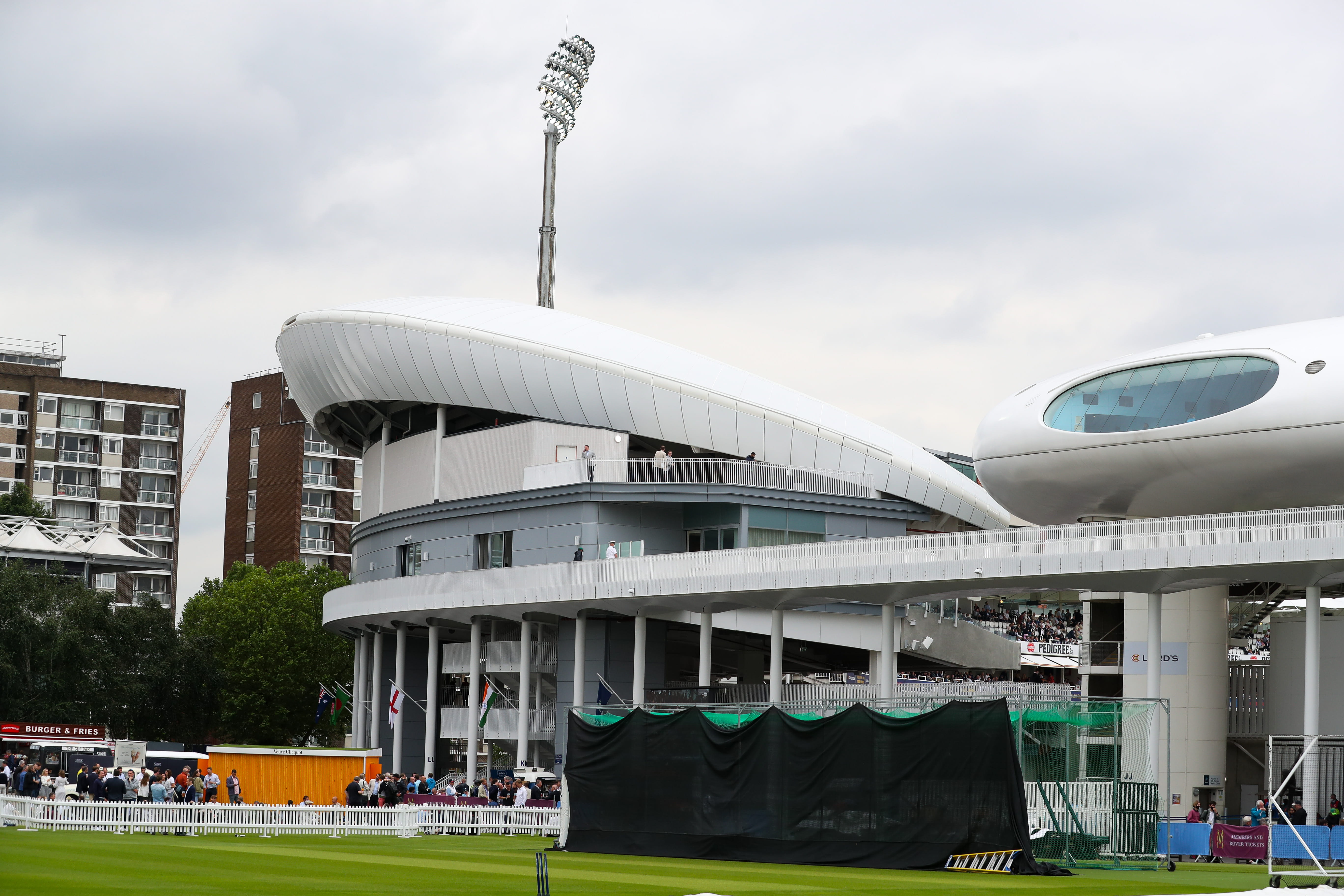 While sport suffered in tandem with society, down at Lord's the reduced cricket season did at least enable ISG to continue progress on the Compton and Edrich stands over the summer, with the project team reimagining the site to keep people safe during peak levels of COVID-19.
To continue progressing the Lord's Masterplan, the team worked closely with MCC and its delivery partners to create an exhaustive COVID-19 action plan – a strategy which included regular site inspections, social distancing and virtual project meetings. Lord's Nursery Pavilion and Indoor Cricket Centre doubled up as extended canteen and welfare space, while extra car parking space provided much-needed respite from public transport.
"We built systems to protect everyone on site," explains James McCulloch, graduate trainee. "We segregated pathways around Lord's and installed hand sanitiser – we also encouraged everyone to test regularly for COVID-19 so we could monitor any potential positive cases and perform our own version of track and trace."
"I am incredibly proud to have the honour of opening these magnificent new stands. One of the key focuses during my tenure as President was the development of Lord's as a leading venue in world cricket, and it's an incredible moment to see this ambition achieved and full of life with cricket supporters enjoying the stands."

Kumar Sangakkara, MCC President
COVID-19 wasn't the only roadblock. "There was a shallow Victorian Thames Water sewer passing beneath both stands," explains project engineer, Zahra Ghaffari. "With uncertainty around the location and condition of the sewer, and its sensitivity to vibrations, we had to take a step back and analyse the demolition and construction sequence. We investigated how the sewer was likely to behave during both unloading and loading, and developed a detailed demolition and construction methodology to make sure we navigated it safely."
With challenges like these during a time like no other, what the team of architects, structural engineers and supply chain partners has achieved – in time for a busy 2021 calendar of men's and women's cricket – is nothing short of remarkable; an exemplar of collaboration, showing what can be done when the industry comes together to solve problems. With a strong team behind the project, ISG kept a steady hand on the tiller, safely circumventing the challenges that peppered the pathway to a revitalised Lord's.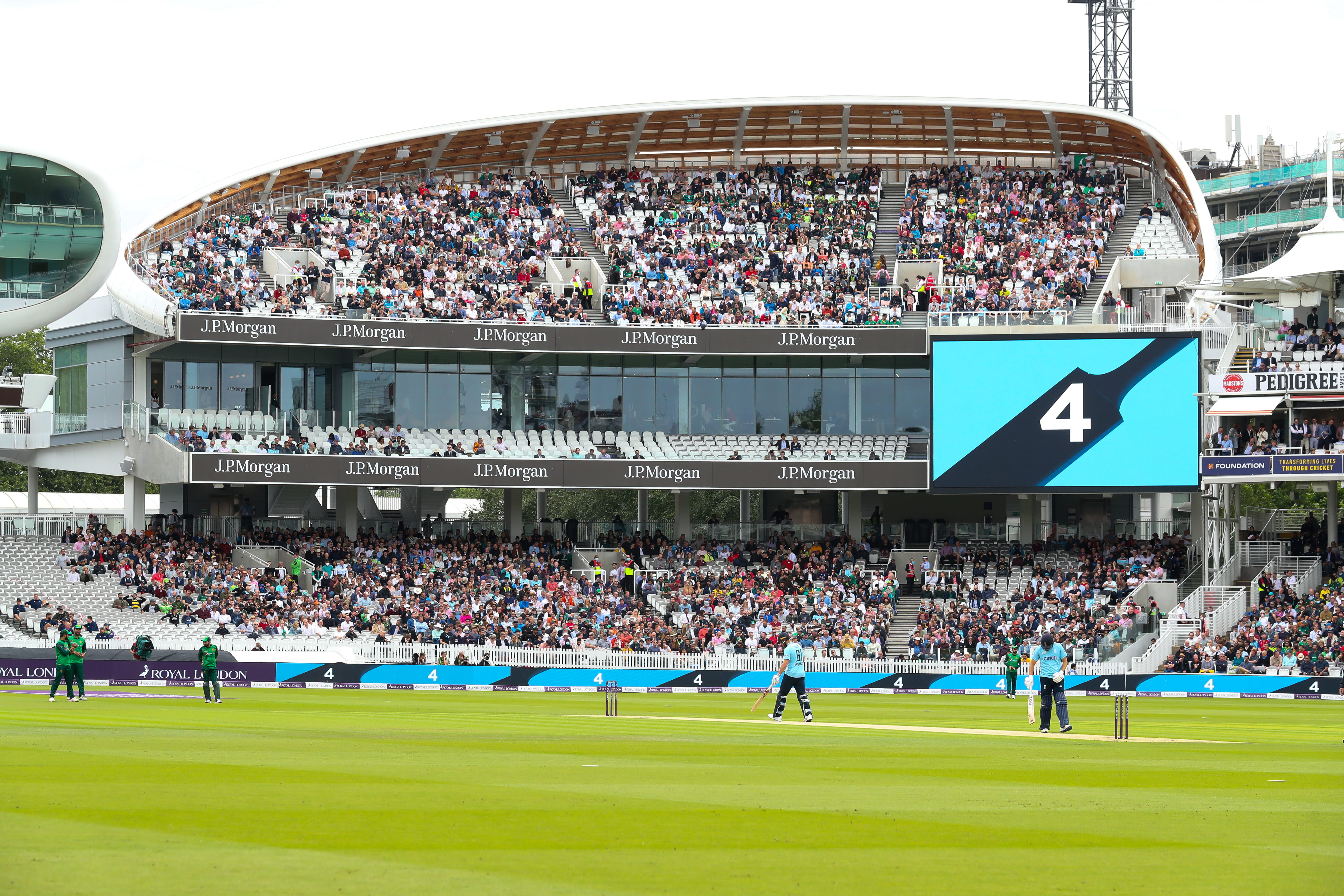 "We had a very experienced team, which is always important but doubly so when you have something like COVID-19 to contend with," says Zahra. "Our people had experience working on other big sporting venues, like the Olympic Velodrome, and on projects for similarly high-profile clients. Their know-how allowed us to add value throughout."
After a long delay, the project's second phase finally kicked off in October 2020. Part of that work included installation of the stand's striking new curved canopy roof – which brings a symmetry to that end of the ground and will protect fans from the elements – and an elevated walkway at the back of the stands to improve crowd flow while giving supporters impressive views over the Nursery Ground.
"In what has been a challenging time, finally opening these stands fully to be enjoyed by cricket supporters for this Test match is a significant moment. There has been an incredible amount of hard work to achieve this milestone and I would like to thank everybody who has been involved in this project, which has truly been a team effort." 

Guy Lavender, MCC Chief Executive & Secretary
"It was important to ensure a sustainable legacy," recounts James. Over 5,000 seats were reused from the previous stands. The team also crushed the original concrete structure and reused it as a working platform, and maximised off-site fabrication to reduce waste and improve quality.
"We also incorporated apprenticeship schemes with our subcontractors to give young adults the chance to learn and gain experience of different trades in construction," continues James. "We recycled timber pallets to make plant pots which we placed around temporary site buildings, and we made sure subcontractors were only using responsibly sourced materials."
After nearly two years, what we find at Lord's today are two stunning new stands which have enhanced the Nursery End of the Ground, offering supporters striking views of the pitch along with everything they need for their cricketing experience. With improved access for all fans, the modernised stands now boast two premium restaurants and 12 refreshment units, amenities the old stands lacked.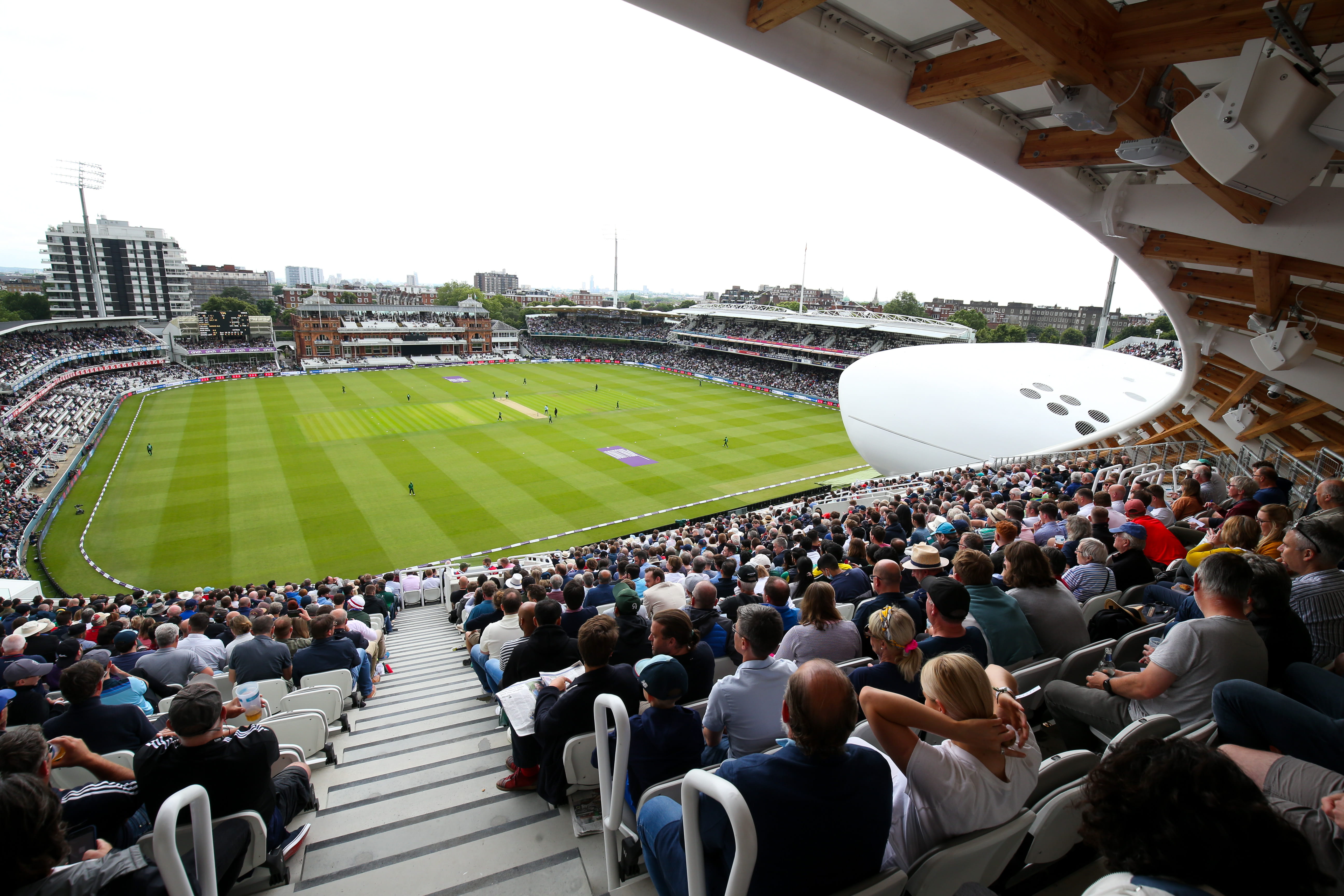 Like a vision through time, the future blends with the past here. The new 11,600 Compton and Edrich stands capacity will enjoy unencumbered views of the famous old Grade II*-listed Pavilion that sits directly opposite, a totem of Lord's Cricket Ground since 1890.
Even with all its history, the new-look ground is indicative of a bright future. Completion coincides with a changing of the guard, as outgoing MCC President Kumar Sangakkara passes the baton to the first female President in the Club's history, former England captain, Clare Connor.
These are defining moments for the Club and the sport, but they're also big moments for the communities touched by MCC. A vibrant home is symbolic – after all, this is where the laws of the game were shaped, and longstanding traditions forged – but it also represents what cricket is all about, and the great work the Club does in its communities to bring people together, and champion education, employment and opportunity. The significance of that cannot be quantified.
Just as Father Time oversees the pulling up of stumps from his position above the pitch which signals the close of play, time has now been called on this most iconic of ISG projects – and with it a new chapter in the legendary saga of Lord's Cricket Ground has been ushered in.
After a year without crowds, Lord's welcomed fans back on Wednesday 6 June 2021 for England Men's First Test against New Zealand.
*All photos courtesy of Marylebone Cricket Club (MCC)