Customer

Cheshire Fire and Rescue Service

Procurement Route

NWCH - Two Stage Design and Build

Completion Date

November 2020

Quantity Surveyor

Gleeds

Value

£11.72m

Form Of Contract

JCT D&B (2016)

Structural Engineer

Bradshaw Gass & Hope LLP

Program Duration

120 weeks

Architect

Bradshaw Gass & Hope LLP

ME Engineer

T Clarke
Introduction
The Winsford Fire and Rescue Training Centre has seen ISG deliver new modern state-of-the-art fire training facilities, which will ensure Cheshire's firefighters have the skills and knowledge to keep residents safe for years to come. The facilities will immerse firefighters in real-life operational situations making them better equipped to keep the communities of Cheshire and surrounding areas safe.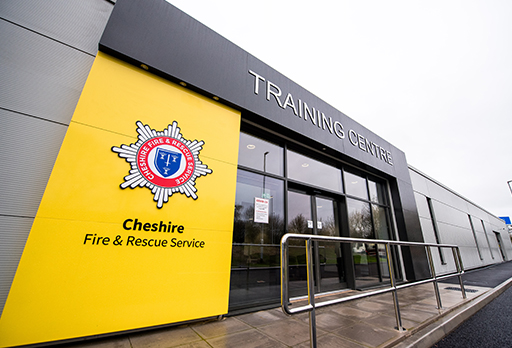 Project
Cheshire Fire and Rescue Service (CFRS) required a significant redevelopment of the existing outdated facilities to meet current demands. The scope of works included the demolition, extension, and refurbishment of existing buildings containing state-of-the-art incident command training facilities, with the remodelled ground facilities divided into four key zones (transport, urban, industrial and rural) all of which interact with each other to create realistic and emergency incidents within a safe training environment. The facilities included a petrochemical rig, terraced houses and a stretch of motorway.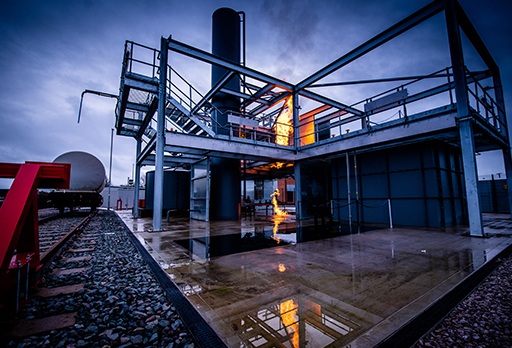 Making it happen
Throughout the build, the fire service continued to access the site for critical functions meaning works had to pose minimal disruption to ongoing services.
"The complexity of the project was increased by our continued occupancy of the site, but ISG managed this well through a phased handover plan and good communications. I was pleased to see the strong level of engagement with the local community; the project achieved notable social value successes including apprenticeships, work experience and community events."
Mark Cashin, Chief Fire Officer, CFRS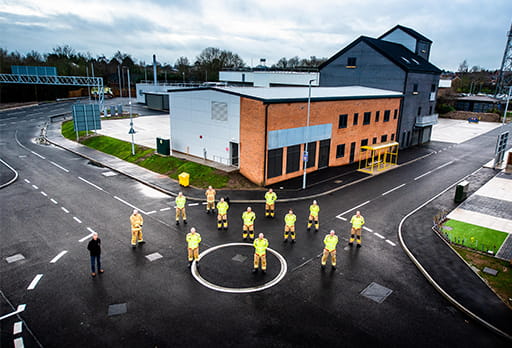 Making a difference
As well as delivering a complex project, the team showcased what the industry has to offer in terms of care for the local community, our people and the buildings we create.

The team was involved in 11 community events and attended over 140 throughout the project, including supporting local schools and colleges by delivering work experience, career presentations, CV support, attendance at an enterprise day and a design project session. We were also able to create five jobs for local residents and 69% of our supply chain spend (including subcontractor local spend) was within the local economy.
"This is a real boost to the Service and reinforces our commitment to giving our firefighters future-proof training facilities which will give them realistic scenarios and situations to hone their life-saving skills. This really will benefit those living, working and visiting Cheshire who rely on our firefighters to keep them safe and be there when they need us the most."

Mark Cashin, Chief Fire Officer, CFRS