Customer

Wellcome

Procurement Route

Two stage

Completion Date

February 2018

Quantity Surveyor

Press and Starkey

Value

Circa £8m

Form Of Contract

JCT 2011 Design and build

Project Manager

3PM

Structural Engineer

Evolve

Program Duration

48 weeks

Architect

Fairhurst Design Group

ME Engineer

Arup (client) and Scotch & Partners (ISG)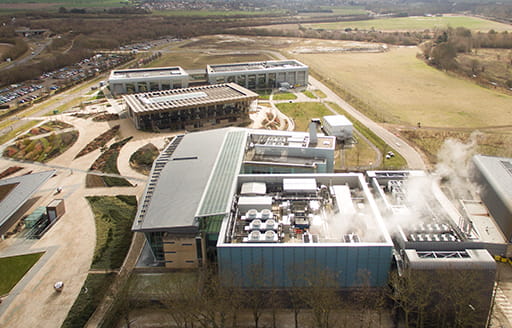 Introduction
Delivered by our Datacentre and Special Projects Division at the renowned Wellcome Genome Campus in Hinxton, Cambridgeshire. This £7.6m datacentre scheme provides additional computing power and enhanced network resilience for Wellcome's international scientific community.
Wellcome, a global charitable foundation that carries out cutting-edge research into human and animal health, appointed ISG following works previously carried out by the team at the Campus in July 2013.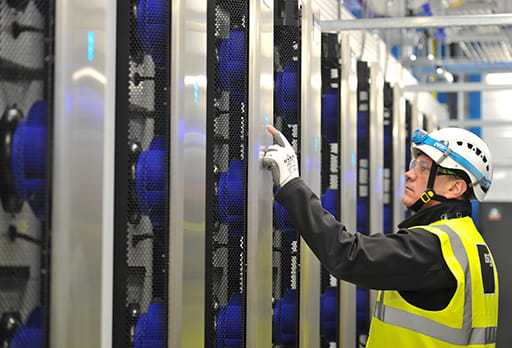 What we did
We delivered the final quadrant of the existing on-site datacentre, constructing a new 1.2 MW mixing high density and low-density rack facility, with associated mechanical and electrical infrastructure. Hybrid air coolers were also installed on the roof to enhance the sustainable footprint of the datacentre.
As the Wellcome Genome Campus's demand for increasing computing power rises, this additional capacity is vital to assist research and development (R&D) operations.
The second element of the project provides greater power supply resilience to the Campus's core infrastructure.
ISG installed a series of diesel rotary uninterruptible power supply units (DRUPS) to provide secure and stable power to the datacentre, as well as new high voltage (HV) infrastructure across the campus.
"This is a challenging and highly complex scheme in a busy, live environment, where maintaining continuity for critical infrastructure throughout the project duration is a pre-requisite. Our international datacentre delivery credentials proved key to our appointment and we're looking forward to playing a small role in the ongoing success of the campus and its important global research projects." 

Danny Blakeston, Managing Director of ISG Engineering Services