Customer

Hammerson

Completion Date

01/10/2012

Value

£1-5m

Program Duration

21 weeks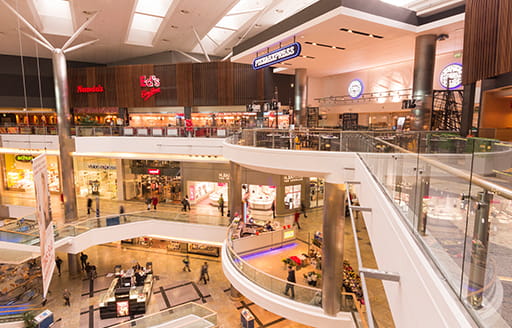 Overview
ISG was chosen by Hammerson to develop the food court at WestQuay. An ability to understand the customer's needs when operating in a live shopping centre ensured success during a long and detailed tendering process. Efforts to mitigate the impact of the works on the blue chip centre were pivotal in the awarding of the work.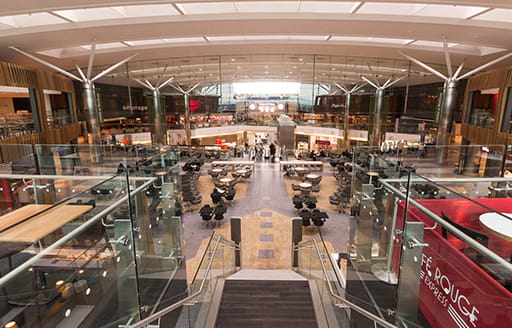 The Project
The scheme involved four sales floor extensions in the very core of the centre. This resulted in working heights ranging from 12 to 35m, requiring stringent health & safety measures. The detailed design brief included high specification Italian marble and bespoke lighting for each individual area, along with many more special features. A toilet refurbishment in the final eight weeks of the project showed ISG's ability to handle late customer requests.
A particularly impressive feature of the project was that 90% of the works was carried out at night to avoid disrupting the retail environment. Amongst the most delicate tasks undertaken where the lifting of the bridge section to join two restaurants together from road level up 38m to site level, and then entering the centre via an opening formed in a 14m high planar-glazed wall.