Customer

Watches of Switzerland

Completion Date

30 September 2015

Quantity Surveyor

Matt Grave

Value

£2.5m

Project Manager

Ian Larby

Area

15,000 sq ft

Program Duration

21 weeks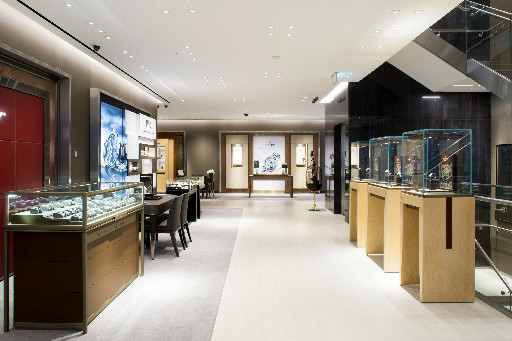 Overview
Completing a £2.5m fit out at the Watches of Switzerland store on Oxford Street is far from an easy feat. With a prime central location located amongst hundreds of local stores and keen shoppers, we had to work very closely with the local council to make sure business and shoppers alike weren't impacted. Fortunately, ISG's long standing relationship with the council meant we could quickly begin the fit out of this exclusive store and meet the project's restrictive 21-week timeframe.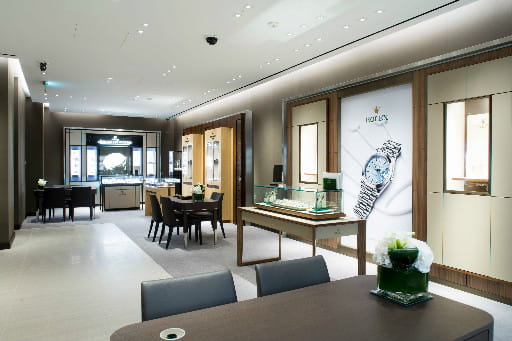 The project
This was our first project for the Watches of Switzerland in the UK, and it was one ISG was very excited to deliver. To truly elevate the three floors of building space and create a luxury shopping experience for customers, we installed two in-store boutiques for Rolex and Patek Philippe, a VIP room, shop-in-shop outlets for brands including Cartier and Vacheron Constantin, and back-of-house workshops. ISG also had to carry out major structural works, including the installation of a new central staircase and state-of-the-art lift.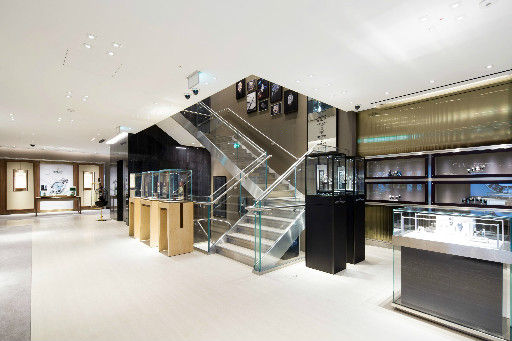 One of the exciting parts about this project was the luxury specification it was delivered to. From the intricate display cases to the bespoke joinery, each detail of this store was carefully designed and delivered to appeal to the Watches of Switzerland's customer.
The interiors were designed to emit a different ambience across the store. From wooden veneer furniture and lavish carpets in private service spaces, to an elegant and minimalistic design in communal areas, the store welcomed all shoppers and invited them to explore the three floors.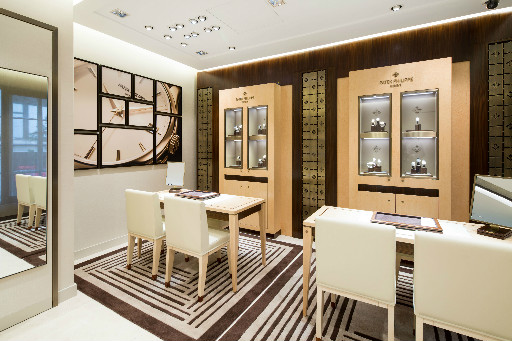 The project's location and its live environment were both all obvious challenges when ISG took on this project. To overcome these issues and deliver an outstanding store on a tight timeline, we worked diligently with the local council to ensure all logistics ran smoothly. We also extended our working hours so that we could deliver the project on time.
Another key concern for our client was security due to the value of the end-product in store. To alleviate any security issues, we worked with a number of client-preferred suppliers and contractors, incorporating everyone into the site team's regime to ensure we were all aligned and working efficiently.