Customer

Trump Turnberry Resort

Procurement Route

Single stage

Completion Date

August 2016

Quantity Surveyor

Hardies Property & Construction Consultants

Value

£11.5m

Form Of Contract

SBC With Quants (Scotland) 2011 Edition

Project Manager

Hardies Property & Construction Consultants

Structural Engineer

Robertson Eadie

Area

Ballroom - 14,865 sq ft

Program Duration

47 weeks

Architect

3D Reid

ME Engineer

Arthur Mckay Building Services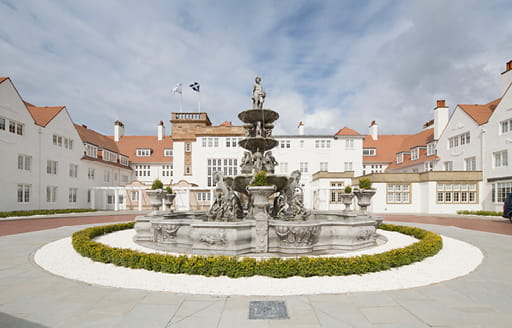 Introduction
We completed two projects at the Trump Turnberry Hotel, located on the beautiful Ayrshire coast in Scotland. One to upgrade the hotel's guest accommodation and another to construct a new grand ballroom.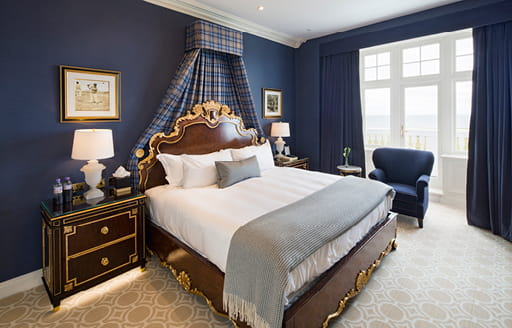 The project
Due to the remote coastal location of the site, sourcing sufficient labour for the project was challenging, especially as the fast-track programme required regular out of hours work to meet the deadline.
During the project we accommodated a number of design changes from the customer, resulting in a project value increase of over 20%.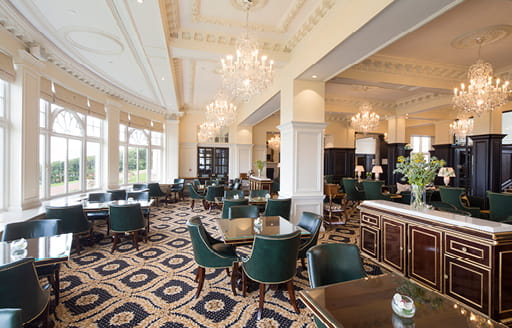 As well as building the new ballroom and refurbishing bedrooms, we also delivered external enhancements as part of the project. This included replacing all windows with new high-performance glazed units, repairing the roof and dormers, and renewing all of the elevations of the 109-year-old building.
To alleviate travel issues, we sourced accommodation for ISG site staff and used local Ayrshire sub-contractors. To keep on schedule when changes were made, we split some work packages, such as decoration and joinery finishes, to ease the pressure on our sub-contractors.
We worked with Historic Scotland to manufacture any timber or plaster mouldings that could not be repaired in situ. Our joinery and plaster sub-contractors took regular samples from the site to create an exact match of specialist mouldings.