Customer

Gordon Ramsay Holdings

Procurement Route

JCT Intermediate with Amendments

Completion Date

01/11/2010

Quantity Surveyor

MGM Worksafe

Value

£500,000-£1m

Form Of Contract

JCT 05

Project Manager

WCA Chartered Surveyors

Area

7,000 sq ft

Program Duration

12 weeks

Architect

Russell Sage Studios
Overview
Celebrity chef and Michelin Star winner Gordon Ramsay reappointed ISG for the fit out of the Savoy Grill. Located on The Strand, the grill was designed to seat approximately 130 diners in modern comfort without losing any of the charm for which the Savoy Grill has long been famous.
This meant that although the team performed a fairly major overhaul to the existing space, the end result was similar to the environment it was replacing. For example, many of the restaurant's famous historical features were retained due to their links with former patrons such as the chairs used by Winston Churchill and Marilyn Monroe.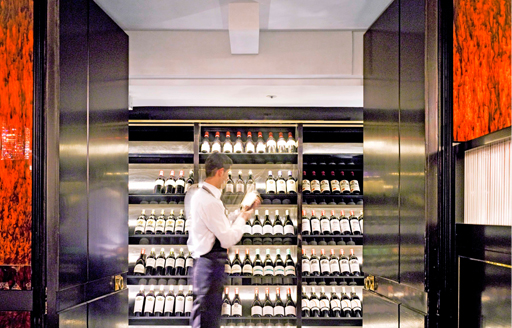 The Project
In addition to the main dining areas, the project also entailed the fit out of a large commercial kitchen, chef's table area, and wine store and office facilities. The main feature on the first floor is an exclusive private dining room. The wall finishes to the main grill were created in gold leaf backed Perspex.

New bronze and stainless steel plating were applied to the banquette tops and the freestanding joinery feature fine metal detailing. The private dining room includes fine Gainsborough silk wall panelling and detailed wall lighting features throughout the restaurant, including four large chandeliers.