Customer

Tesco

Completion Date

April 2016

Quantity Surveyor

Gleave

Value

Confidential

Structural Engineer

Pinnacle

Area

63,000 sq ft

Program Duration

26 weeks

Architect

Inspire

ME Engineer

Grontmij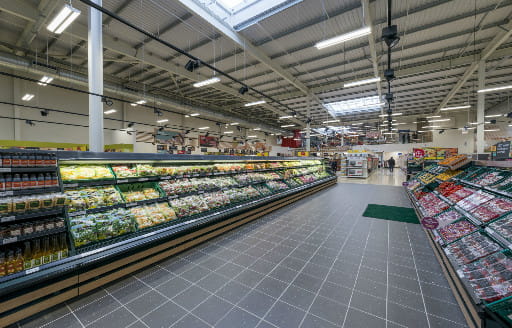 Introduction
We delivered a 63,000 sq ft Tesco store with a restaurant, eight-pump petrol filling station, and 600-capacity car park. Tesco was so pleased with the result, they filmed a series of television adverts at the store. The new store was a replacement of the only Tesco in Bicester, so the client was keen to re-open to the public as quickly as possible. We were given a 26-week time frame to construct the superstore.

Tesco requested the best value engineering and design for their superstore. We introduced them to Building Information Modelling (BIM) technology for the first time, which allowed us to be fully transparent about costs and efficiencies during the works.

To deliver the project on time, we set ourselves a fast-track programme – building the external structure in winter, fitting out in early spring, and achieving absolute completion by April.