Customer

Standard Chartered

Project Manager

Jones Lang LaSalle

Area

225,000 sq ft

Architect

Woodhead

ME Engineer

Lincolne Scott Ng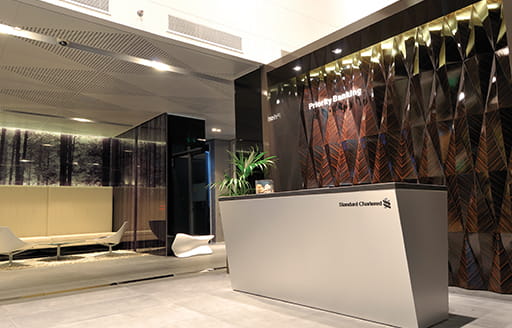 Overview
ISG was responsible for the construction of this new facility for Standard Chartered Bank in Singapore, housing approximately 2,500 staff. This was the first phase of a major consolidation exercise for the bank, which relocated staff into two new buildings. The project also marked the first use of the bank's new global accommodation guidelines.
The Project
The areas constructed included office areas, data center, Mechanical & Engineering rooms, a cafeteria with attached kitchen, meeting rooms and break-out areas, and training rooms.
The scope of works included M&E, data cabling, system furniture, builders works and carpets.