Customer

Schoen Clinic

Procurement Route

Two stage

Completion Date

March 2018

Value

£20m

Form Of Contract

JCT Design & Build Contract 2011

Project Manager

Schön Klinik

Area

79,000 sq ft

Program Duration

73 weeks

Architect

Building Design Partnership

ME Engineer

Building Design Partnership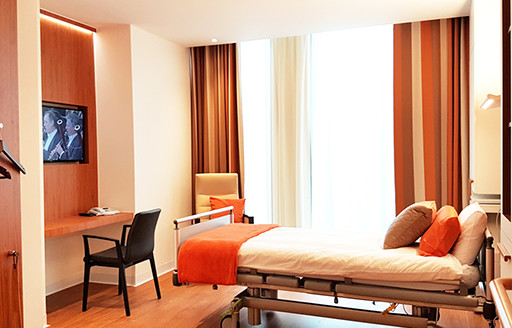 Introduction
Delivered by our Science and Health Division, we used our industry-leading expertise in healthcare, as well as offices, retail and hotels, to deliver a five-star private medical facility, Schoen Clinic, on London's famous Harley Street.
With limited scope for new-build facilities in prime London locations, the growing trend is the conversion of existing properties into advanced healthcare facilities. Bringing innovative and alternative ideas from Germany, the new clinic is different from traditional healthcare facilities in the UK after being designed to replicate the high standards of customer service experienced in most five-star hotels.
The clinic specialises in orthopaedics, neurology, and mental health, providing the best-individualised specialist care for every patient seen.
What we did
The 79,000 sq ft project, completed at the end of June 2018, involved the fit-out of an existing commercial office building, which was stripped back to its shell and core, to create the modified private patient's medical facility. The seven-storey building's office space is located on Wigmore Street in the heart of West London.
39 customised en-suite inpatient rooms were created along the top three floors forming the look and feel of hotel rooms – giving the clinic a professional yet approachable and comfortable feel. The new modern reception, consultation rooms and office space filled up the first floor. A larger new bed lift was installed in the building by cutting through the old lift shaft in the base build.
Three state-of-the-art operating theatres and full radiology suite, equipped with the latest imaging facilities, occupy the basement level.
Making a difference
The bedrooms have been designed to the highest quality and offer excellent views of the sustainable green roofs and London Marylebone skyline, enhancing wellness and quicker recovery times. In addition to green roofs, clear and filtered air is circulated through the clinic efficiently via an eco-friendly air conditioning system. There is a delicate balance between providing the ideal recovery conditions inpatient rooms and an optimal work environment for staff to deliver the best possible care.
Delivering these highly-engineered spaces into existing infrastructure is an immensely complex and challenging proposition and an area where ISG has unrivalled expertise. We were delighted to be involved in a project of this kind, a first for the UK – staying true to ISG's core values of being at the forefront of delivering highly innovative environments for our clients

David Broderick, operations manager of ISG's engineering services business