Customer

Cleveland Police Authority

Procurement Route

Single stage

Completion Date

12/07/2009

Quantity Surveyor

EC Harris

Value

£3.7m

Form Of Contract

JCT 2005 Private without Quantities & Amendments

Project Manager

EC Harris

Structural Engineer

McBains Cooper

Area

26,000 sq ft

Program Duration

41 weeks

Architect

McBains Cooper

ME Engineer

CAD 21 Limited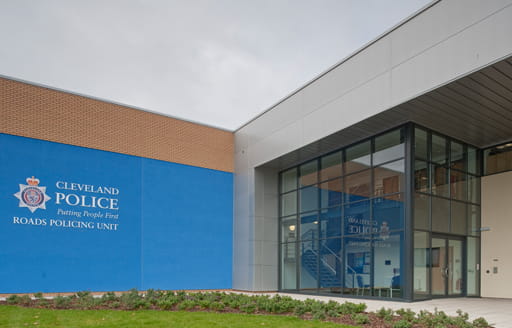 Introduction
Road policing is a core function of the modern police service, employing extensive specialist information technology systems. The Roads Policing Unit (RPU) provides support for the force in terms of traffic patrols, armed response, crash investigation and motorcycles.
The build of a new RPU for the Cleveland Police Authority was required to offer a range of new facilities to meet the strategic requirements of the force for the next 25 years. The position of the chosen site gives the police a massive advantage operationally with easy access to the A19 and other major routes throughout Cleveland.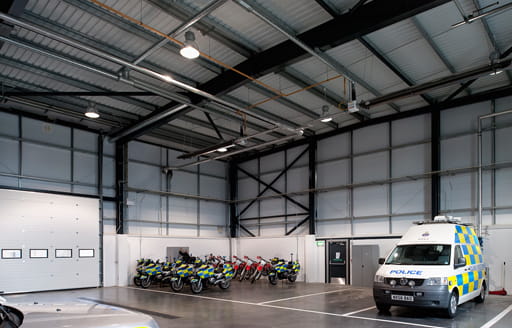 The Project
Built on a Greenfield site, this new two-storey, specially designed steel frame building provided space to accommodate 135 staff and over 70 vehicles in bespoke facilities with an extensive IT capability.
Facilities included new offices for fleet management and road policing administration plus a central garage and workshop with parking facilities for the RPU. Ancillary external canopies were also required and the garage areas were double height. The steel frame building had in-situ concrete upper floors on profiled sheet decking.
The building was externally clad and the roof was covered with aluminium standing seam and profiled sheeting. The development had security fencing all around and access and egress was controlled via remote access readers.
The added value
Regular meetings were held with the end user to ensure a thorough understanding of the how the building would operate, especially with regards to the interfaces for the new security and management system.
Whilst this was a traditional form of contract, ISG had the opportunity to contribute to the design via contractor-led design portions. This included the challenge of achieving air tightness which was solved on-site. The site team looked at the materials used and the junctions that would be vulnerable to air leakage.
There was a tight timescale for the project, as the premises had to be completely vacated on the handover date to enable the RPU to operate immediately.
ISG has worked extensively in the 'Bluelight Sector' and this knowledge was used to anticipate and solve any arising issues, resulting in a successful completion.