Customer

The National Trust

Completion Date

February 2012

Value

£6m

Program Duration

104 weeks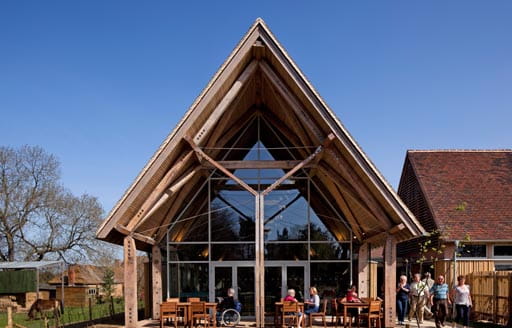 Introduction
ISG comprehensively and sensitively restored the grade II* listed Inn, which was on the English Heritage Buildings at Risk Register, using traditional materials and techniques. The building had been uninhabited for over ten years and was in an extremely poor state of repair.
The completed New Inn Farm offers a greatly enriched experience for visitors with the re-creation of the historic entry into the world-famous gardens and a vibrant new visitor centre.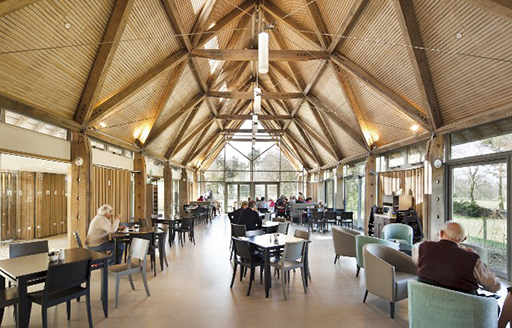 The Project
A number of buildings were sensitively restored including the listed Inn and adjacent outbuildings including stables, coach house, kitchen and brew house which were incorporated into a new visitor centre. A single-storey timber frame structure was built to house a restaurant, industrial kitchen, shop and exhibition space. This boasts a Diagrid roof which, along with the structure, is made from Larch timber sourced from the National Trust's nearby Ashridge Estate.
The restored buildings retain many of the existing features and the new buildings replicate the original detail and construction methods thereby breathing new life into what was a partly dilapidated structure. Extensive landscaping was undertaken including visitor car parking and utilities were provided to serve the new centre.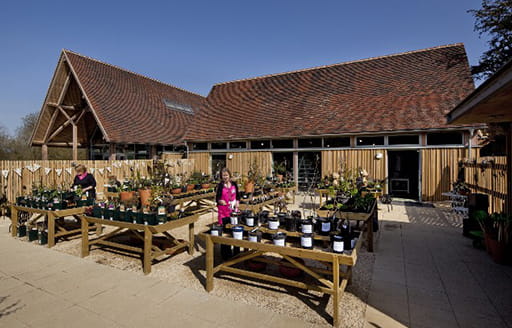 Community liaison
We held a Heritage skills day on site in conjunction with the Heritage Skills Network – a voluntary group which promotes traditional building craft skills. This was well attended by local conservation officers, listed building consultants and lecturers running conservation courses. Attendees were able to speak directly to the tradesmen (such as brickwork restorers, oak frame installers, the on-site joinery restorer and the roofers) and gain first-hand knowledge about traditional materials and techniques. In conjunction with The National Trust we welcomed over 1000 visitors on 'Hard Hat' tours; not just National Trust staff, but also English Heritage, broadcast media and members of the public/the general public.