Customer

Gieves & Hawkes

Completion Date

November 2014

Quantity Surveyor

Strong Designs

Project Manager

ISG

Area

5,802 sq ft

Program Duration

43 weeks

Architect

Strong Designs

ME Engineer

Pulse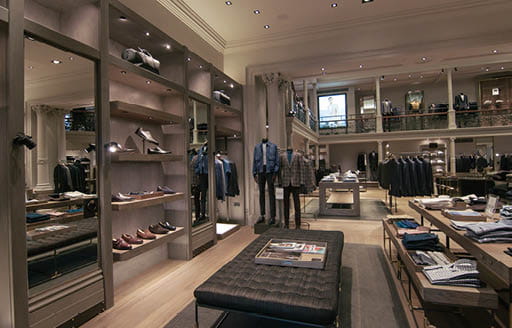 Introduction
Leader in gentlemen's bespoke, English tailored garments for the last 200 years, Gieves & Hawkes asked ISG to fit out their global flagship store. Our task was to refurbish the 18th Century townhouse at No 1. Savile Row, creating a concept that could be rolled out to the client's 138 stores worldwide.
The store was named 2015 Winner of the 'Best in Retail' and 'British Heritage' categories at the NAS (National Association of Shopfitters and Interior Contractors) Design Partnership Awards.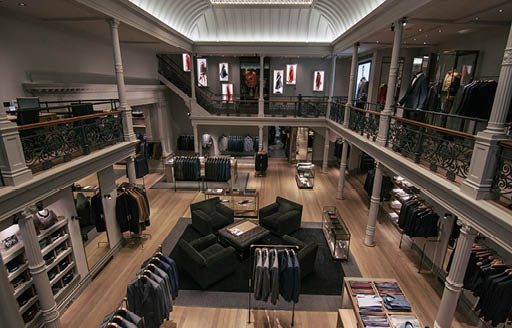 The project
Keeping this prestigious 'By Royal Appointment' store open for trading during the works was the biggest challenge faced by the team.
The complexity of works required to modernise the store, upholding the 240 years of tradition that helped establish Savile Row as the global epicentre of bespoke tailoring, was also a main consideration throughout the project.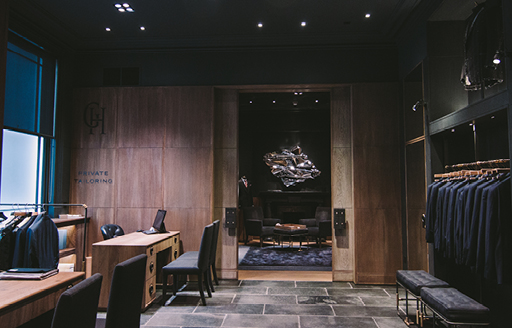 Trading and retaining the air of business as usual throughout the refurbishment was important to our client. To enable this to possible, we broke the project down into four phases.
With limited space for storage in-store, deliveries were made early morning or late evening. Phase one saw works undertaken to the store's wholesale appointment rooms, private dining and archive rooms for military and royal appointments. Phase two, the strip out, reconfiguration and fit out of the bespoke tailoring area, including the installation of a bar. The most challenging phase, phase three, saw the store split into two sections with a tunnel constructed to guide customers from the completed new entrance through to the bespoke tailoring room at the rear. The tunnel was double the height of the room and supported by scaffolding.
"I have known ISG and ISG's business for over 15 years so they weren't new to me. For me, it was a no brainer to use them."

<span style="color: rgb(51, 51, 51); font-family: "Helvetica Neue eText Pr1358786", Arial, sans-serif; font-size: 13.6px;">Ray Clacher, Managing Director Gieves & Hawkes</span><br>
"Team work was crucial, I come with a whole band of crafts people and makers, with whom I've worked for years and years. ISG embraced this completely and that was lovely to watch."

<span style="color: rgb(51, 51, 51); font-family: "Helvetica Neue eText Pr1358786", Arial, sans-serif; font-size: 13.6px;">Teresa Hastings, Interior Designer</span>