Customer

BAE Systems Properties Limited

Procurement Route

Framework – Design & Build

Completion Date

December 2012

Quantity Surveyor

BAE Systems Facilities Management

Value

£179,000

Form Of Contract

NEC 3 and construction short contract June 2005 with amendments September 2011

Project Manager

BAE Systems Facilities Management

Area

29,063 sq ft

Program Duration

5 weeks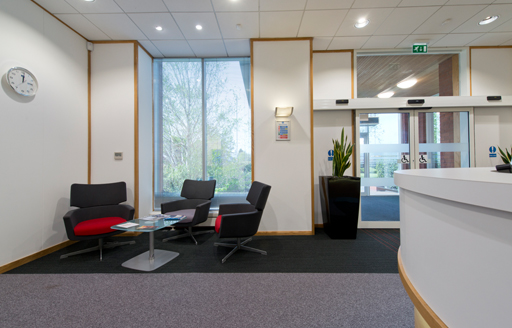 Introduction
We refurbished BAE System's Channel Way executive offices in Preston, Lancashire.
This was a fast-track programme with an extremely short lead-time. In order to meet the tight deadline we prepared to start works immediately on issue of the contract award.
We were working in tenanted offices so maintained close relationships with the building management team to avoid disrupting day to day operations. This was particularly important when making alterations to the fire alarm system.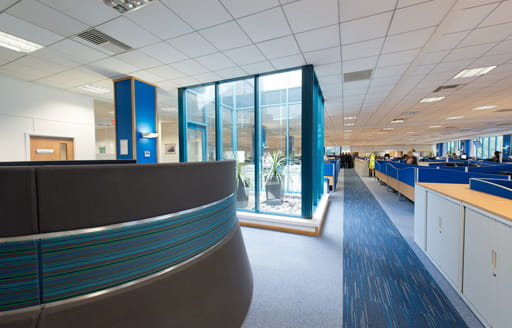 The project
ISG had an existing relationship with BAE Systems after completing earlier projects at the Warton, Samlesbury and Brough sites. This was our first project at their Preston site and part of an on-going framework with BAE Systems.
We carried out works to the main office area, which included lighting updates, carpet cleaning, new floor tiles to define walkways, changes to the floor boxes and the addition of vision panels to existing partitions.
The project required the full refurbishment of the office kitchen and toilets, which included mechanical and engineering works. A new kitchenette was also installed in the main office.
Two new secure offices were created within the existing office, with new partitions, ceilings, carpet tiles, air conditioning units and enhanced security access settings. The main reception area was reorganised and refurbished and we removed a wall to create space for a café franchise. Where possible, we reused existing partitioning materials, doors and ironmongery.