Customer

Temple Learning Academy

Procurement Route

Framework

Completion Date

25 August 2017

Value

£10 million

Form Of Contract

Design and Built

Project Manager

Mace

Structural Engineer

Scott Hughes Design

Area

73076 sq ft

Program Duration

75 weeks

Architect

Watson Batty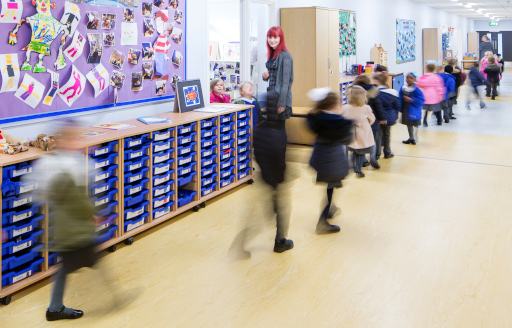 Introduction
ISG went above and beyond on a daily basis to make sure everything went smoothly, according to co-principal of Temple Learning Academy, Matthew Browne.
Matthew made the comments following ISG's £10 million transformation of an abandoned leisure centre into a new free school in Leeds.
The all-through school for 1,020 students aged 4-16 years was completed in 2017.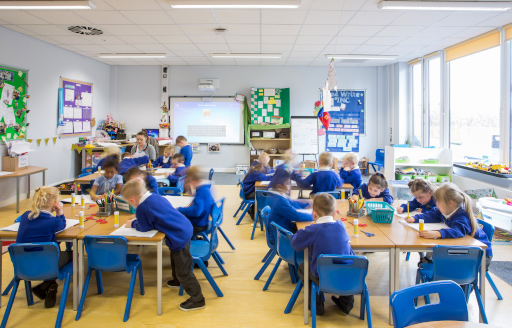 The project
The school opened with an intake of 60 reception students at the start of the academic year in 2015 in temporary accommodation on site.
The scheme aimed to re-use as much of the existing infrastructure from the former leisure centre as possible, with ISG demolishing the swimming pool but retaining the steel frame building, and re-using the existing sports hall facility.
A new three-storey steel frame extension with ribbon glazing and metal cladding elevations was constructed to the side of the existing building.
The project also included the construction of a new multi-use games area (MUGA) pitch and significant hard and soft landscaping with new paths and play areas, a car park for 90 cars and designated drop-off areas.
Added value
There were lots of challenges on the journey, including a delay in the build process.
We moved quickly to support the school by refurbishing an extra part of the temporary accommodation so that the pupils could stay on site, rather than be moved to another part of the city.
The schedule stayed the same despite the delay and the school moved into the final build on time.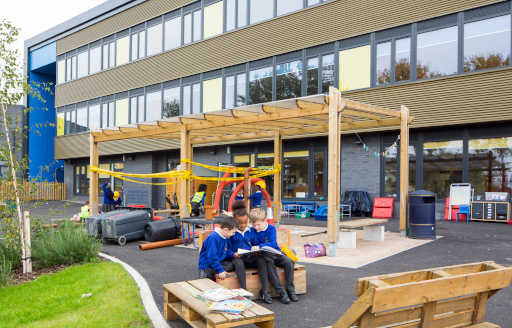 Sustainability
The project team planned the implementation of various initiatives to reduce the amount of waste on site. The initiatives included designing the rooms to align with standard brick and plasterboard sizes to reduce the number of cuts and wasted off-cuts (normally amounting to 8% of material).
The project saw the site team deliver 11 work experience placements, and four apprenticeship starts, with another 13 apprentices working on the site.
"I know ISG is this huge company, but to us it became a very personable company and we think of them as family."

Matthew Browne, co-principal, Temple Learning Academy
Transformation - four years on
We revisited Temple Learning Academy four years on from completion to see the school thriving, having reached full capacity, a landmark moment for all involved. We speak to those involved to get their views looking back on the project.