Customer

RC Hotels

Completion Date

May 2014

Quantity Surveyor

Faithful+Gould

Value

Confidential

Project Manager

Faithful+Gould

Area

365 keys and 21 corridors

Program Duration

46 weeks

Architect

Hirsch Bedner Associates

ME Engineer

DSCO Group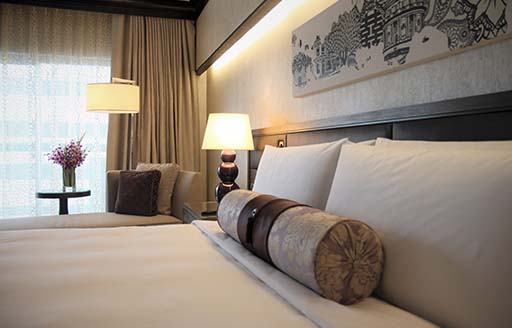 Introduction
ISG successfully delivered a significant room upgrade programme at the Fairmont's North Tower comprising of 365 rooms within 12 months.
With five different room types spanning over 20 floors with 19 bays per floor, this project was delivered in multiple phases with a view to significantly improving the guest room experience within the Fairmont Hotel. As a precursor to the main fit out proper, ISG had overseen and delivered a room mock-up that has seen the design and room experience principles tested prior to its roll out across the full North Tower complex.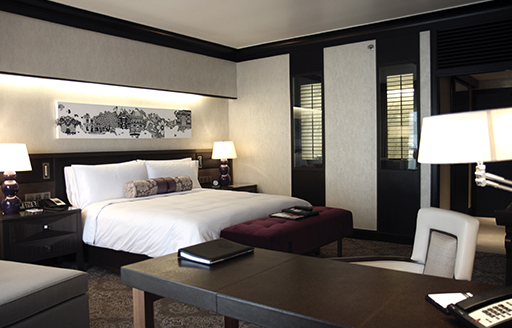 The project
The existing system did not allow individual floors or rooms to be shut down to undertake maintenance works as the building was only split into two zones at the outset of the project. ISG's role was to install valves on the main risers at floors to allow future maintenance to be undertaken without impacting on the operations of the hotel in relation to floors that have continued to be in revenue generating operation.
Design resolution and specific site detailing has been a core function of ISG's role on site noting that whilst there are five room types, the existing room dimensions have varied from floor to floor. This has been proactively managed through initial room by room surveys and feeding back to the design and shop drawing production teams the as-existing site dimensions.
Managed by an ISG team comprising 12 full-time site personnel, the project saw works taking place on five floors at any given point in time managed through 10-week cycles inclusive of hotel direct works packages and the return to the hotel housekeeping department for rollout.