Customer

Citrix Systems

Quantity Surveyor

ISG Spain

Project Manager

Interior Design Project Management

Area

468 m²

Architect

Touza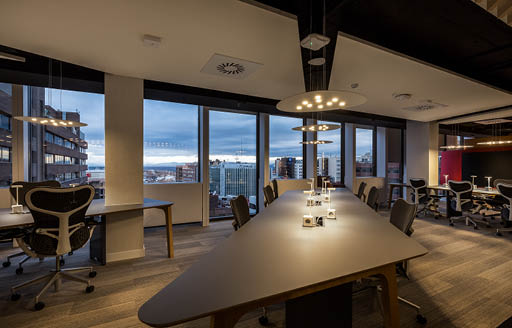 Introduction
Working with its subsidiary, Diadec, ISG in Spain has completed the fit out of new offices in Madrid for client, Citrix Systems.

The scheme was delivered to create a more representative and collaborative office environment for the integrated technology services provider's Spanish team at their new home on the 15th floor of the emblematic Cuzco Building on the Paseo de la Castellana, in Madrid.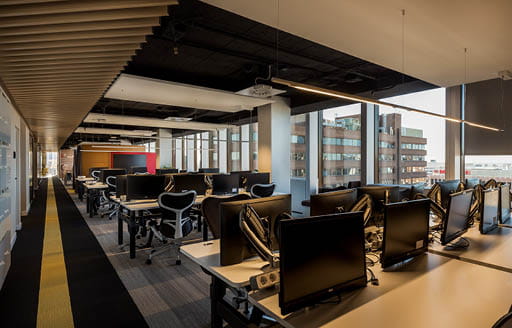 The project
Located in rented space where modifications to the building structure are not permitted, an innovative approach ensured the functionality and subsequent maintenance of the offices, and the complete design of the facilities, remained unaffected during ongoing works.

Diadec enlisted sister company Emerald; a specialist in data centre design, construction and maintenance, to enhance the data network and complete the fit out of the datacentre.

With Citrix having a pre-set project deadline of eight weeks, this initially presented a challenge for the Diadec team, but meticulous work schedule planning ensured the deadline was met.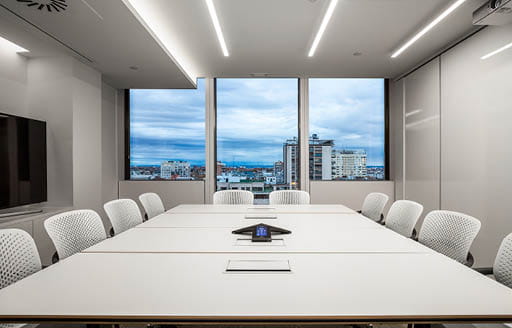 The delivery of the new office design saw Diadec replace the previous false ceiling, install partitions and execute civil works, such as custom furniture, and electrical and climate installations. Wooden slats were also used in the ceilings of the offices, while acoustic insulation was achieved through the installation of double-insulated screens.

A client requirement involved using a wide range of colours and materials, both in the coverings and carpets. The corridor of the circulation area was painted black with a yellow stripe, while beiges and similar shades were used across the scheme, along with green and yellows in meeting areas and on the furniture.

A new air conditioning and ventilation system was installed to retain a consistent temperature. Works were also completed on the electrical, plumbing and sanitation systems, infrastructure for voice and data collection, and the structured cabling.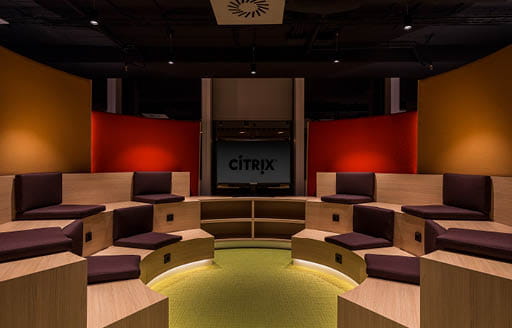 The furniture throughout the office was designed by the TOUZA architecture studio. The new interior's eclectic feel has created a flexible and open workspace, with a series of different areas designed to break norms and serve as a space for reflection, rest and collaboration. The furniture was one of the most complex works due to its originality.

The Project Manager was based in Germany for the duration of the fit out, which presented an additional challenge to the project. To facilitate collaboration and maintain communication with the client, Diadec compiled weekly reports sharing the progress of the completed works and conducted online meetings to solve unforeseen events or discuss new requirements.