Customer

Bericote Properties

Completion Date

23/07/21

Form Of Contract

Design & Build

Project Manager

Darryl Stace

Area

GIFA 215,277m2

Program Duration

58 weeks

Architect

Ashton Smith Associates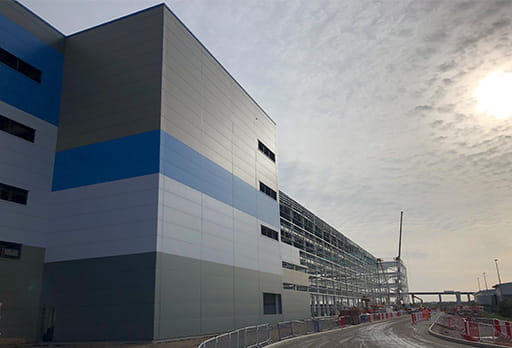 Raising the bar on energy efficiency and Net Zero Carbon
Bericote Properties set out their bold ambitions to create an energy efficient distribution centre with a record-breaking 3.5 megawatt (MW) solar power array, making it the client's largest rooftop PV array in Europe. This will also be their first building to omit natural gas, thanks to its electric model.
Thermal modelling was utilised to optimise in use energy consumption and ensure reduced carbon consumption in operation.
The net zero carbon ready design
The design of the building aims to achieve a BREEAM Excellent accreditation for the fully fitted building. Demolition stage works have already recycled 98.98% of the former power station waste and the building will operate on a 100% renewable energy tariff – which will be backed by the REGO scheme.
Maximising the solar generation on the roof, the 3.5MW of Photovoltaics will supply c.30% of forecast building demand. With further on-site renewable energy opportunities under review.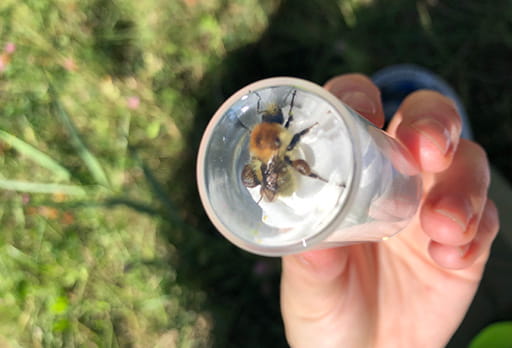 Biodiversity at the root of the project
The project will include a green roof, new apiary and wildflower habitat to enhance the home for pollinators – including the locally found rare Shrill Carder Bee. Bat and bird boxes, a bee bank and insect hotels will also be present on site, with planting to maximise species diversity and protect rare plants.
Supporting local animal rescue centre, Spirits Rest, the project has undertaken site clearance and scrub removal to prepare for educational activities on site.
Landscaping works will include planting c.150 white elm trees, to help re-establish elm trees in Britain, after significant losses from Dutch Elm Disease.
Partnering with Community Woods Recycling, waste will go to support Roots Timber Reuse, who will also be making benches for the community's 'Pocket Park', utilising timber lengths that delivered structural steel to site.
Investing in a sustainable community
We partnered with local college, The Leigh UTC, to promote careers in construction and support the college's curriculum. We also held a virtual work placement in November, with future events planned with the college.
Taking part in local engagement activities, Bericote and Tritax Symmetry sponsored Dartford Football Club and helped to launch a community poetry competition.
Promoting sustainable transport, electric vehicle charging has been provided, with 40 charging points on site.
We have also supported a project-wide initiative, led by Bericote Properties, with the local YMCA team on their 'Happiness Hampers' initiative, supporting local food banks. Donations across the project raised £5,500, with a further £2,500 donated in food supplies and £1,500 donated for YMCA's 'Hug in a mug' initiative.
Maximising social value from the ground up
With a shared ambition to invest in local projects between Bericote Properties, Tritax Symmetry, the developer's funders and ISG - delivering social value was at the top of the agenda.
Through early engagement with our supply chain, we worked with organisations that would support the needs of the community and enhance social value in the local area - which has led to the project successfully delivering £13m of social value to date.