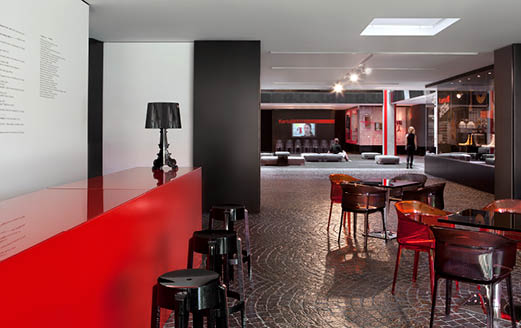 Introduction
In early 2015 we refurbished and restyled the Kartell Museum in celebration of its fifteenth anniversary. Located on the outskirts of Milan, next to Kartell's main factory, the museum houses and presents the company's history as one of the global symbols of Italian design.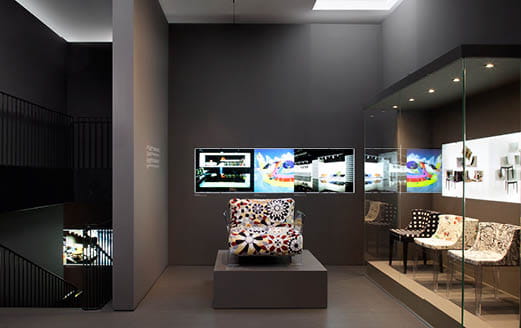 The project
The project entailed the restyling of the entire space, covering an approximate area of 2,000 sq m across three floors with the intent of expanding the museum's internal routes in order to include the complete range of design & furniture latest collections.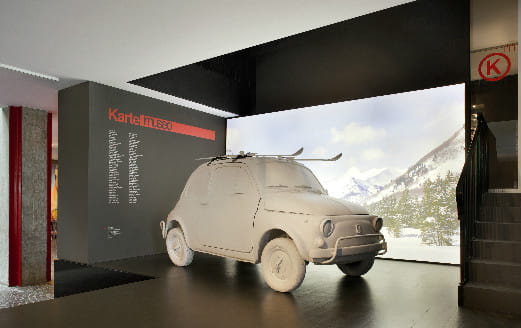 Innovative design
The project had a tight timeframe but we overcame this by extending working hours to nights and weekends being able to deliver the project within the expected time programme. Our innovative approach to design solutions was a decisive factor in achieving Absolute Completion on the project, which we completed on time and within budget in March 2015.
Customer

Kartell

Completion Date

March 2015

Value

€280,000

Project Manager

Chiara Rizzarda / Sarah Trianni

Area

2,000 sq m

Program Duration

10 weeks

Architect

APFL Studio Laviani