Customer

Jardine Lloyd Thompson (JLT)

Completion Date

2013

Quantity Surveyor

Capita Symonds

Form Of Contract

JCT 05 Standard building without quantities

Project Manager

Capita Symonds

Area

297,000 sq ft

Program Duration

34 weeks

Architect

M Moser

ME Engineer

Grontmij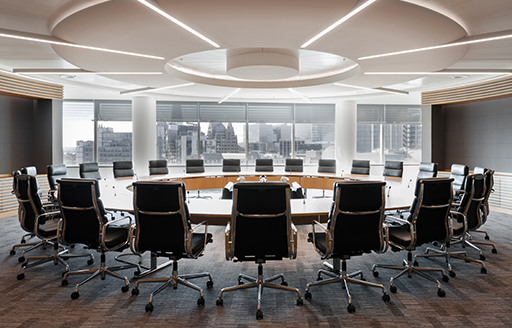 Introduction
We brought together over two thousand Jardine Lloyd Thompson employees working from four different locations, into one central bespoke office space.
With four offices merging into one, there were a lot of people to accommodate.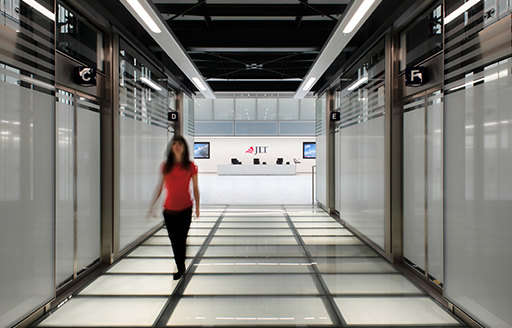 The project
The fit out spanned 10 floors, covering a total of 297,000 sq ft. It was completed over a 34 week period.
To accommodate the large number of employees comfortably, the floors are mainly open plan, with cellular offices and meeting rooms.
Extra fans were installed to allow enough fresh air for the equivalent of 70 extra people per floor. The updated air conditioning units also help to reduce energy consumption by recovering waste heat lost to the outside.
We added a 180 seat auditorium, catering facilities and large dining areas to give staff functional spaces to meet and relax during their working day.
Sustainability
The JLT office fit out project achieved a BREEAM "Excellent" environmental performance rating. This was an improvement from the 'Very Good' BREEAM rating that the base building was awarded before the fit out was completed.
"ISG is client focussed and professional. We are extremely happy with the end result. We are also immensely proud that the project has been shortlisted in the Fit Out of Workplace category at the British Council for Offices Awards which is testimony to the quality and effectiveness of our new headquarters."

<span style="color: rgb(51, 51, 51); font-family: "Helvetica Neue eText Pr1358786", Arial, sans-serif; font-size: 13.6px;">Jardine Lloyd Thompson</span>