Customer

Deloitte

Procurement Route

Negotiated

Completion Date

November 2013

Form Of Contract

JCT Design & build 2011 with sectional completion

Project Manager

Deloitte

Area

1,500 sq ft

Program Duration

Five weeks

Architect

Deloitte
Overview
Following the successful Cat B fit out at Abbots House in 2012, Deloitte engaged our team once again to carry out the quick and efficient fit out of a satellite equipment room (SER) and a Cyber Intelligence Centre within their existing office space.
Our team worked with Deloitte to agree the scope and design elements of the project, leaving five weeks for the fit out to be completed.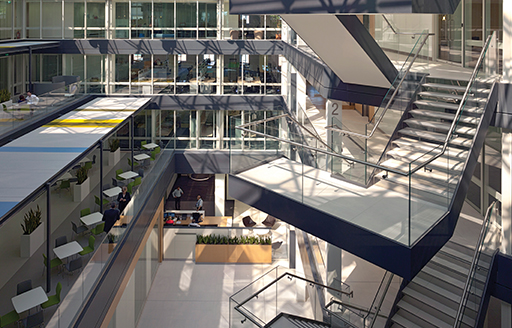 The Project
The ground floor layout was completely reconfigured to accommodate the new facility and included the construction of dry lining walls and glazed partitions. Alterations were also made to existing mechanical & electrical services which included the provision of SER cooling equipment and security, as well as working with IT contractors to ensure a smooth installation process.
By working with Deloitte's staff and the tenants in occupation we were able to mitigate the impact of works.
This involved:
Overseeing the relocation of staff and meeting room space to other parts of the building to secure the area
Avoiding disruption to business operations and making the relocation process as stress-free as possible by creating swing space for staff to move into out-of-hours
Understanding the security requirements in place for Deloitte's Cyber Intelligence team. Procuring items within the short time scale proved to be challenging. Alternative solutions were sought to ensure quick installation and the project's programme was adjusted accordingly
By finding a new solution to the air conditioning configuration we were also able to make cost savings