#TeamISG in Iberia teams up with local mental health charity
At ISG we want to continue giving something back to our communities, and in line with our value to 'always care' and our charity strategy, #TeamISG in Iberia is proud to announce its charity partnership with Alusamen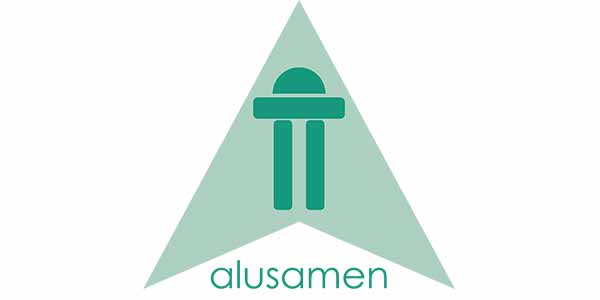 At ISG we want to continue giving something back to our communities, and in line with our value to 'always care' and our charity strategy, #TeamISG in Iberia is proud to announce its charity partnership with Alusamen.
We are passionate about tackling the mental health issues that affect so many, and are especially prevalent within our industry.
Many people say that the stigma relating to poor mental health is worse than the illness itself.
"While construction is starting to break the stigma around mental health, there is still work to be done to raise awareness and standards in the industry,"
says ISG's CEO, Paul Cossell.
In recent years there has been a drive for more open conversations about mental health, but the statistics still show that only one in four people believe they have a good understanding of mental health, with many still unable to identify symptoms. This needs to change.
We want to help drive this change and alleviate the burden on mental health sufferers, and that is why we have comitted to partner with mental health charities across the globe to help raise funds and vital awareness.
"Our industry's focus on minimising risk on site demonstrates what can be achieved when we all work together, share best practice and collaborate to raise standards,"
Paul said.
"We must put the same effort into ensuring parity for mental health awareness, because this is the right thing to do for our people, and for our wider industry."
Alusamen, an association in favour of mental health and social change, was founded in 1990 as an initiative by families of people with severe and lasting mental disorders, to meet needs that are not covered by Public Health after the psychiatric reform in Spain.
Since then, Alusamen focuses on assisting all people directly or indirectly who are affected by ill mental health, providing them with the necessary social support, and playing a key role in their rehabilitation through therapeutic activities.
Alusamen, a member of the Madrid Mental Health Federation (UMASAM), was founded in 1995, by a network of volunteers from a range of mental health professions, including psychologists, social workers, psycho-pedagogues and music therapists. Currently, there are more than 60 professional volunteers per course, who help to improve the quality and quantity of the different programmes and activities Alusamen offers – all of which are aimed at promoting autonomy and favouring the integration of people with ill mental health into the community, as well as giving support to their families.
Alusamen has hosted several awareness initiatives for our team in Spain, which included an informative talk about their work, and sharing monthly updates explaining important aspects about mental disorders and their treatment.
Everyone in #TeamISG in Iberia hopes to give back as much as they can to this great charity, through fundraising activities such as bake sales, weekly contributions through an ISG piggy bank, and outdoor activities for the Alusamen community.