State of the art Breathing Apparatus Training School
In a project secured via the Procure Partnerships North West Framework, ISG recently completed a £4m programme of new build works with the construction of a Breathing Apparatus (BA) Training School on behalf of Lancashire Fire and Rescue Service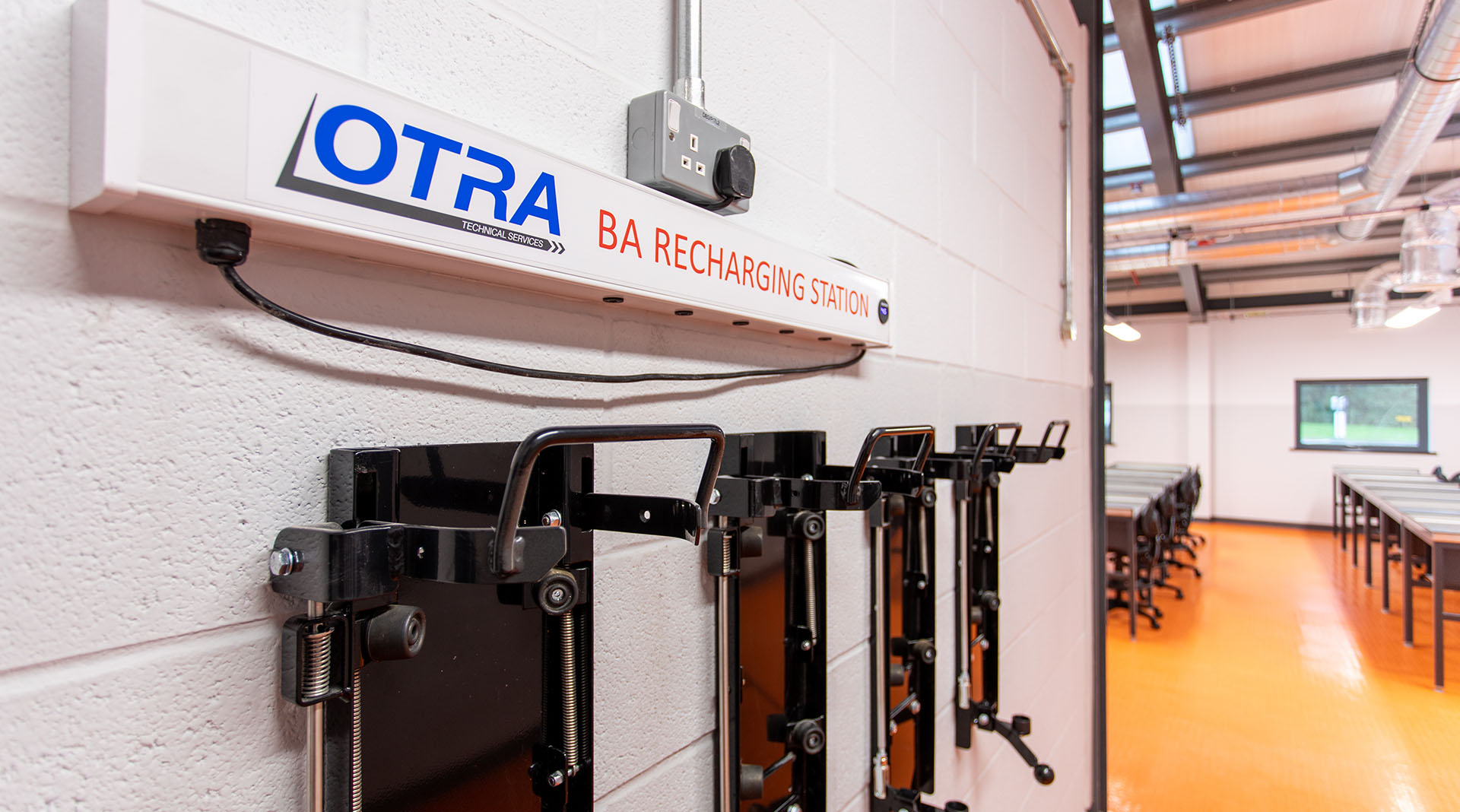 The new cutting-edge training facility is self-contained and self-sufficient with a network of classroom and workshop areas where delegates will learn how to prepare, operate and service compressed air breathing apparatus. The facilities include showers and changing spaces along with an innovative dirty-to-clean layout designed to minimise the spread of, and exposure to, contaminants during the removal of equipment and changing out of personal protective equipment.
ISG, along with supporting subcontractors and Lancashire Fire and Rescue Service, has taken into consideration the importance of creating environmentally friendly facilities. This project has set a high target for sustainability with a BREEAM 'Very Good' environmental assessment rating and Zero Carbon for regulated energy.
Throughout the duration of the scheme a total of £1,716,683 has been generated in social value. The ISG team developed a bespoke plan to support the local community in a number of ways for example, they created employment opportunities for long-term unemployed people and supported an ex-offender mentoring programme, delivering in total over 600 hours of employment support. ISG also worked with St. Michael's Church to deliver activities for children, volunteered for local charities such as 'City of Trees' and provided bid writing training to Chorley Youth Zone to support their funding applications.
ISG is passionate about supporting young people and the team has also taken the opportunity to inspire and educate the next generation of construction workers as part of their work on the BA Training School. This has included providing work experience for students at Preston College, 96 supported apprentice weeks and the delivery of a range of careers and education activities. Key highlights included BIM sessions for T-Level students, 'Careers in Construction' sessions for young people on the PLACED Academy programme and a virtual talk for seven students at St. Mary's High School in Wigan. The talk focused on the diverse careers in construction and routes into the industry.

Iain Gammack was the client's project manager, and added that "ISG's expertise in the sector was important in ensuring that this specialist, complex training facility was designed and delivered to achieve Lancashire Fire and Rescue Service's requirements. The team displayed an excellent understanding of these requirements, for example addressing contamination management through an intuitive dirty-to-clean layout."
 I was particularly impressed by the commitment and dedication of the ISG team to achieve the programme dates despite unforeseen challenges, notably the impact of the unprecedented, Covid-19 global pandemic. They have also delivered an extensive and impressive social value plan throughout the course of the project, finding creative ways to do this during periods of lockdown and social distancing."

Iain Gammack, Project Manager, IKG Consulting
This complex and challenging project has been successfully delivered through excellent partnership working. The whole team of stakeholders have worked together effectively to deliver the client's vision and the ethos of the Procure Partnerships framework, achieving notable sustainability and social value successes. We look forward to our next project with both Procure Partnerships and Lancashire Fire and Rescue Service

Paul Collins, North West Framework Manager at ISG