Beam-signing marks major milestone at St Anne Street police station in Liverpool
A 'beam-signing' ceremony to mark a major milestone in the refurbishment of St Anne Street police station took place earlier this month.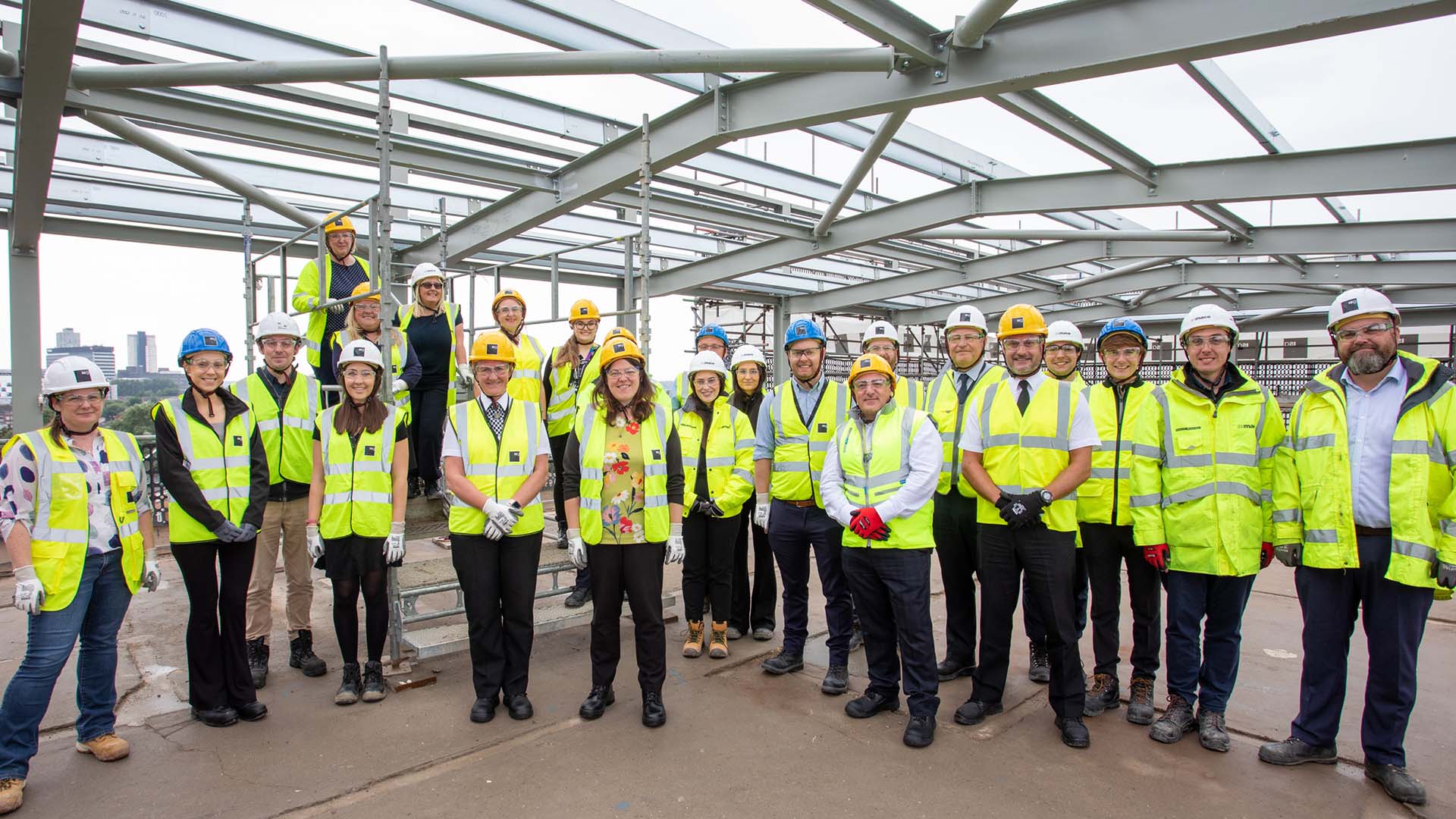 Merseyside's Police Commissioner Emily Spurrell and Chief Constable Serena Kennedy joined our team on site to sign the steel beams which have been installed on the new floor at Merseyside Police's busiest operational station. This important project was procured through the North West Construction Hub framework.
The ceremony marked the completion of the steel work for the additional floor which is being installed as part the major refurbishment project at the station, which got underway in February. Now the steel has been installed, work can begin on kitting out the police base which will now boast six floors and be able to house additional staff and facilities.
St Anne Street, which first opened for business in 1972, is in an important strategic location, attached to Merseyside Police's busiest custody suite and next to the force's state-of-the-art new headquarters, Rose Hill. Once completed it will boast a similar façade to Rose Hill, helping to create a 'campus' feel across the site, as well as being much more sustainable and economical to run.
It is expected the renovated station will be ready to re-open for business in May 2023 and will house teams including Local Policing, Protecting Vulnerable People, Investigations and Fingerprints.
The major renovation project is part of a 10 year plan designed to help Merseyside Police save approximately £250,000 a year on its running costs.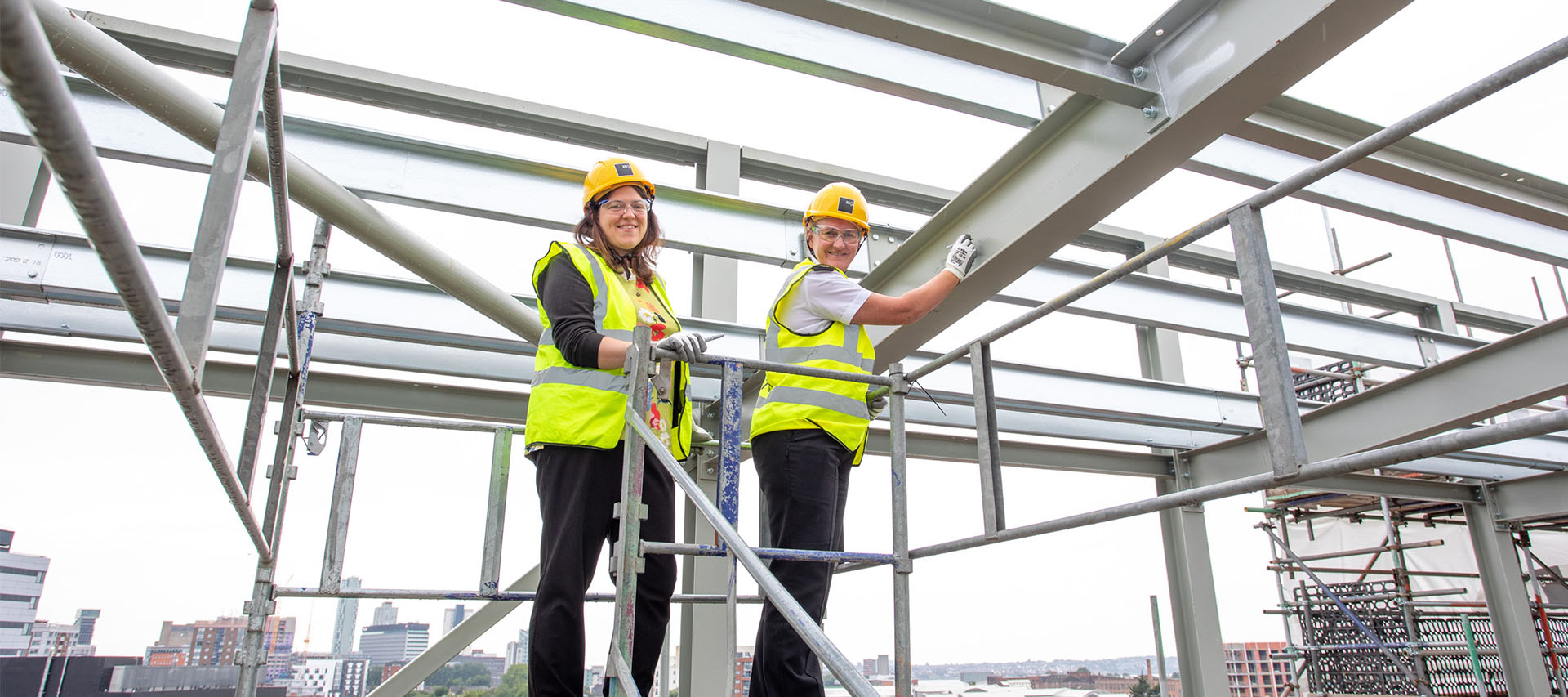 Merseyside's Police Commissioner Emily Spurrell said: "Our police service needs modern facilities and equipment which will make them as effective and efficient as possible. The refurbishment of St Anne St is yet another example of the determination the Chief Constable and I share to provide the officers and staff of Merseyside Police with the best possible facilities to help them fight crime now and into the future.
"This ceremony is also an important day for the teams of designers, architects and builders who have been working so hard on this project since before planning permission was even granted and my thanks go to them for helping us to get to this point today."
"The refurbishment of St Anne Street police station puts the force right back at the heart of the community, with a modern building that is affordable and sustainable. It is vital that our officers and staff can work in buildings that are fit for purpose and suitable for policing in the 21st century."

Serena Kennedy, Chief Constable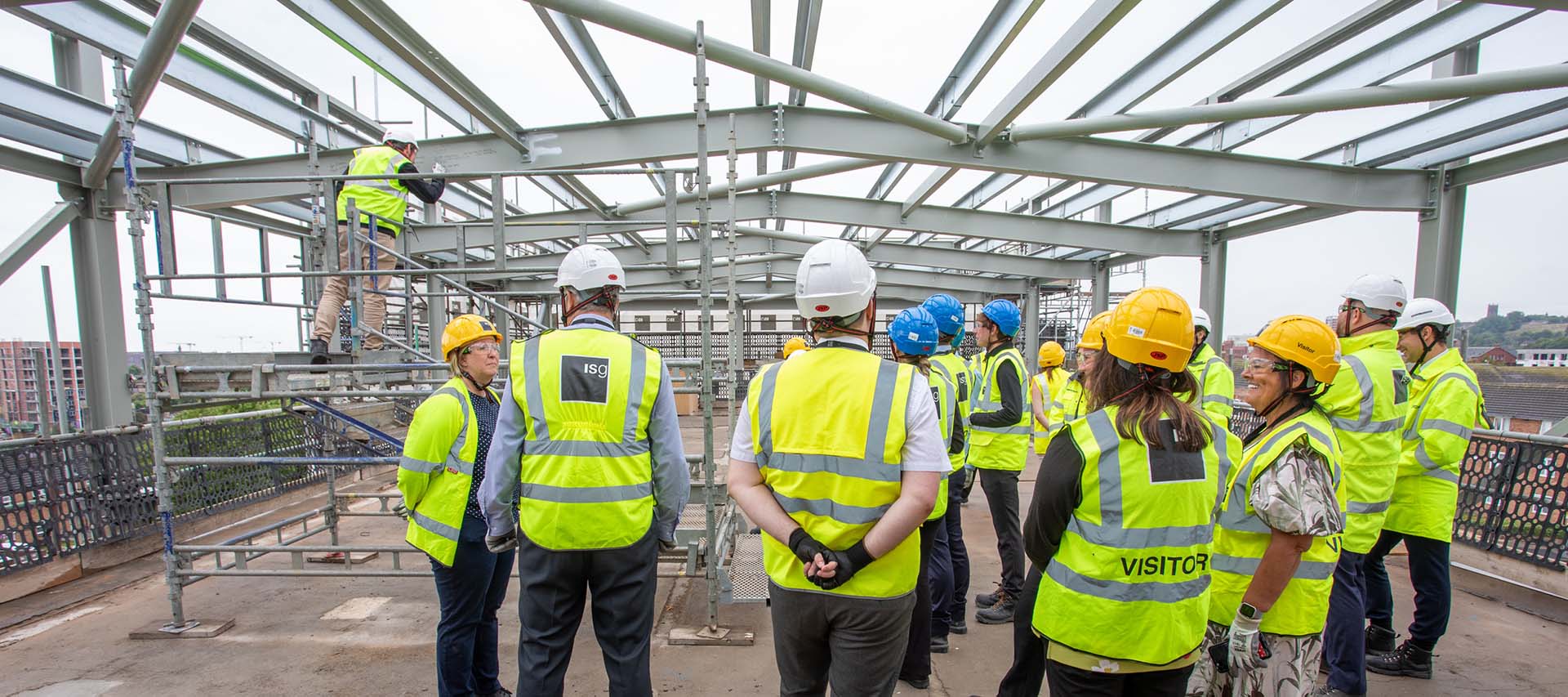 Once renovated, St Anne Street will meet the latest standards in energy efficiency, including a modern new insulated cladding system, LED lighting throughout, and is naturally ventilated. It will also boast open plan working spaces, modern AV equipment within each meeting room and new electric car charging points.
As part of the PCC and Chief Constable's commitment to social value, more than 50% of the workforce and resources deployed on the project have come from within Merseyside. In addition, nine apprentice jobs have been created.
Plans to first refurbish St Anne Street were approved in January 2021. Following the approval of a planning application in February, ISG was appointed as the principal contractor on the project.
" We're proud to be a part of this vital refurbishment, delivering strong sustainability credentials to futureproof it once operational all while meeting crucial social value commitments during in its delivery. We are ensuring it remains a true community pillar throughout its redevelopment and for years to come."


Paul Collins, Framework Manager, ISG