ISG signs up to new West Midlands charter to provide second chances
ISG is one of the first organisations signing up to the Second Chances Charter, launched on 18 January at the West Midlands Police and Crime Commissioner's Business Summit.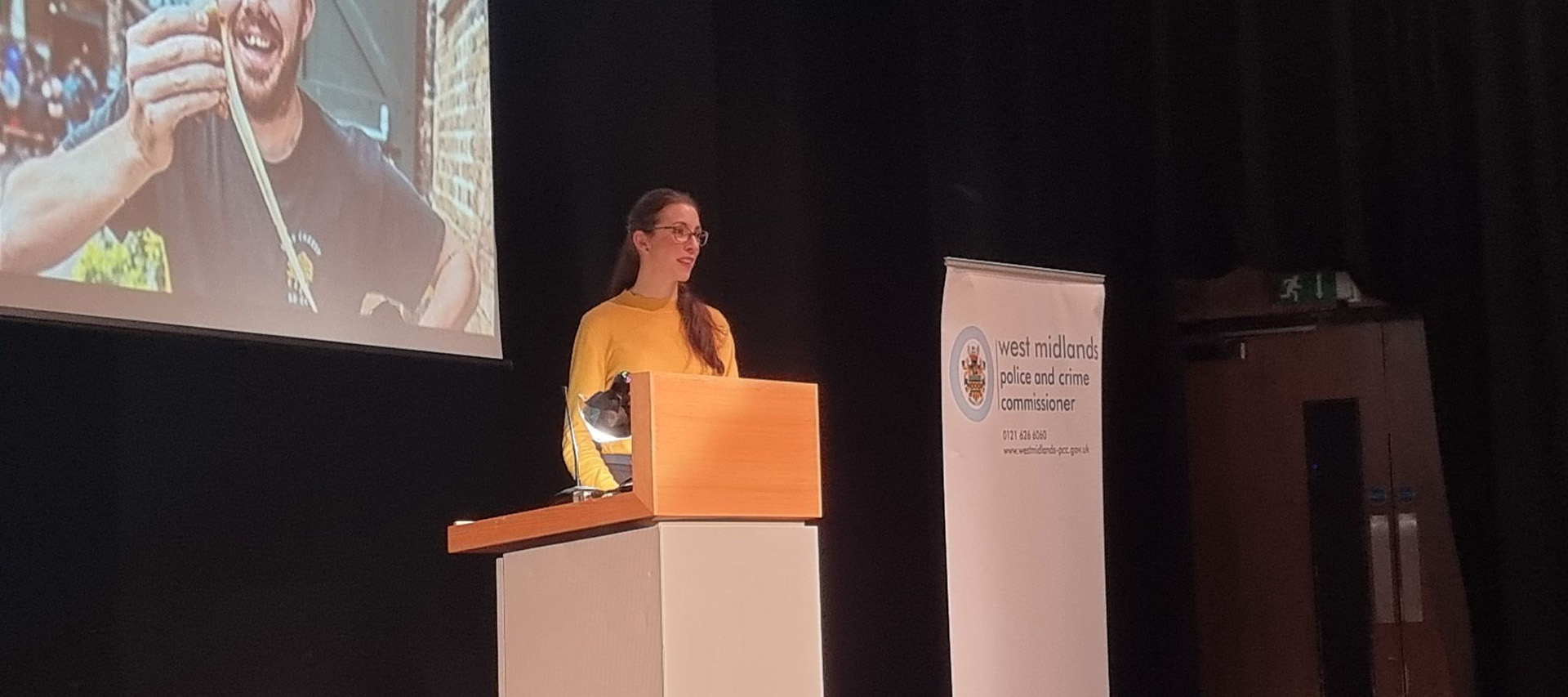 The charter is a pledge open to all organisations in the West Midlands, to consider applications from people with a criminal record and provide them with equal opportunities and support.
For people leaving prison, a lack of recent employment history and a criminal record can render them locked out of many work opportunities and at risk of repeating the cycle of reoffending. The Second Chances Charter is helping employers to provide part of the support that people who are leaving prison need to break this cycle. Charter commitments might include guaranteeing them an interview for a job, providing them with workplace mentors, offering training, work experience or incentives. Fundamentally, this support can help someone to turn their life around.
At the launch of the Second Chances Charter, hosted by the Police and Crime Commissioner for West Midlands, Simon Foster, our Senior Social Value Manager, Joy Woods spoke on behalf of ISG along with our supply chain partner, Scaffold Erection Service (SES).
"People with convictions want a chance to transform their lives by acquiring skills and finding work after release from prison. The role of employers is a critical success factor, and businesses can help by having an ongoing commitment to supporting individuals through engagement and recruitment."

Joy Woods, Senior Social Value Manager
Tex Milner and Keith Tomlinson from SES joined us in our presentation, sharing their experience of giving second chances on one of our West Midlands based projects. Supported by our Social Value Manager, Cayleigh Beecham-Marshall, SES have now employed three people with convictions since October.
For ISG, signing up to the Second Chances Charter, demonstrates our ongoing commitment to holistically supporting people with convictions into accessing the industry; both for those serving a sentence and beyond release.
Read more about the charter here.