New HM Government hub handed over in Birmingham
On Friday 17 September, ISG handed over the keys to the new HM Government hub at 3 Arena Central Birmingham, which will house HM Revenue & Customs' Birmingham Regional Centre alongside civil servants from the Valuation Office Agency and Department for Work and Pensions.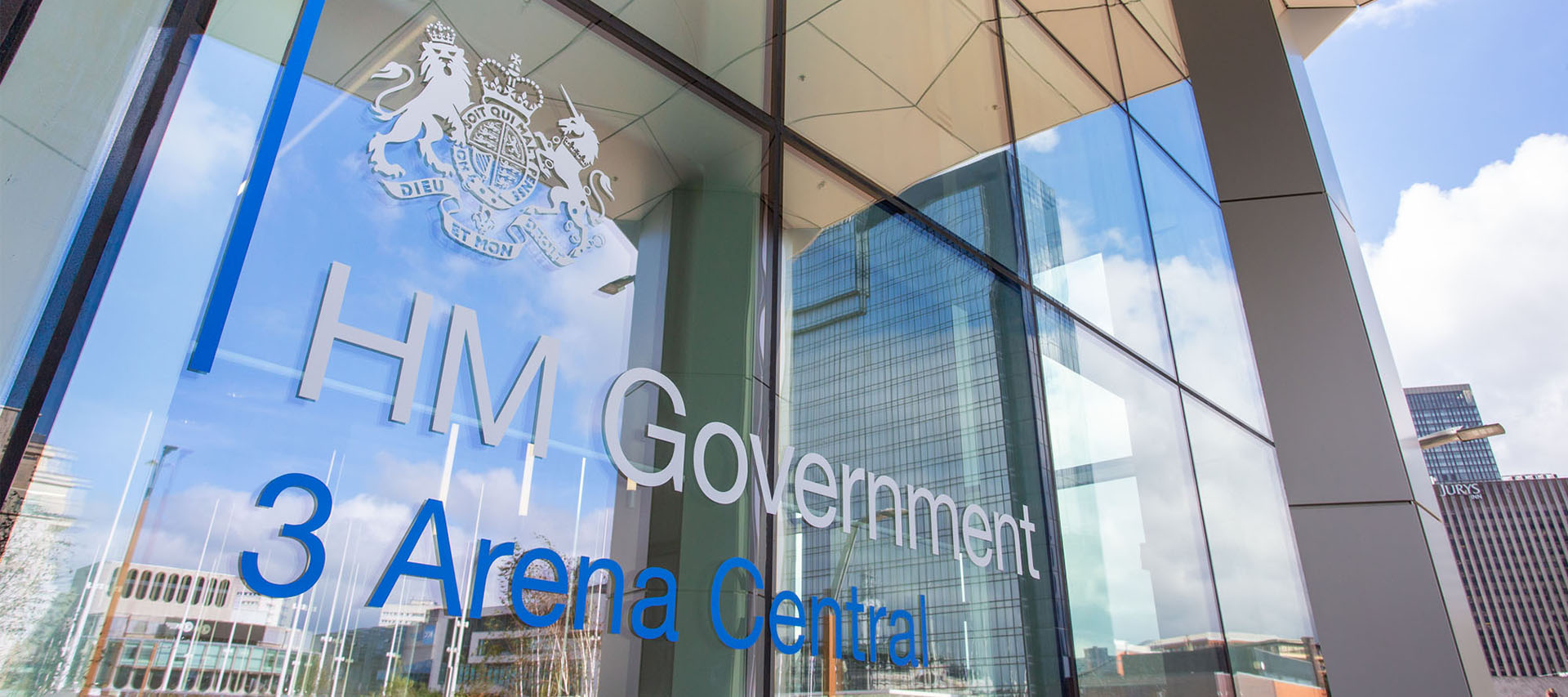 ISG's Senior Project Manager, Will Chambers, was joined by Nicole Newbury, West Midlands Regional Sponsor, Terry Waterhouse, Deputy Director, Estates & locations Programme and Amjid Raza, Assistant Director, Estates & Locations Programme and ISG regional team members to mark the handover.
The project focused on the fit out of a newly constructed 14-storey state-of-the-art office development, to accommodate 4,300 public servants. The new hub provides cellular and open plan office space alongside specialist meeting and conference facilities, and a new café/dining space on the ground floor. The modern design and layout will enable teams to come together, supporting the government's target to streamline its estate and work processes.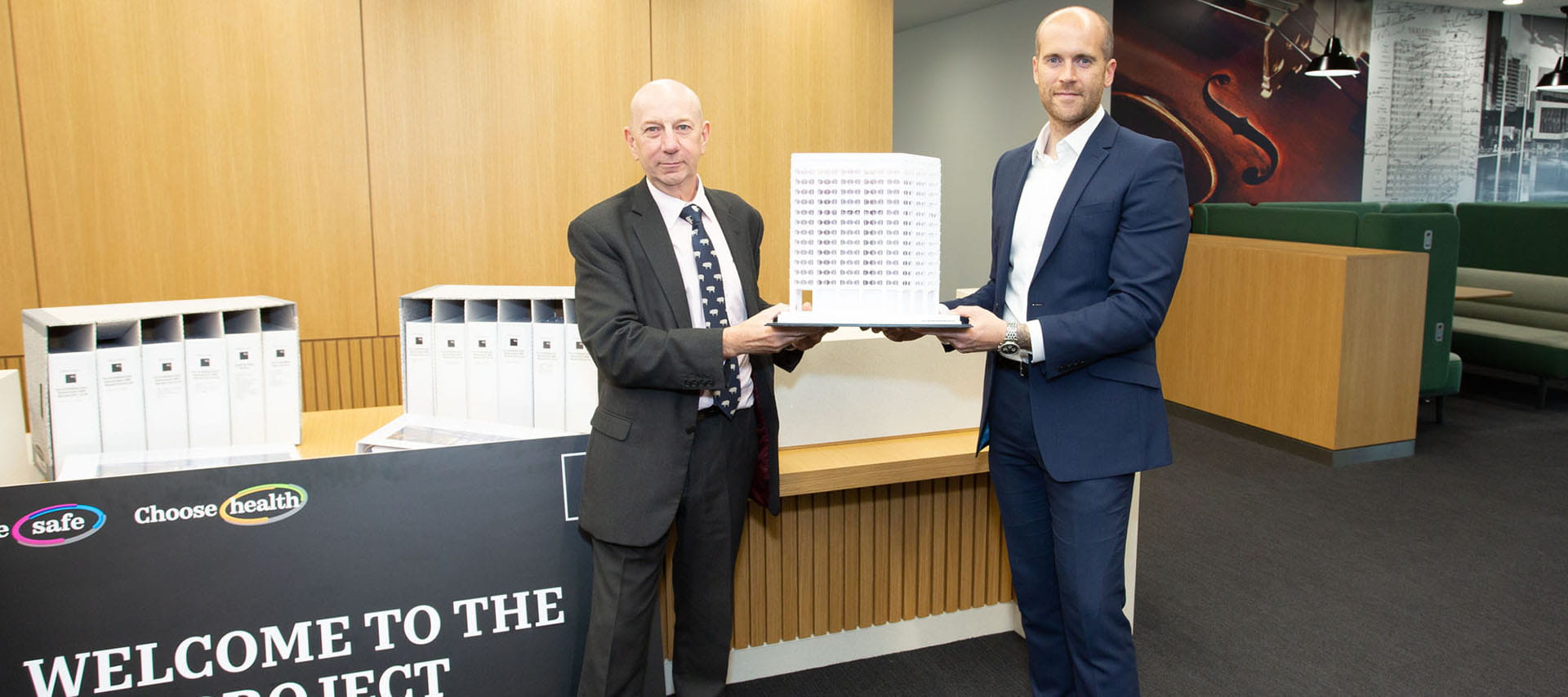 The fast-track 45-week programme incorporated two sectional completion dates, enabling HM Revenue & Customs to take partial occupation prior to completion. This was a complex project due to the tight programme, sectional completion requirements and the impact of the COVID-19 pandemic.
ISG has sought to maximise the community benefit of this project throughout to leave behind a positive social legacy. Initiatives included the donation of Christmas dinners to local families, food bank donations via a local school, and a fundraising initiative to complete the National Three Peaks challenge. Through a concerted collective effort, the team and supply chain partners raised over £17,500 for Mental Health UK, plus local charities and community initiatives.
"It's a great moment to be able to hand the keys over to our client team today. It has been a challenging project, particularly when working through a pandemic, but the spirit shown throughout has been outstanding, with strong support from the client and project partners. This is an excellent new facility for the teams moving to the hub in the heart of the city, and is another public sector exemplar project, facilitating collaboration across a number of teams to further enhance services to the public." 

Will Chambers, Senior Project Manager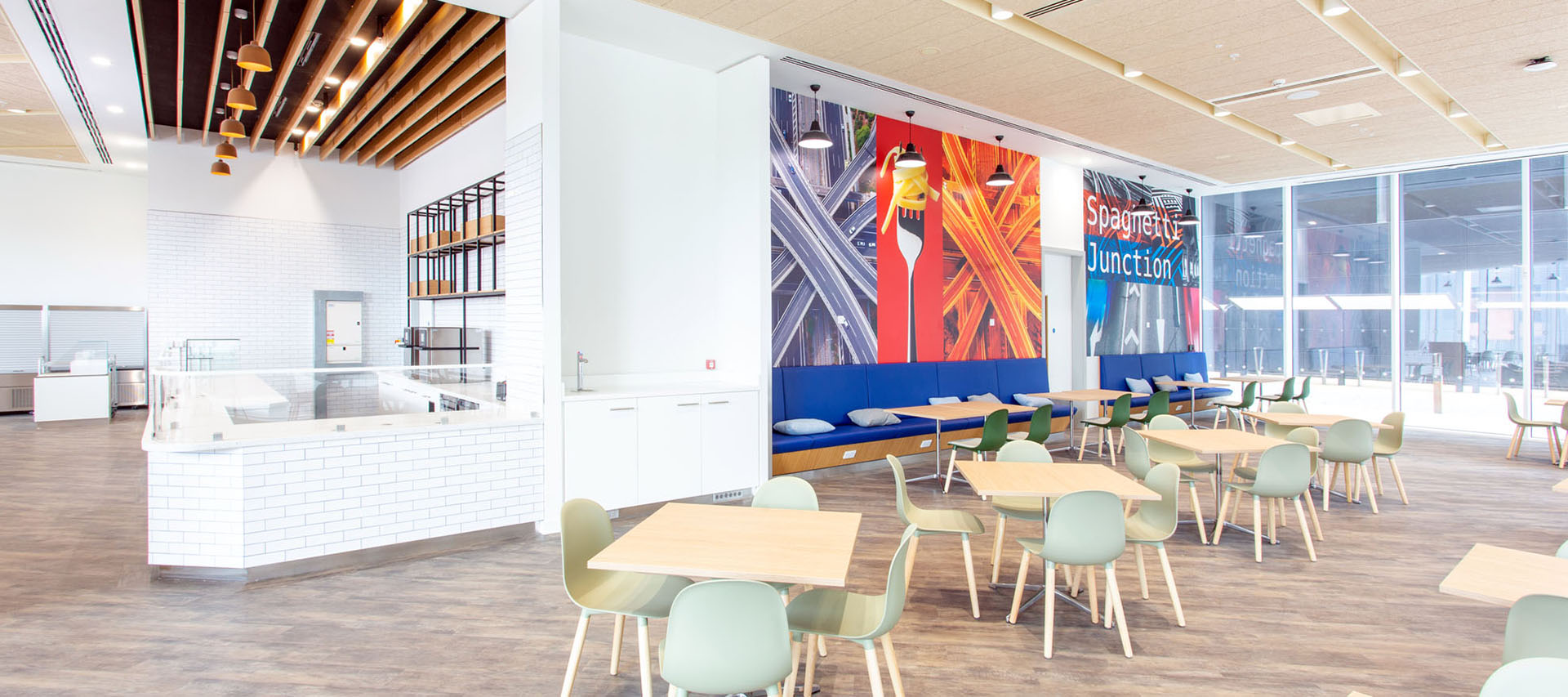 "ISG worked truly as one team from the very start to ensure the project was delivered to our brief, specification and on programme. ISG has also been at the forefront in supporting the local communities by providing food parcels, supporting the local children's hospital, and organising the Three Peaks Challenge. Congratulations to ISG, whose professionalism with a strong emphasis on health and safety and high quality, has successfully delivered our new Birmingham Regional Centre."

Amjid Raza, Assistant Director - Delivery, Estates & Locations Programme for HM Revenue & Customs 
We also understand that few sectors are more accustomed to disruption than retail, but it's an industry built on a deep understanding of the customer. Perhaps the most significant wave of change in consumer expectations to date, being here as we forge ahead on the race to net zero - brands need to be agile to withstand global pressures, thinking beyond their usual offering to attract people back.
Could electric vehicle charging points be a new accelerator for retail and hospitality destinations? Whilst people wait for their cars to charge, will they want to have their hair cut, visit a restaurant or the gym? Existing public transport structures are also looking to upgrade, with electrification of fleets needed in all locations and the infrastructure required locally to support this. We're also already seeing the first drone airport progressing in Coventry, how will this impact the sub-centres required for onward distribution? How we live and consume has undoubtedly changed irreversibly and this will require immediate investment in supporting infrastructure if we're to keep pace of the rate of change required and that rightly is being demanded of us.