Move for Charity 2020 – a moving response to mental health
From Monday 12 October to Friday 16 October, a mix of global clients, ISG employees and supply chain members across the globe took on the five-day challenge – Move for Charity.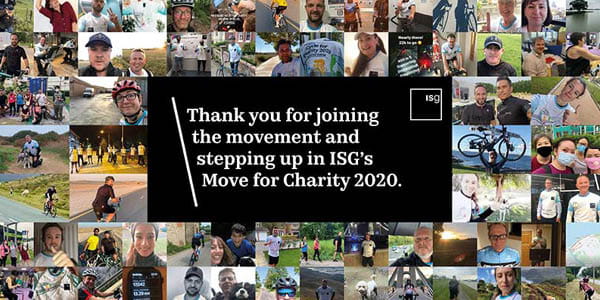 Over the past two years, #TeamISG has held an annual fundraising event in the UK – Cycle for Charity. However, as we continue to navigate the COVID-19 pandemic, this year's Cycle for Charity event took on a whole new spin.
Around the world, many of us have experienced the widespread feeling of anxiety and isolation surrounding the pandemic, which is why taking care of our mental health and well-being is more important than ever.
So, we decided to go virtual and global! In support of World Mental Health Day on Saturday 10 October 2020, we swapped bikes and lycra for an exciting, first-of-its-kind ISG virtual challenge – Move for Charity.
From Monday 12 October to Friday 16 October, a mix of global clients, ISG employees and supply chain members across the globe took on the five-day challenge to get active and creative; taking to the streets, tracks, parks and swimming pools to run, walk, swim and cycle, and achieve the furthest distance possible.
Travelling more than 20,000 miles – the equivalent of a full trip around the world – and turning steps into vital funds for mental health charities, the support of all the riders, runners, swimmers and walkers who took part has helped us raise an overwhelming £96,000 (so far) for our local mental health charity partners across the globe.
At ISG we always care, and take pride in creating places for our customers, our people and our world to thrive. We also believe that the mind and body are separate, but what you do with your body can have a powerful effect on your mental well-being.
Going global
UK challenge
In the UK, #TeamISG stepped up to raise vital funds for our UK charity partner, Mental Health UK. Travelling more than 14,000 miles from the North Pole to the South Pole, 278 participants wiped away their sweat and raised over £77,000. The funds raised will be donated to Mental Health UK and their online support platform Clic to assist those that are suffering from and living with mental illness.
Hear from Katie Legg, director of strategy and partnerships at Mental Health UK, who has shared some words of thanks for your support.
Top movers and raisers
There was a lot of healthy competition in the leaderboards last week. Find out how individuals and teams across the UK placed here.
It's still not too late to donate, so why not share your JustGiving fundraising page with your friends, colleagues and family so they can donate to this worthy cause.
Iberia challenge
#TeamISG in Iberia moved to raise vital funds and awareness for mental health and social change charity association, Alusamen.
Alusamen serve those people directly or indirectly affected by a mental disorder, providing social support and collaborating in their rehabilitation through therapeutic activities that encourage affected people to take an active role in their own recovery process. An impressive £12,200 was raised and over 1,500 miles travelled.
The team in Iberia will be keeping their fundraising efforts going until the end of October to raise even more. To support, click here.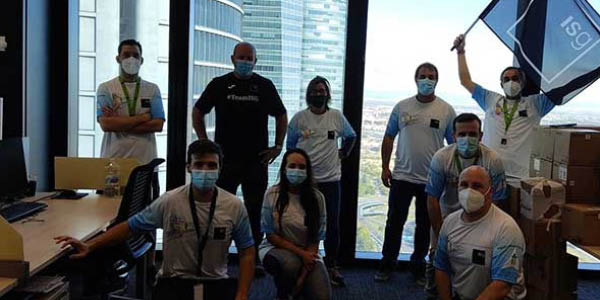 Asia challenge
Our team in Hong Kong stood behind The Lighthouse Club Hong Kong Benevolent Fund, a charity that is dedicated to the financial assistance of victims of an accident or mental illness. In Hong Kong, we raised £1,300 and travelled over 250 miles. To donate, click here.
In Singapore, we raised over £2,300 for the Singapore Association of Mental Health and travelled over 930 miles. The Singapore commercial team also went above and beyond and collected food packets from a local charity to deliver to home-bound elderly people (while clocking steps for Move for Charity). Steve Ramsden, managing director Southeast Asia and Middle East also encouraged employees to get involved by leading walks round the island to explore Singapore's faraway hidden spots in the countryside. To support, click here.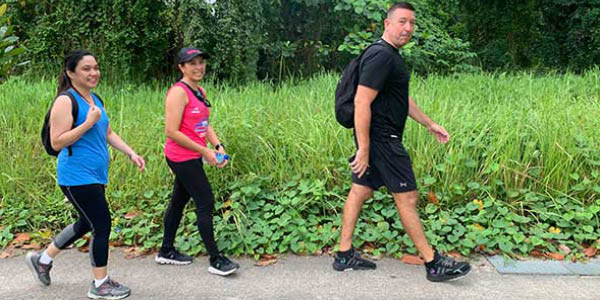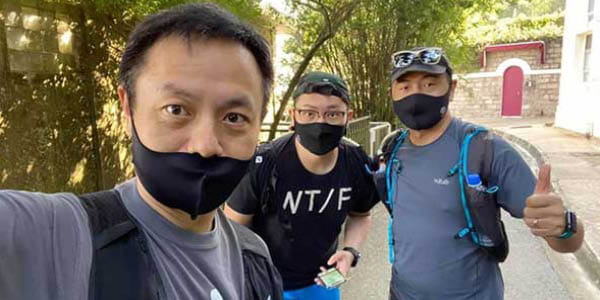 CEE challenge
ISG in Germany raised £500 for Action Alliance for Mental Health and travelled over 292 miles over the course of the week. The management team in Germany also pledged to donate an additional 10 euros per person that took part in Move for Charity. To support, click here.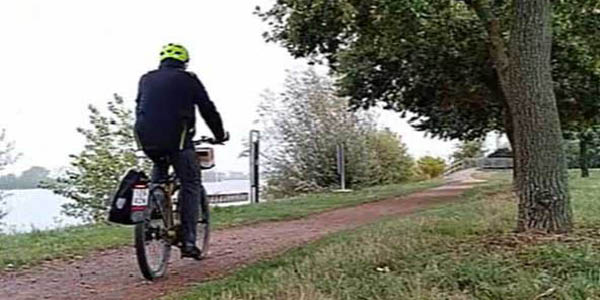 Middle East challenge
In the Middle East, we raised over £1,200 for the Dubai Centre for Special Needs (DCSN) and travelled over 860 miles. To donate, click here.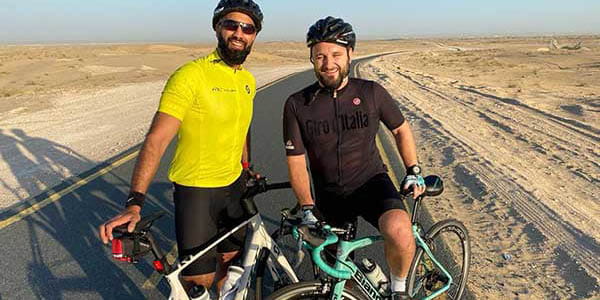 Paul Cossell, ISG chief executive officer, commented: "I speak on behalf of the Stat Board when I say we are completely blown away with the response we have had towards ISG's first-ever global virtual challenge - Move for Charity. As we know, poor mental health in the construction industry has been described as 'the silent epidemic' and raising over £96,000, giving something back to help those suffering, is truly fantastic.
"Thank you to our sponsors, clients, supply chain partners and employees for your efforts in the challenge - there was an incredible amount of effort by all involved to make the event a huge success!"