Llancarfan a primary example of the future in latest BBC article
With the news that the Welsh Government have announced that all new schools and colleges in Wales are to be #netzerocarbon, the BBC visited our Llancarfan project in the Vale of Glamorgan.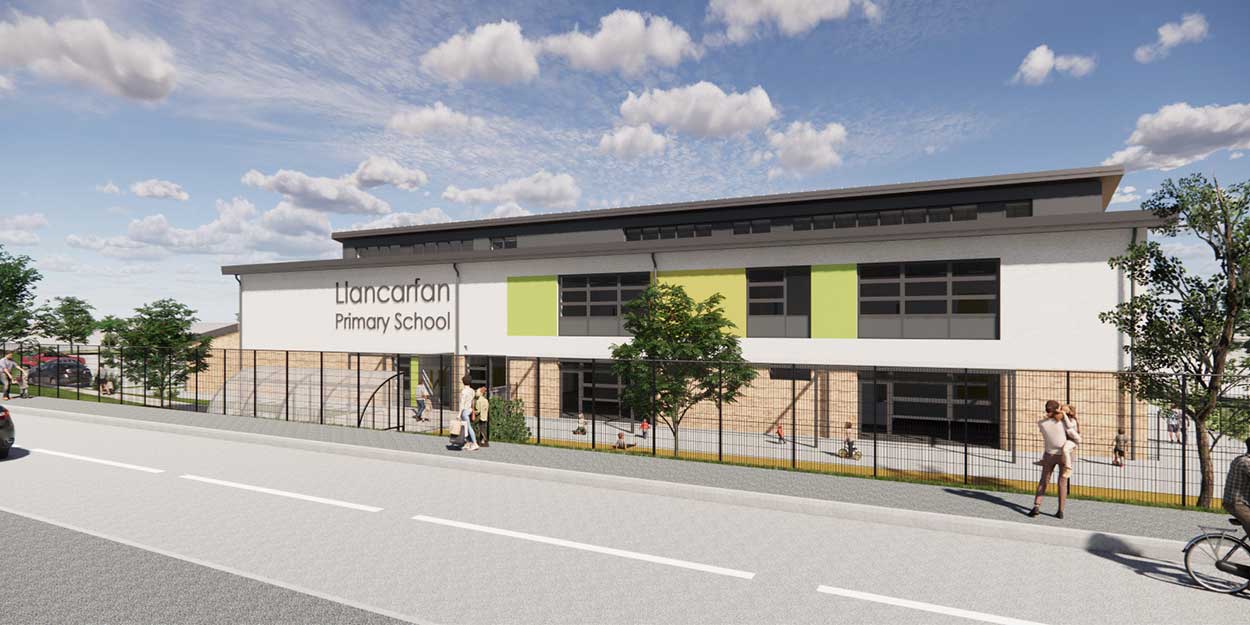 New school and college buildings in Wales will have to meet net zero targets from January as major refurbishments, extensions and new builds will have to be in line with standards aimed at achieving maximum energy efficiency.
The new Welsh government rules demand a 20% cut in carbon emitted by construction and the sourcing of materials.
Education minister Jeremy Miles said the new rules would help reverse climate change damage and it was "an important contribution to our ambitious plan" of a net zero Wales by 2050.
'The first net zero carbon school'
The Llancarfan Primary School, being delivered by ISG, will be the first new school designed to be net zero carbon for operational energy when in use. The £5m Vale of Glamorgan school will generate its own power and greatly reduce greenhouse gas emissions with any remaining emissions offset, neutralising the school's environmental impact.
Assistant site manager, Dafydd Williams said everything was geared towards achieving net zero.
"Everything is measured correctly so we don't have too much material, whilst everything in this building is procured using local contractors, which saves on the carbon of them travelling from a distance."

Dafydd Williams, Assistant Site Manager, ISG
As part of the Vale of Glamorgan's 21st Century School programme It is a unique collaboration between Welsh Government, the Welsh Local Government Association (WLGA), local authorities, colleges and diocesan authorities.
Deputy head teacher Frances Williams described the new site as "the 21st Century school that we've been dreaming of."
"We've been doing project work in school based on new technologies and we're hoping that learning will continue as we move across as well," she said.
Ms Williams added: "The facilities are absolutely amazing and the learning opportunities that those are going to bring are equally exciting for us."
The project is due to complete at the start of 2022.
This article was originally published by the BBC. You can read the full article here.