ISG partners with WIRED Magazine
ISG joins forces with WIRED magazine to launch the 'Sustainable Spaces' series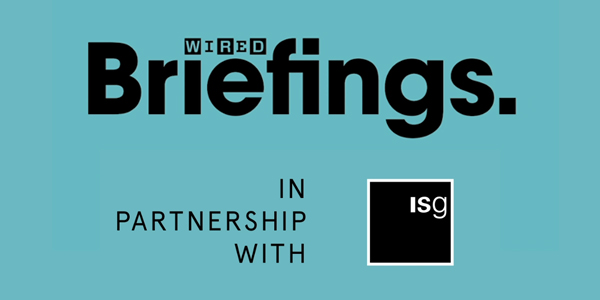 We are excited to announce we have partnered with the leading technology magazine, WIRED, for a unique collaboration called the 'Sustainable Spaces' series.
The partnership sees ISG and WIRED collaborate for the first time on three virtual events to discuss the future of the workplace, what the sustainable hospital of the future looks like and how technology can make construction delivery more sustainable, productive and efficient.
The power of place with ISG
Our Chief Operating Officer, Matt Blowers, launched the partnership during a thought-provoking discussion with WIRED Editor-in-Chief, Greg Williams, on why the traditional office environment is no more.
He addressed key findings from our latest research report – 'The power of place' – and discussed how the right blend of remote working, technology and high-quality spaces for their employees can help define a new era for the workplace.
Watch a recording of the fireside chat below. Or read the post-event thought piece here.
WIRED Health
The second event of our partnership will see our Group Director for Sustainable Business, Debbie Hobbs, speak at WIRED Health on Wednesday 31 March 2021.
The event explores and maps the future of health, connecting innovators with influencers while highlighting the thought-provoking disruptors, scientists and practitioners paving paths in how we access, provide and improve patient care.
Debbie's presentation will be called: 'The future of the healthcare estate: a roadmap to net zero, from innovation to reality'.
As part of our collaboration, we are offering a 10% discount of tickets for this year's event with the code ISG10. To sign up, click here.
Our third event in the series will focus on innovation in construction delivery and conclude later in the year.
For more information on our latest thought-led events and perspectives, check out our 'what we think' page.