ISG named preferred bidder for Lord's redevelopment
ISG named as preferred bidder as planning permission is granted for Compton and Edrich Stand redevelopment at Lord's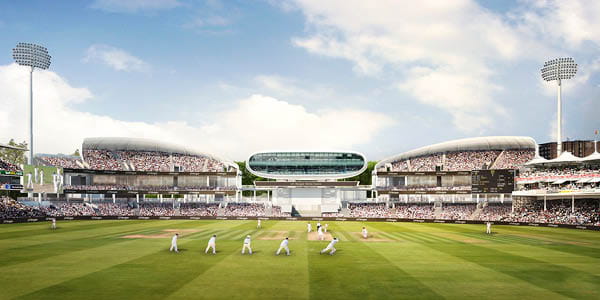 ISG named as preferred bidder as planning permission is granted for Compton and Edrich Stand redevelopment at Lord's.
Marylebone Cricket Club (MCC) has announced that it has been granted full planning permission by Westminster City Council to construct two new three-tier stands to replace the existing Compton and Edrich Stands.
The redevelopment of the stands at Lord's Cricket Ground forms the second phase of the ground's updated Masterplan.
Following a competitive first stage tender process, ISG is delighted to have been appointed as preferred bidder for the second stage, which has now commenced.
ISG's credentials include the successful delivery of major sport, leisure and retail developments including Ascot Racecourse, the Olympic Velodrome, 'Up at the O2' roof climb and most recently the O2's new Icon outlet centre.
The designs will remain consistent with the overall architectural identity of Lord's and the 'village cricket green' ethos, whilst working to improve the overall harmony of the north-east end of the ground.
The new designs include integrated catering and WC facilities, and a vastly improved spectator experience.
The seating capacity will be increased by around 2,500, accommodating 11,500 spectators overall, which will enable MCC to better satisfy the demand for tickets from the general public, and there will also be wheelchair-accessible spaces as well as lift access at all levels.
Construction is due to commence after the completion of this summer's major matches in August 2019.
The rapid-build design sequence has been developed to minimise interruption to match fixtures, with the new stands' seats due to be ready for use during the 2020 season.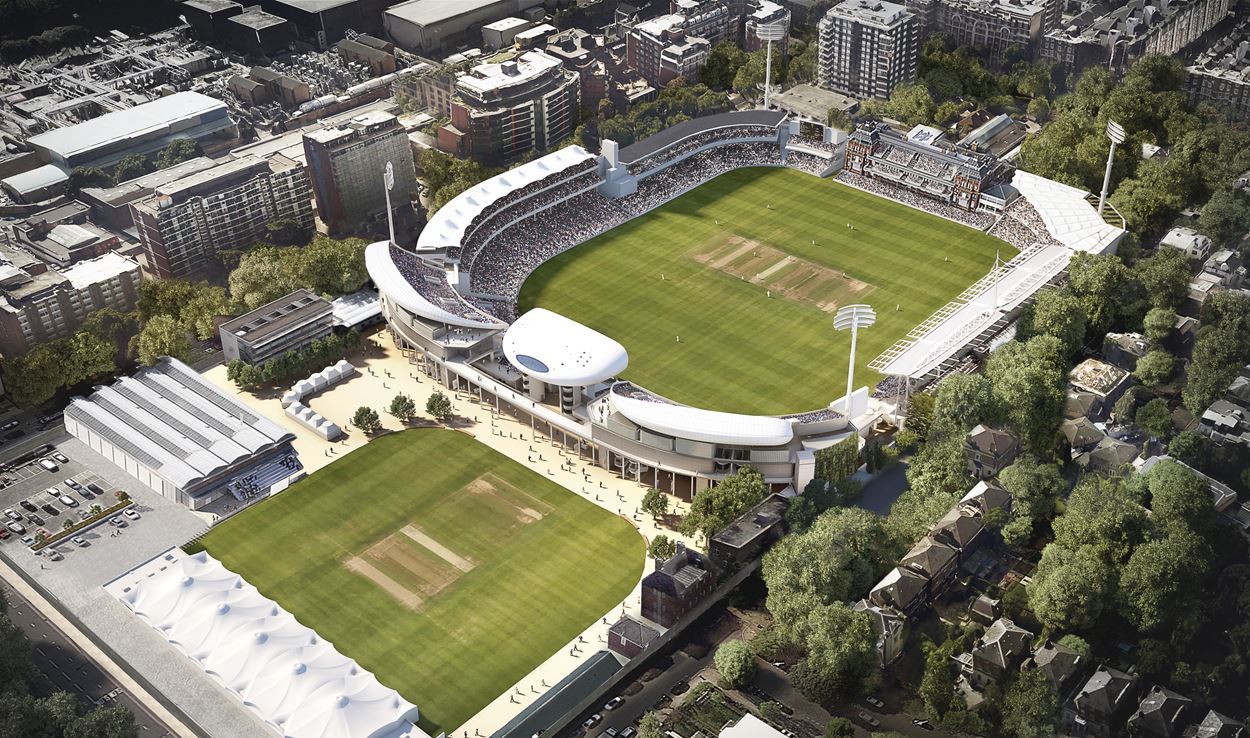 Fully fitted-out facilities are scheduled to be completed for the summer of 2021 and the stands are anticipated to cost in the region of £50m.
Chief Executive & Secretary, Guy Lavender, said: "MCC is delighted to receive planning permission for the redevelopment of the Compton and Edrich stands.
"We are excited to be commencing another transformational development at Lord's."
More information on the updated Masterplan can be found on the Lord's website.