ISG awarded PCSA contract for Sunset Waltham Cross Studios
ISG has been awarded a PCSA contract for the development of Sunset Waltham Cross Studios, supporting the UK as it secures its global position as the leading investment location for new film and TV studio facilities.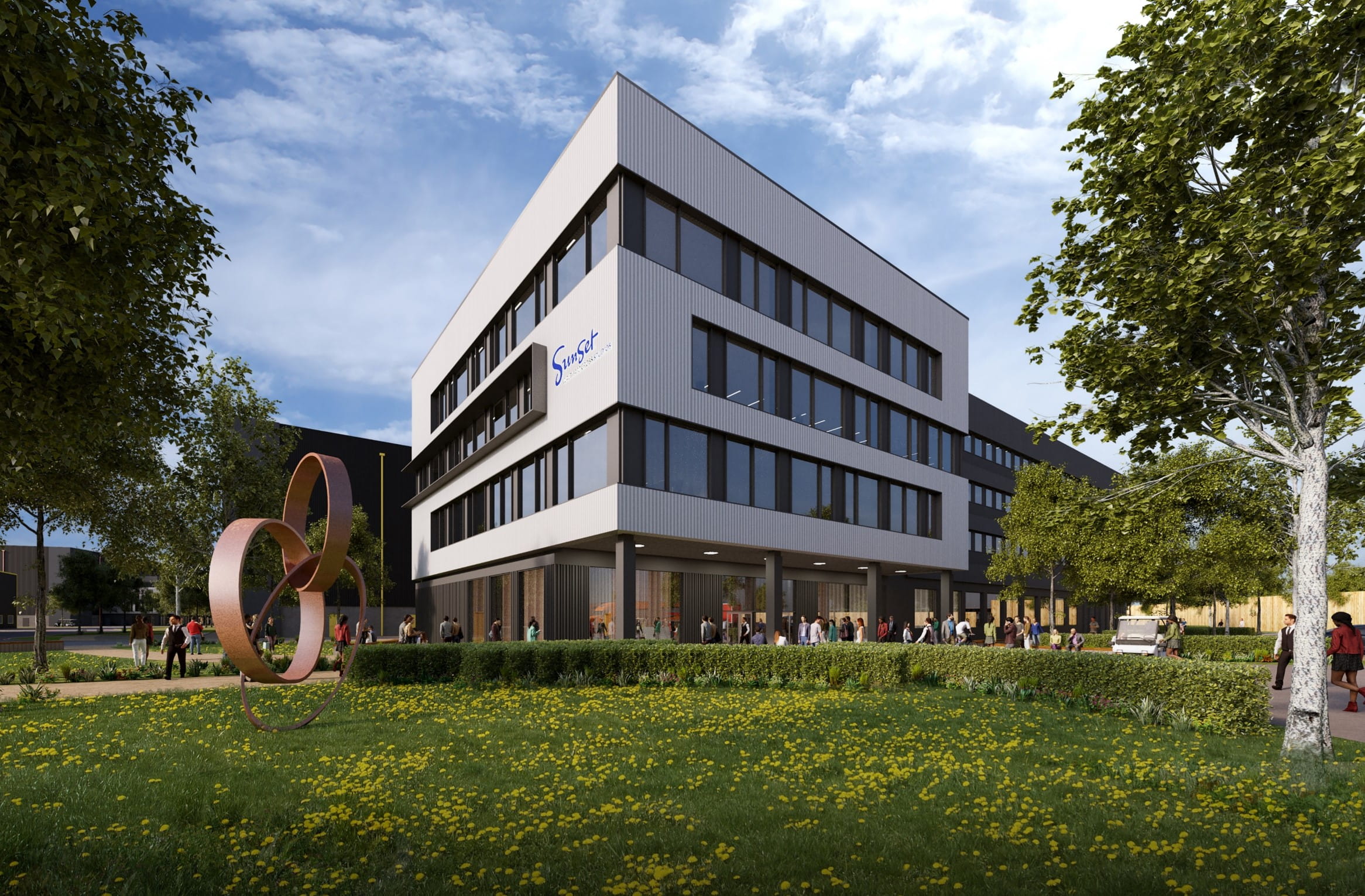 The 90-acre site, owned by funds managed by Blackstone and Hudson Pacific Properties, located in Broxbourne, Hertfordshire, will be the first expansion outside of the US for Sunset Studios. It further builds on ISG's experience in the creative services sector, with the contractor responsible for the design, build and fit out.
The scheme sees the concurrent development of four main hubs comprising of 21 sound stages and nine workshops as well as ancillary buildings. The project also includes heritage works to restore existing Grade II listed farm buildings and the creation of significant areas of landscaped green spaces.
With speed of delivery a primary driver, Sunset Waltham Cross Studios embraces a Modern Methods of Construction focused methodology, benefitting from off-site construction opportunities, all while fostering strong sustainability goals.
The project is underpinned by strong environmental, social and governance (ESG) targets. Embodied carbon is a key project driver, with ISG collecting, analysing and actively responding to data at every stage of the development to inform design decisions and prioritise low carbon opportunities in real-time.
The development will generate significant amounts of its own energy through a large photovoltaic installation and further reduce its consumption of resources through rainwater harvesting and re-use. Enhancements to biodiversity are also prioritised with the delivery of green space to the south of the site, with a public right of way footpath running through it.
Community engagement and the project's social value footprint represent a core focus and upon completion the production campus is estimated to bring £300 million-a-year to the regional economy and provide approximately 4,800 new job opportunities to the local community. This ethos is further echoed throughout the site's two-year development phase, with ISG actively exploring upskilling opportunities with the local community so that talent can be trained during the construction of the new studios, with the potential to progress into employment at the facility once it's fully operational.
"Sunset Studios is a global leader responsible for shaping the world's film and TV landscape as we know it today. We're proud to be working with them and to be a part of the delivery of this transformational project, creating prosperity and real legacy for the UK's creative industry and local community. This builds on other projects ISG has delivered in the creative sector albeit on a much smaller scale until now.
Our outstanding team of highly motivated sector experts have collaborated equally on devising stretching solutions for every facet of the scheme and together, we look forward to help deliver this significant development for the UK creative services sector."


Paul Serkis, Project Director ISG