ISG attends the Green Apple Environment awards
On Monday 15 November 2021, ISG will be attending the International Green Apple Environment awards in Westminster.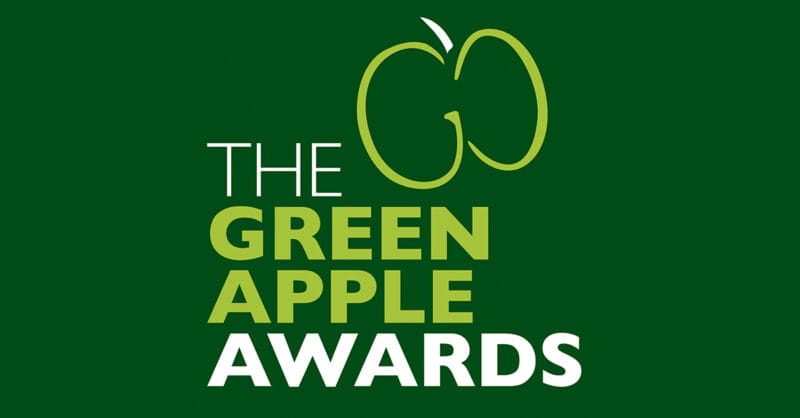 The sustainable delivery of our Littlebrook project in Dartford has led to ISG being awarded a Green Apple Award for Environmental Best Practice in the 2021 Construction and Engineering category.
Working with Bericote Properties to deliver the Littlebrook project, the distribution centre raises the bar on energy efficiency and Net Zero Carbon ambitions. Holding the title for having the client's largest rooftop PV array in Europe, the centre has been designed with thermal and electric models to ensure that the building optimises and reduces carbon consumption.
Paired with a 100% renewable energy tariff and a waste strategy that has seen 98.98% of the former power station waste being recycled, the building is on track to reach the client's ambitious target of a BREEAM Excellent accreditation.
With a commitment to deliver a sustainable future for the environment and communities we work in, ISG and Bericote Properties have helped to drive social value and biodiversity for Dartford's local wildlife, organisations and habitats.
The project team has partnered with local Community Wood Recycling Project (Roots Timber Reuse) to repurpose waste timber . Alongside installing a species rich green roof to the office area.
Aligned with ISG's corporate goal to drive revolutionary change in our industry, the project team has also invested in Dartford's local community. Partnering with local college, The Leigh UTC, ISG has been working to promote careers in construction, supporting the college's curriculum and offering virtual work placements.
Alongside demonstrating true environmental commitment by ISG, we are delighted to confirm that the project has successfully delivered £13m of social value to date, with a view to continue growing.
ISG's sustainability team look forward to attending Monday's event and celebrating the collective achievements of all involved in bringing this pioneering project to life.