Is there a smart 'seventh' way in the procurement of construction services?
ISG held its fourth Smart Series event at Aldgate House in April, this time debating the procurement of construction services in the UK.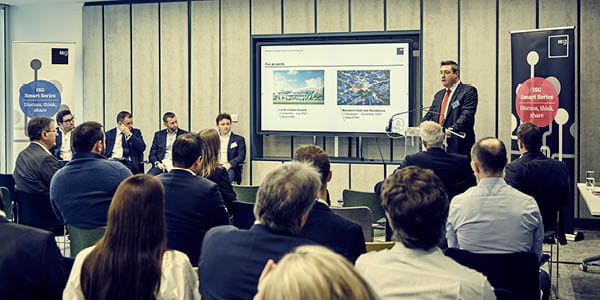 ISG held its fourth Smart Series event, this time focusing on procurement, at Aldgate House in April.
Following the incredibly successful Smart Series event entitled 'All Change', held at Investec's new HQ in London last year, ISG held its latest incarnation of the thought leadership and networking events at its own London HQ, in April. The event was set up to discuss and debate the procurement of construction services in the UK.
Steven McGee, ISG's managing director for its UK Construction South business, opened the event to welcome clients, supply chain partners and industry professionals, sharing an update on ISG's recent appointment to a number of high-profile schemes along with an overview of current projects.
Steven formally introduced Gordon Kew, the company's new chief operating officer for UK Construction.
Gordon discussed his vision for the business, his views on the industry landscape and the history of the sector, eluding to the importance of finding viable procurement routes, established on collaboration and partnerships.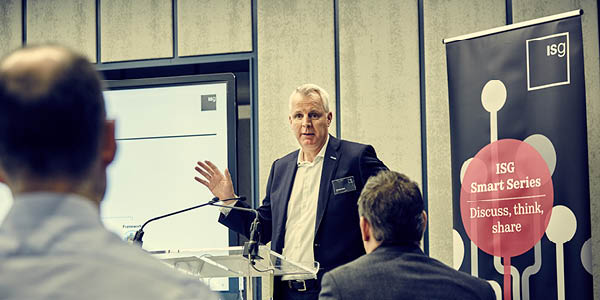 Chair for the day, regional commercial director, Paul Martin, introduced the panel of expert speakers; Alastair Kenyon from Alinea Consulting, John Meredith from Gardiner & Theobald and Ed Blake from Clivedale.
Commercial divisional director, Jamie McGahan, also delivered a presentation as ISG's representative on the panel.
Alastair Kenyon, a cost consultant by profession, discussed the six established ways that construction services are procured, but his presentation also suggested there is a seventh; which precipitated some healthy debate.
John Meredith provided a project manager perspective, homed in on three key themes: the importance of a clean site, delivering strategic programme efficiency and understanding a phased handover to operations.
Jamie McGahan asked delegates what they felt was important in procurement, reflecting on how strong relationships help during the procurement process; a sentiment echoed by the whole panel.
Finally, Ed Blake gave an overview of Clivedale, sharing the company's DNA and culture, and considering why this was important when the procuring construction services.
The session concluded with an interactive Q&A session, with the panel taking various questions from guests.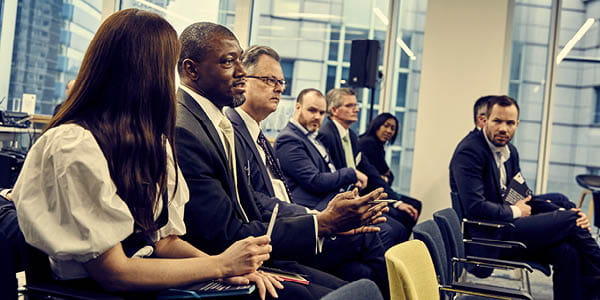 Jamie McGahan commented: "Another excellent smart series event at ISG and hopefully the first of many for UK Construction South.
"We've discussed at length, across varying viewpoints, the smart way to procure construction services and how it differs depending on the scenario – and we've drawn some interesting conclusions.
"Events like this help us to enhance our understanding of how the construction industry can operate more efficiently, and allow us to develop and execute industry leading practices.
"They are not only a great weapon in our business development arsenal, but also allow us to express a contractors viewpoint to help others."
For any further information, or to hear about future Smart Series events, make sure you check out our dedicated Smart Series webpage.