Great turnout for the grand opening of White Oaks Leisure Centre
Developed in partnership with Alliance Leisure Services (ALS), and Sevenoaks District Council, ISG has now delivered phase one of the new White Oaks Leisure Centre in Swanley, operated by Everyone Active. 
This two-year project to deliver a brand new leisure centre that meets the modern needs of its diverse community was managed by
Alliance Leisure
and delivered by ISG. The development was procured by
Sevenoaks District Council
through the UK Leisure Framework, owned Sevenoaks and managed by Everyone Active.
Described by the Leader of the Council as a 'historic investment', the new centre replaces an inefficient centre of the same name built in the 1960s and creates an activity hub that meet the hugely diverse needs of modern society.
The grand opening took place on Saturday 12 February with over 4,000 people from the local community and some famous faces visiting to see the new facilities available.
Wet side, the development incorporates two pools – a 25-metre, six-lane pool with an adjustable height floor plus a learner pool – ideal for hosting the centre's full programme of children's swimming lessons. Both pools are supported by a family changing village.
In addition, there is a 100-station gym, with Technogym equipment a modern group cycling studio, two large group exercise studios and a multi-purpose sports hall for a wide range of activities and clubs.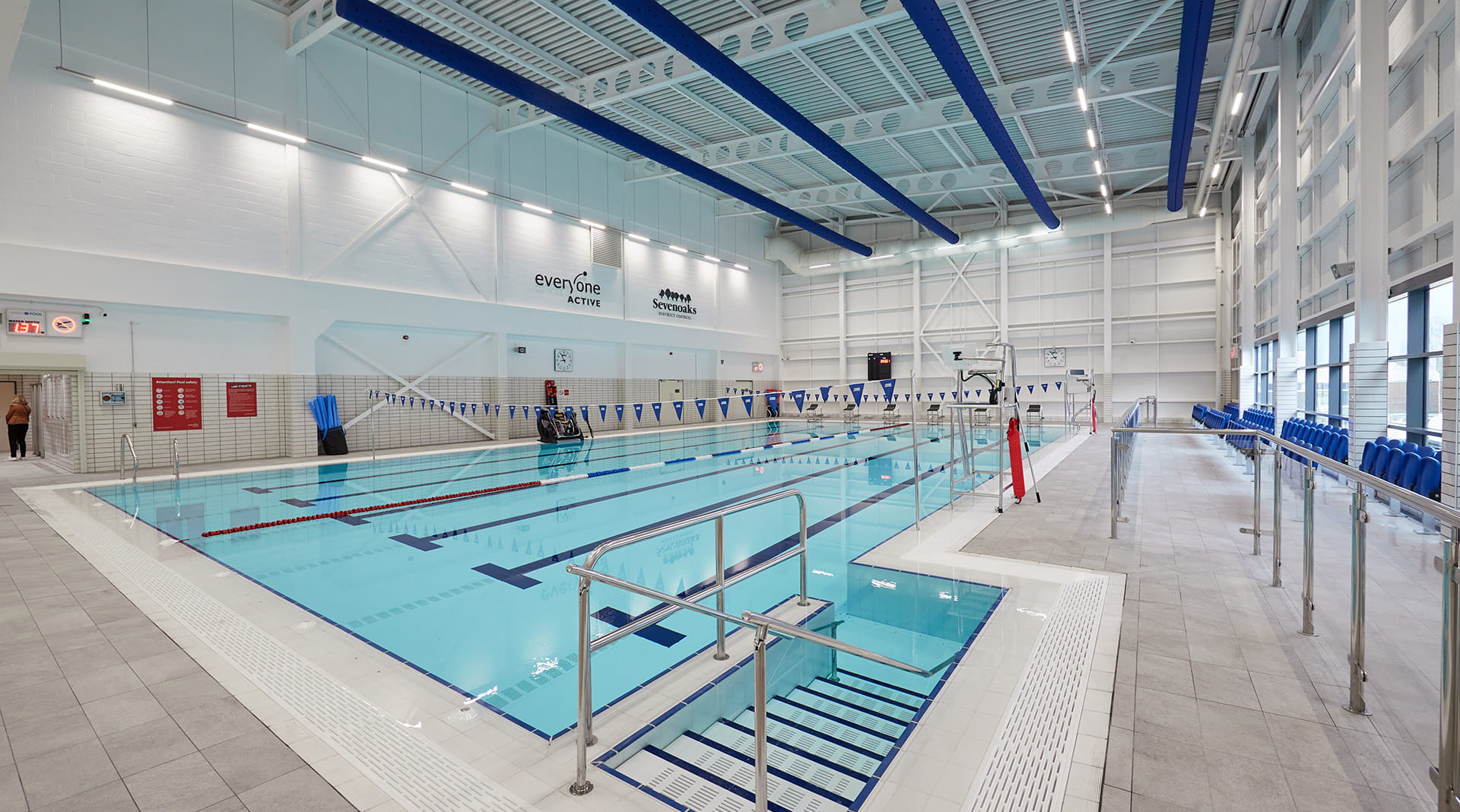 For families and young people, a dedicated soft play area entertains the younger ages whilst TAGActive, a challenging gamified obstacle course develops strategic thinking, speed, agility, balance and spatial awareness.
There is also a dedicated Feel Good Suite featuring power-assisted equipment for people with limited mobility, the elderly and those managing long-term conditions.
The centre offers a modern café to serve all the activity areas along with fantastic viewing areas to the pools. The whole centre is built to accommodate everyone, including those with mobility issues. The swimming areas include two 'Pool Pods' to aid accessibility and two lifts provide access between floors, and the centre boasts changing places toilets.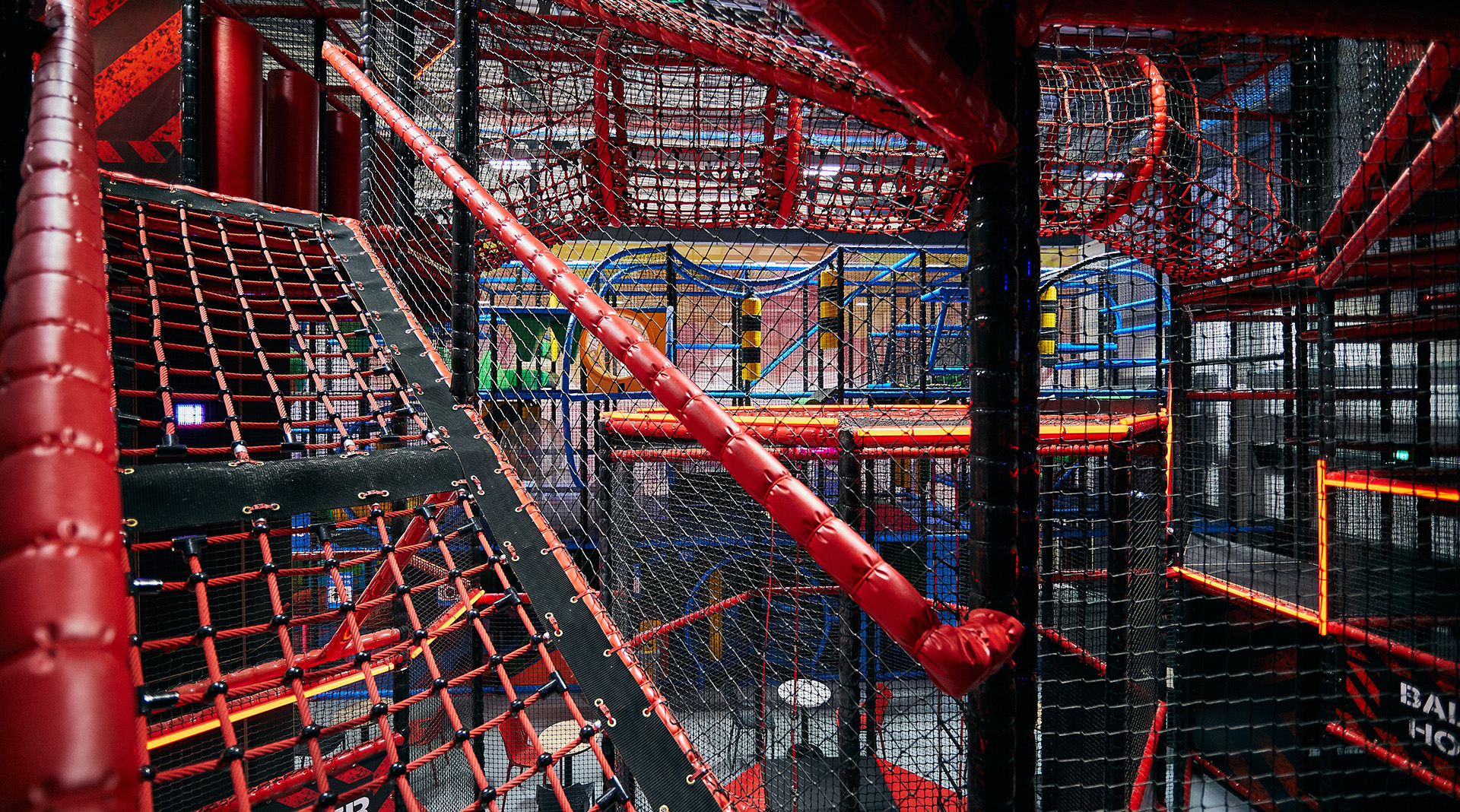 "The new centre represents the largest public investment for Swanley in over 30 years. Designed to support everyone in the community, across their entire life journey, this facility offers a sustainable leisure provision that will be enjoyed for generations. The pandemic has hammered home the mental and physical benefits of an active lifestyle. Through this investment we are committing to encouraging an active community to drive health, happiness and prosperity for all."


Councillor Peter Fleming 
"Transforming community leisure provision is an absolute passion for ISG as we recognise the pivotal role that these facilities play in enhancing positive outcomes. Our partnership with Alliance Leisure continues to grow in strength, creating public facilities that rival those in the private sector and securing a positive legacy for our communities." 

Daniel Leigh, Senior Project Manager for frameworks at ISG
Work now continues on phase two of the project, which includes the demolition of the old leisure centre and the installation of a new permanent car park which is due for completion in August 2022.


ISG has now completed over 25 projects with Alliance Leisure and many of these schemes have been delivered using the UK Leisure Framework.