Council House milestone complete for Birmingham 2022 Commonwealth Games
As the Birmingham 2022 Commonwealth Games began last week, there is huge amount of activity taking place across the city. ISG has been in a prime location to see the city's transformation, as we've been refurbishing the Council House complex for Birmingham City Council since October 2020.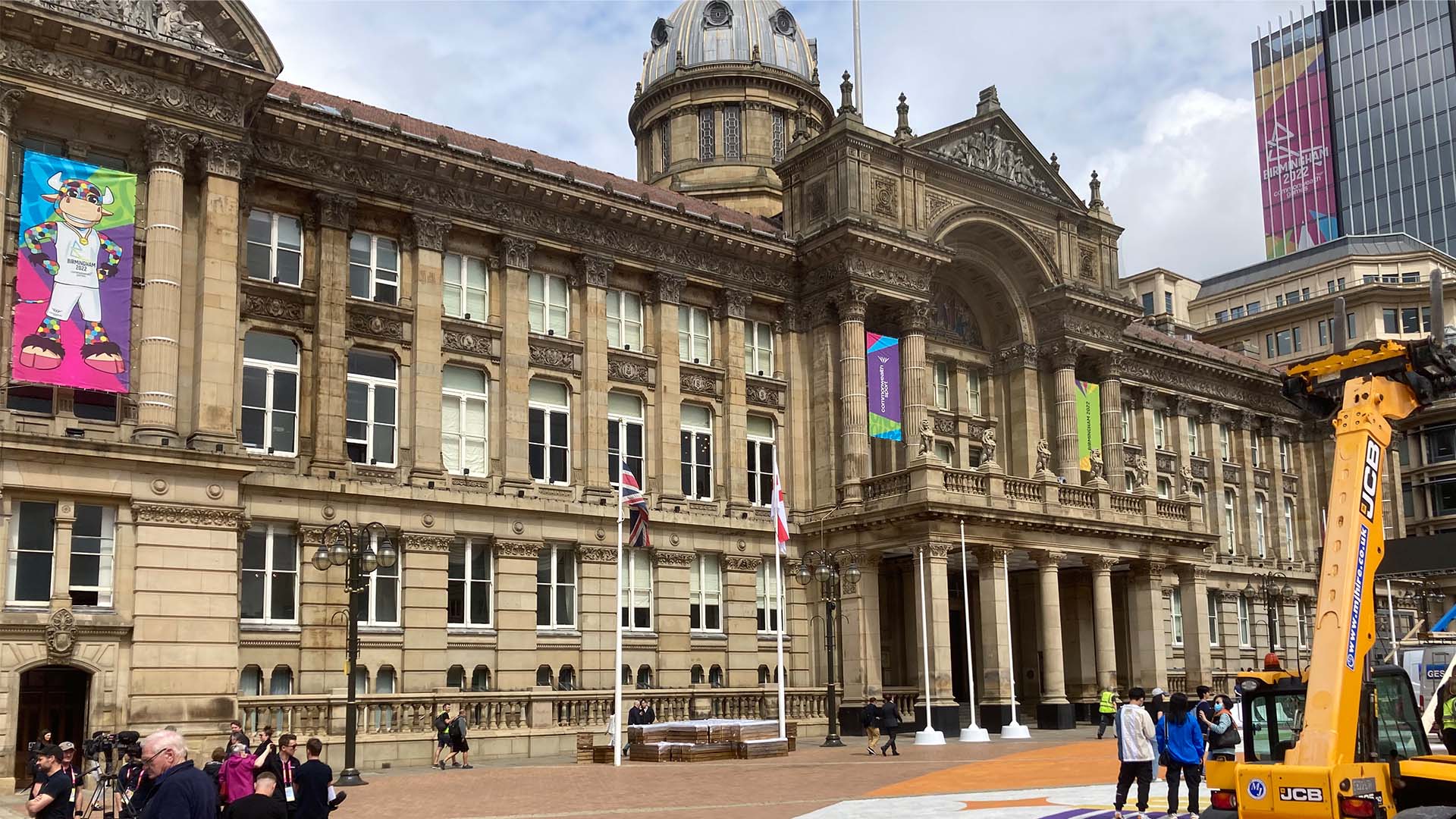 Part of the scheme was to refurbish the Birmingham Museum & Art Gallery, to allow a partial reopening before the Birmingham 2022 Commonwealth Games began and enable city visitors to experience this impressive facility which sits at the heart of the host city.
Birmingham Museum & Art Gallery opened in 1885, and is housed in a Grade II listed, five-storey building featuring 842 rooms. ISG was appointed, via the Constructing West Midlands framework, to carry out the electrical re-wiring, refurbishment and redecoration works; including heritage items such as the chandeliers being cleaned and repaired to retain the Council House's character, and to improve the visitor experience and safeguard the collections for generations to come.
We successfully completed this phase of works ahead of the games. Five of the museum's galleries, plus the tea rooms and gift shop are now open. We will continue with an electrical works programme safely in other areas of the building until Birmingham Museum & Art Gallery closes again in December 2022 to allow maintenance work to continue before the building reopens fully in 2024.
The central area outside the Council House complex in Victoria Square was the official finish area for the marathon events which were held on 30 July. All four races; men's marathon, women's marathon and the men's and women's T53/T54 events all finish in the square.
It's an exciting time for the city and also for ISG team and project partners, as we play our part in supporting the games, while continuing to rejuvenate this iconic building in the heart of Birmingham.