Bringing social value to students and communities in a COVID-19 era
Insights and accolades; the key takeaways from ISG's involvement in Social Value Portal's National Social Value Conference and The Sustainable50's 'Build the Future with a CRS Apprentice' event.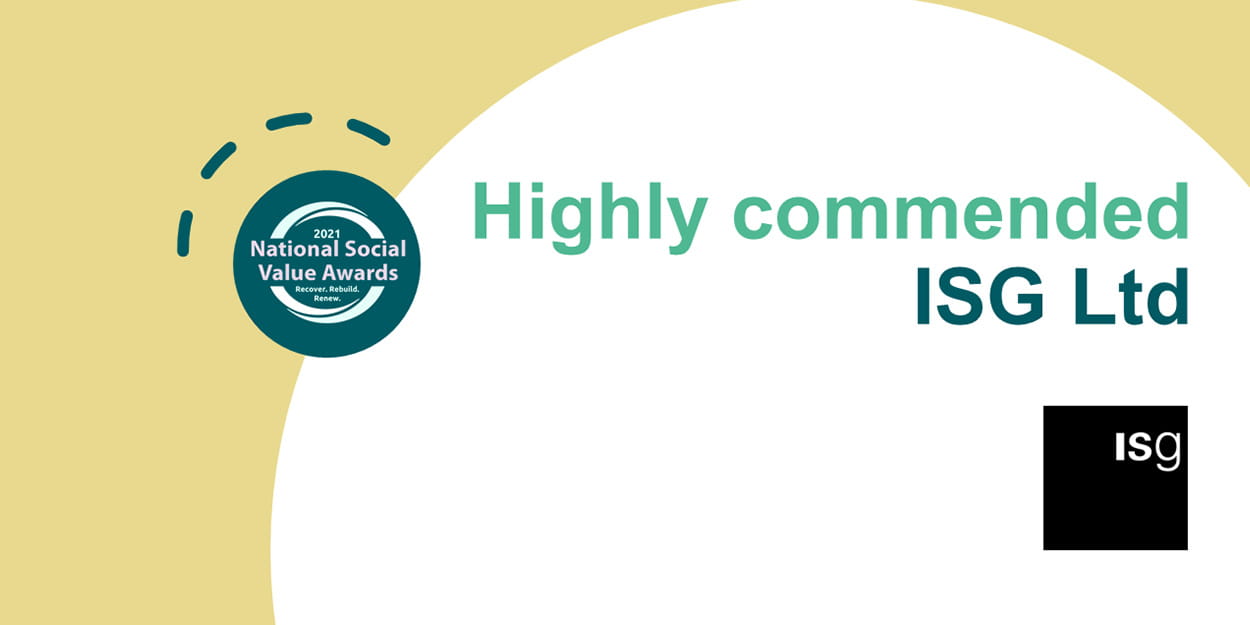 The National Social Value Conference
On 23 and 24 February ISG sponsored the National Social Value Conference 2021, as part of the business' ongoing work with Social Value Portal.
ISG's head of social value, Fozia Parveen, worked with her team to run a session on 'Shifting to social value: the pandemic effect.' The team discussed how they've adapted their strategy to stay aligned with community needs in the digital COVID-19 era and how they've remained successful in still being able to achieve their social value targets.
We were delighted to see this work recognised with a National Social Value Award commendation in the category of 'Social Innovation'; as we enabled educators, businesses and community enterprises to continue to support the most disadvantaged and vulnerable in our society.
Fozia also gave the organisers her take on giving social value a reset and why public sector social value targets must be re-evaluated based on community need at that time; read the full insight here.
The Sustainable50
Fozia was also invited to speak at The Sustainable50 'Build the Future with a CRS Apprentice' event – which formed part of the National Apprenticeship Week 2021, as part of the Trailblazer Group.
Hosted by the Institute of Corporate Responsibility & Sustainability (ICRS), the event invited the trailblazers to discuss their first-of-a-kind apprenticeship: The Corporate Responsibility & Sustainability Practitioner (Level 4) and the target to achieve 50 apprenticeships in 2021.
The panel discussed the opportunities and targets for apprenticeships specialising in corporate responsibility and sustainability; encouraging employers across the country to invest in the skills they need both now and, in the future, to further their commitment to creating a more sustainable world.