ISG delivers the Abu Dhabi Youth Hub
New photography has revealed how the ISG team in the Middle East has manifested a reimagined space, the Abu Dhabi Youth Hub, to empower youth creativity.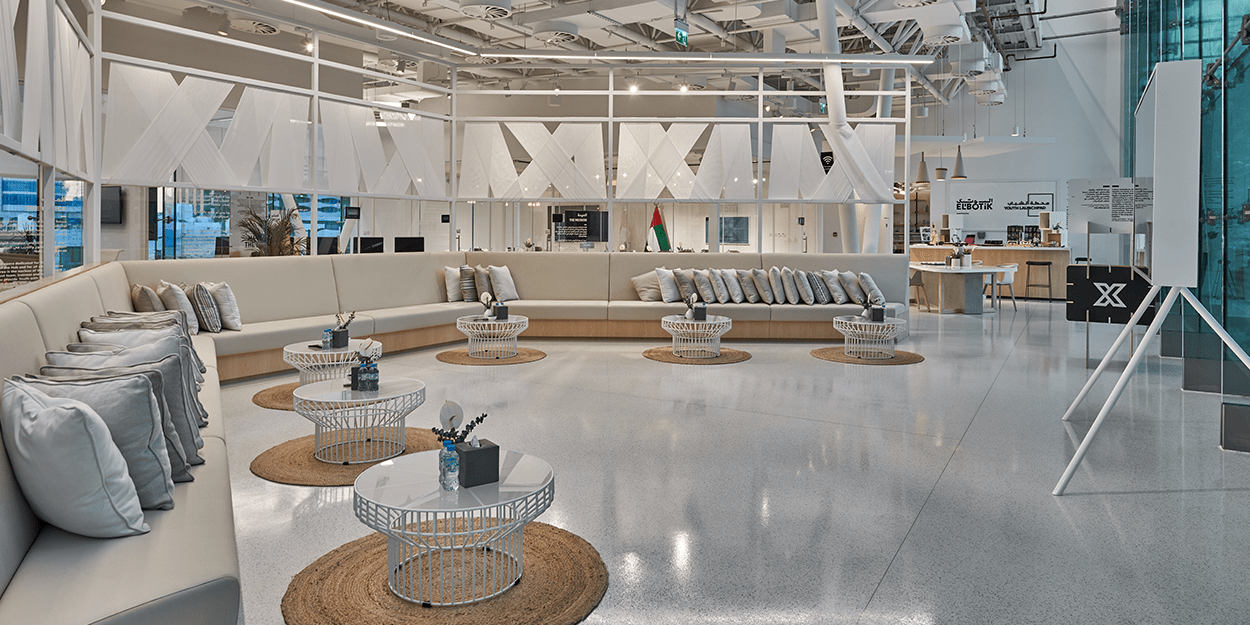 New photography has revealed how the ISG team in the Middle East has manifested a reimagined space to empower youth creativity.
Fit out specialists in Dubai, ISG, has delivered the entire engineering and fit out works for the recently inaugurated Abu Dhabi Youth Hub. The unique multi-purpose space is housed in a standalone building spanning an impressive 48,000 sq ft – capable of accommodating 2,000 people.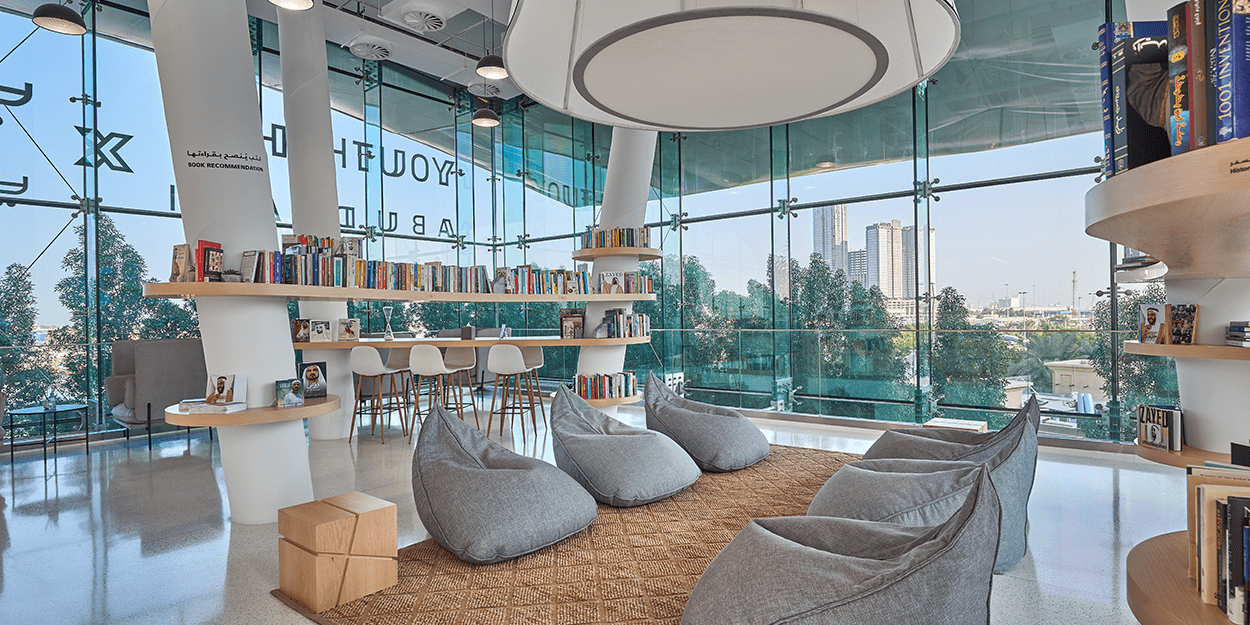 As the largest youth centre in the country, Youth Hub X was designed by Bluehaus Group, and is envisioned as a creative space for Emirati youths to connect and generate opportunities for collaboration and recreation. The floor layout includes a theatre, a music room, along with various collaboration and functional areas to host conferences, meetings and events.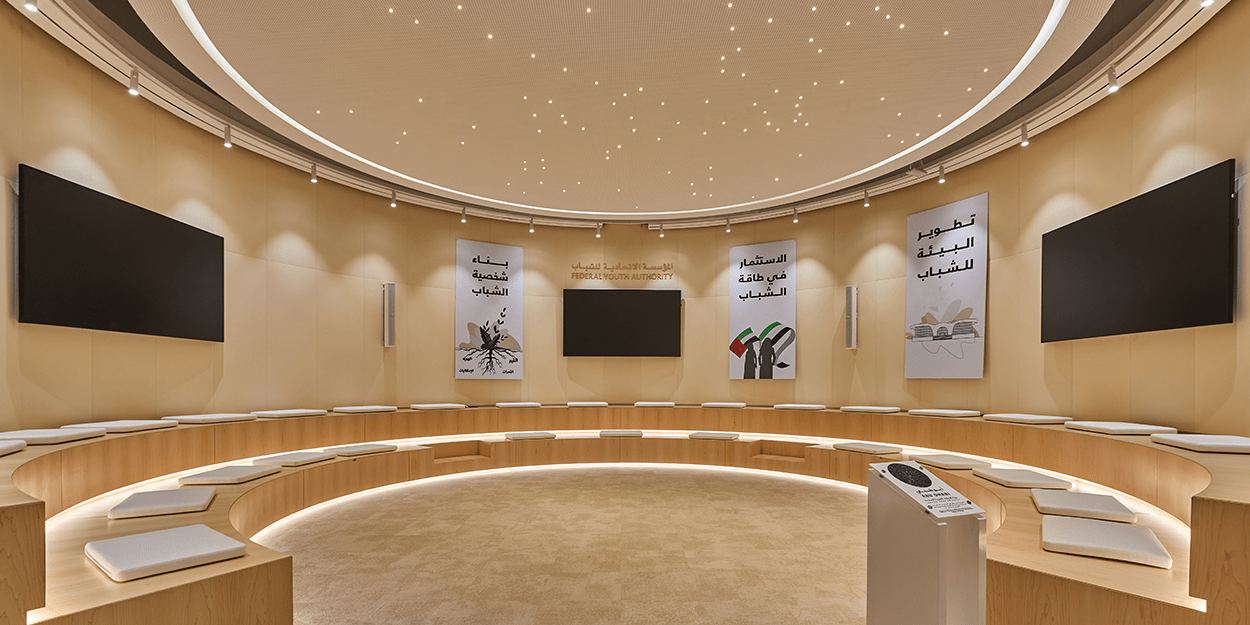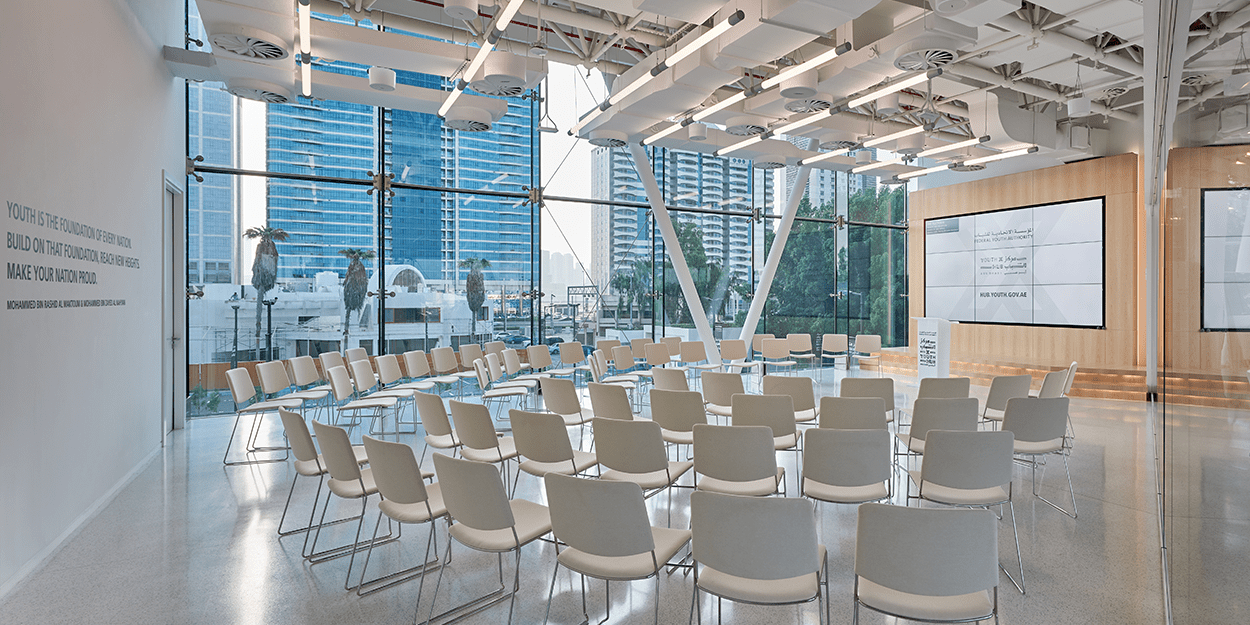 Located on the Abu Dhabi Corniche, the building was originally built for an F1 club in 2009 but was left vacant for over 10 years; ISG had to demolish the base build, including elements which are not required in the new layout. Afterwards, ISG installed different types of space partitions, sourced and built custom-made joinery items of specific size and shape. The bespoke elements were inspired by the unique design of the building exterior.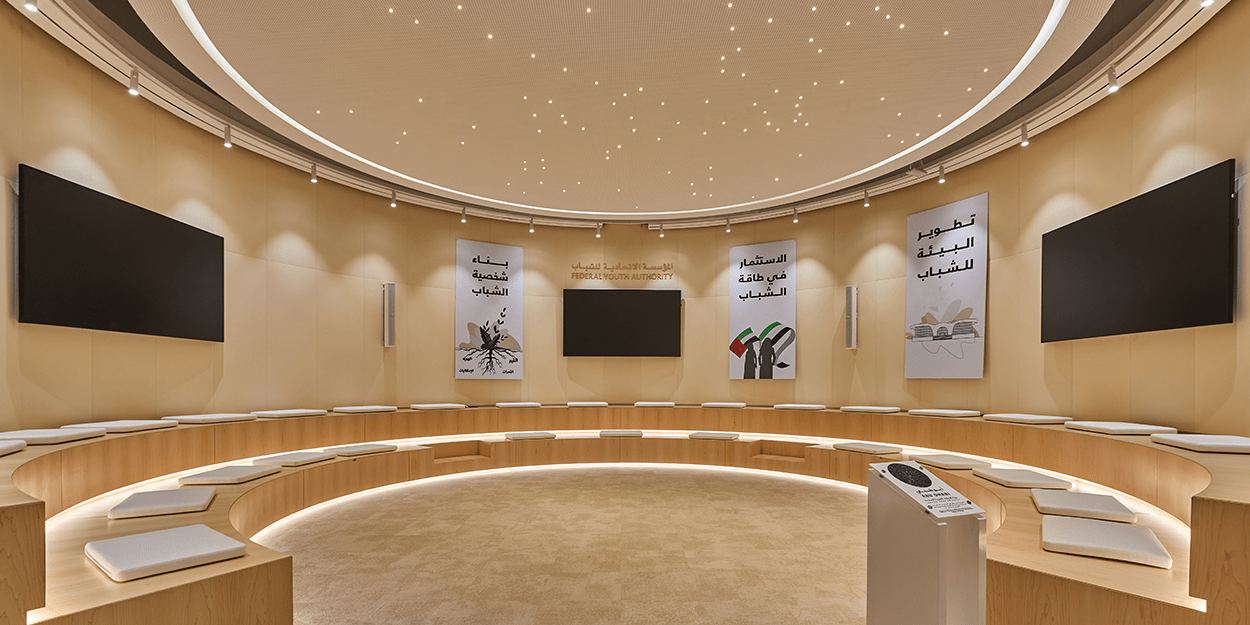 ISG also navigated the complex task of installing seamless custom terrazzo flooring to complement the open design concept, having the flooring pre-cast, polished, and ground without joints. In close coordination with the client, bespoke design alternations were suggested and delivered, often onsite, while managing revisions to accommodate last-minute reviews to custom items and finishing.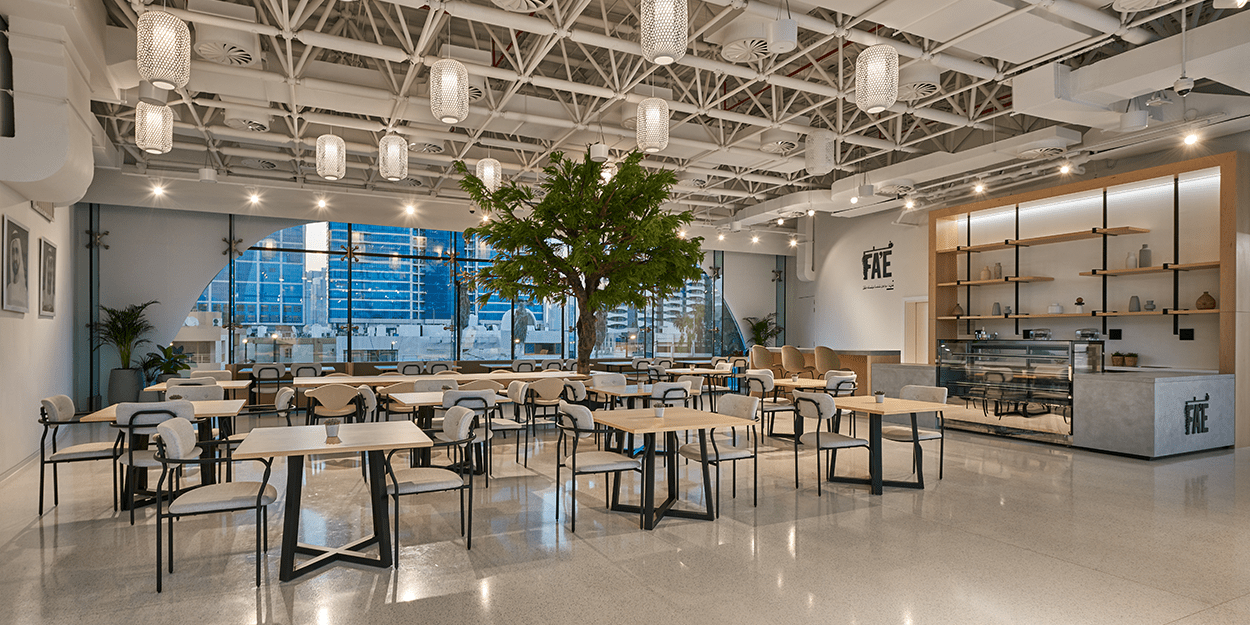 Scott McCulloch, general manager of ISG in the Middle East said: "This is a unique project for ISG because this building is 10 years old and all bespoke design elements had to often be completed onsite – nothing was prefabricated. It has been a great experience for ISG, working directly with the client representatives, who were very supportive and understanding of the design process and construction challenges."
ISG also coordinated with relevant authorities surveying and validating the effectiveness of the decade-old critical systems including fire alarms and managed all updates to comply with current authority requirements.
"Working seamlessly and directly with the Federal Youth Authority has been central to expediting decision making on some of the key elements of this project, therefore allowing us to complete in time for the VIP inauguration," concludes McCulloch.
Their Royal Highnesses Sheikh Mohammed bin Rashid, Vice President and Ruler of Dubai, and Sheikh Mohamed bin Zayed, Crown Prince of Abu Dhabi and Deputy Supreme Commander of the UAE Armed Forces inaugurated Abu Dhabi Youth Hub last week.
Watch the video below featuring timelapse footages of the fit out being delivered, accompanied with completed photographs of the space: