127 Kensington High Street tops out at the historic former Pontings department store
ISG's 127 Kensington High Street project team topped out at the former Pontings department store in London, UK, recently, to celebrate reaching the highest point of the build.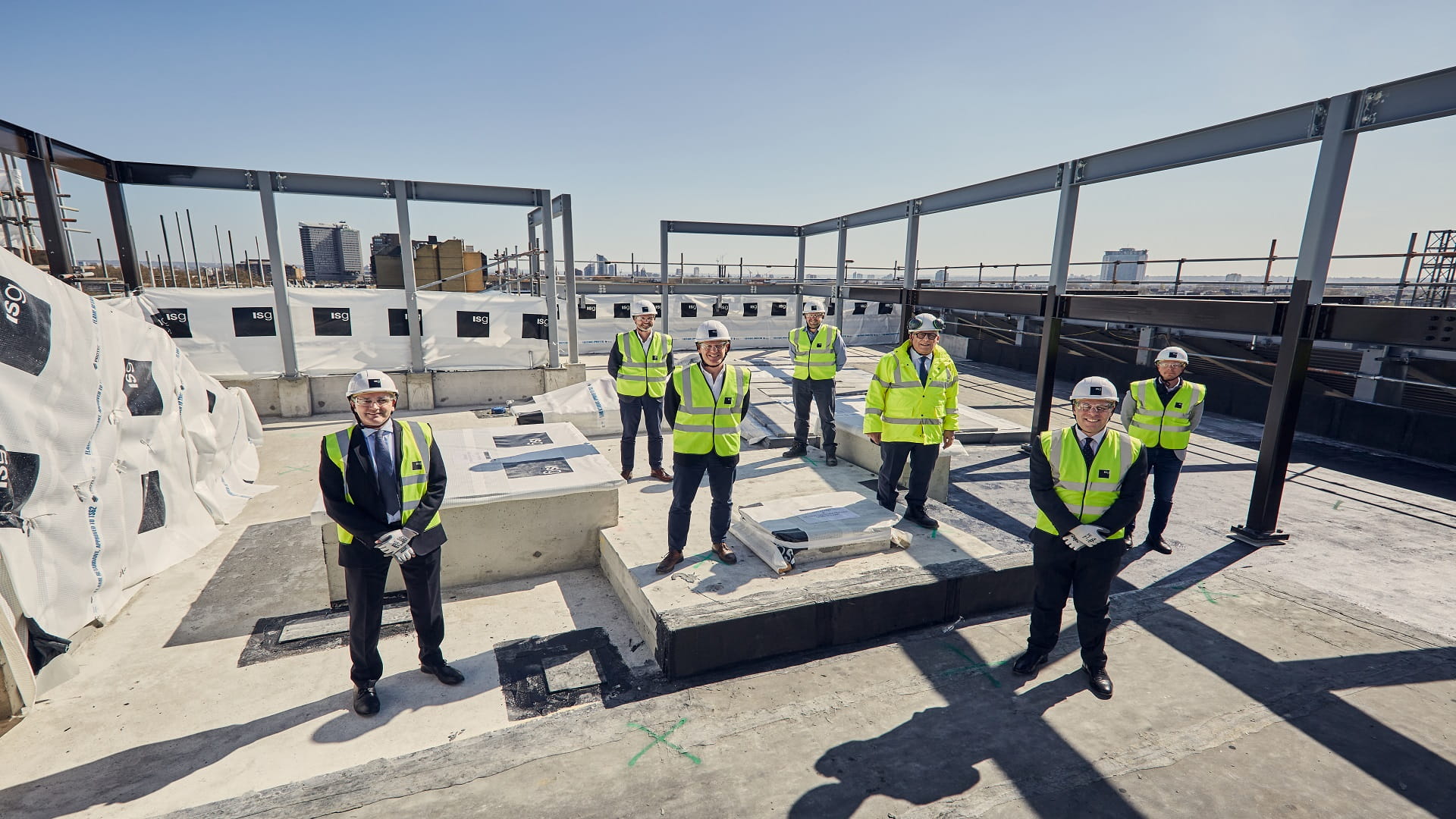 Geoffrey Shaw, development manager for Janson Urban, tightened the last bolt on the new two-storey extension as the project team watched on. It marked a year where works have continued in earnest throughout the pandemic, and despite having a reduced team and strict rules on site, including social distancing, the project is still on track to be completed this winter.

Project director, Raymond Faulks, said: "It is an important milestone, and with all the challenges of the past year, it is great to see our work come to fruition. The team has worked hard to make sure that the project continued to progress despite the restrictions, and we are delighted to have reached this point."

The project

The £53m complex refurbishment is being delivered for Ashby Capital and will accommodate commercial space across six floors, with the ground level split with retail space taking up the majority of the floorspace. There will be space for six new stores, alongside the current Boots outlet.

The project has seen the team retain part of the existing structure on site, and construct two additional floors to double the current volume of office space. The team are also creating a new elevation using an attractive pale white brick and Portland stone, to provide a contemporary and architecturally sympathetic addition to this important London thoroughfare.

An arcade splits the new building in half and will also provide an access point from Wrights Lane to the adjacent High Street Kensington underground station.

Response to COVID-19

As with all ISG's projects, the team has had to adhere to a strict COVID-19 safety policy, and an action plan was put in place to help ensure the safety of all operatives on site. The plan included changes to the entrance of the site, thermal camera technology was set up and the fingerprint scanner was replaced with a card-operated turnstile. A one-way system was implemented on all stairways, with a dedicated canteen facility that allowed all operatives to remain two metres apart.

Access to hand sanitiser around site was made a priority, with stations set up for all entrances to the offices and welfare rooms. An enhanced cleaning schedule was implemented on all touchpoints around the site, while team meetings have been held in an open area on level one.

The project is due to finish in winter 2021.